The Sure Shot National Cup Finals didn't fail to deliver, with four great games filling up the day.
With wins for Manchester Mystics, Manchester Magic, Ipswich and London Elite, there was a lot of quality basketball on show for those in attendance at the National Basketball Performance Centre.
There's a recap of all four games below, including reactions and a gallery of images at the bottom of the page.
Sure Shot U16 Girls' National Cup Final
Manchester Mystics claimed the U16 Girls' final following a comfortable 93-66 victory against Ipswich.
Avenging their narrow loss on this stage a year ago, the Mystics rode out an even start to the game to lead 49-28 at the half.
The North West side turned the screw to further extending their lead after the interval, grabbing an eventual 30 steals and forcing their opponents into 39 turnovers as part of an intense defensive performance.
The Mystics' advantage touched 30 points in the third quarter before a late Ipswich fight back, but the Suffolk side had no answer for eventual MVP Irene Oboavwoduo.
The talented guard closed with a team-high 23 points (10/16 FGs) to go with six rebounds, five assists and four steals, supported by 18 points by Elizandra Costa plus 14 points and six steals from Alexandra Hernandez.
For Ipswich, Maia Wiseman had 23 points and 10 boards for the double-double, with team-mate Cerys Leach (19pts, 12reb) also securing a double-double.
Manchester Mystics' head coach Rob Fairley said: "Honestly [winning's] a weird feeling, I spoke to the team before hand and honestly, I was proud of them whether they won or lost.
"We'd emphasised in the week [up to the game] that we're just going try and enjoy the day, work as hard as we can, play as a team and whatever happens that's not the be all and end all. I couldn't be prouder of the whole team.
"Our mentality as a club is you're going to play defence. We set our stall out to play as tough defence as we can. And I think we showed that today."
.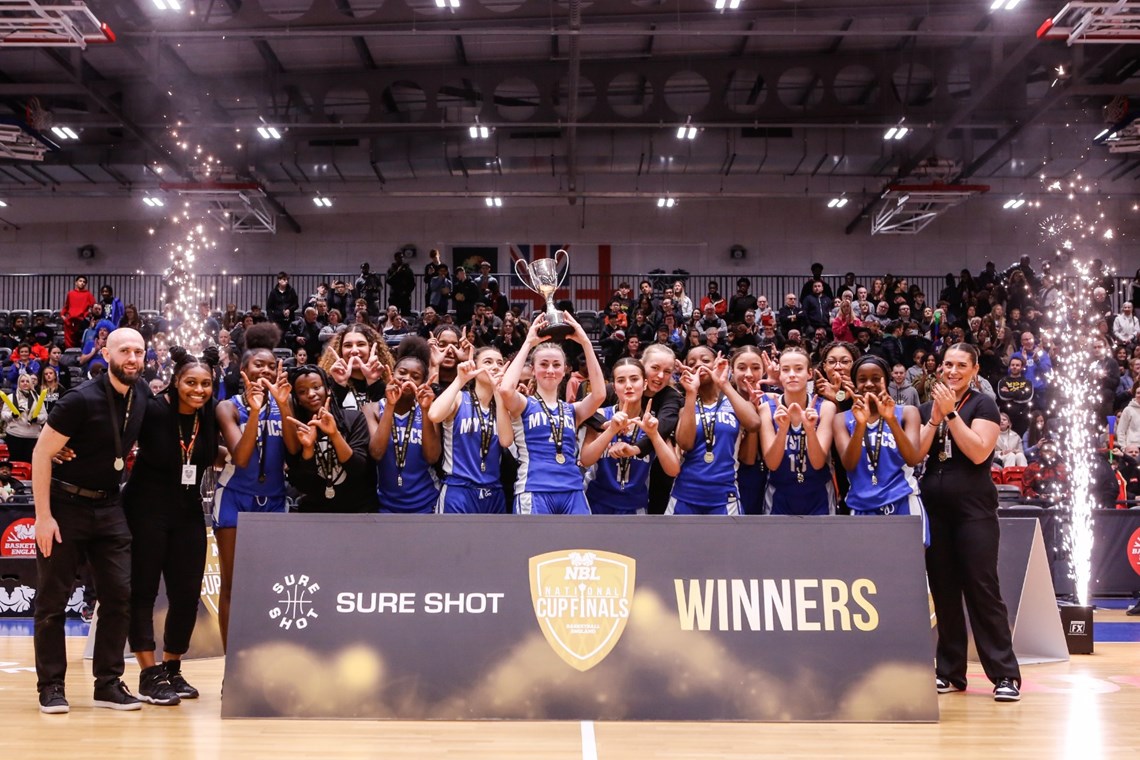 .
Sure Shot U16 Boys' National Cup Final
Manchester Magic held on to win a closely-fought U16 Boys' final, beating London Lions 71-64.
Magic controlled the majority of the contest, answering every Lions' basket with a score of their own to maintain a double-digit lead throughout much of the second half.
The Londoners pulled to within four points at 66-62 with 1:24 remaining, but the North West outfit would regroup to score five straight points and seal the W in a contest that they led from tip to buzzer.
MVP honours went to Magic captain Jack Walton, who had a team-high 17 points to go with five assists, five steals and three rebounds. Ronney Ani added 14 points, Spike Noden had 13, and Demi Babaloba went to work on the glass to collect 10 rebounds to go with nine points.
Lions' guard Micael Filho was a standout for his side as he dropped a game-high 25 points to go with nine boards and eight assists, flirting with a triple-double.
Machester Magic's head coach Adam Morris said: "It was a goal at the start of the year to win the National Cup and I'm just really happy for the kids.
"We knew that the Lions were going to throw everything at it, we just had to stay calm, composed and execute what we drew up.
"We've been in these [close game] situations before. The semi-final was the same, we were up and [City of Birmingham Rockets] came back. It's just experience and learning from mistakes. Lessons.
"[The difference today] was all 12 guys, everyone that came in made a positive difference. We spoke about doing everything together as a team. It's never just one guy." 
.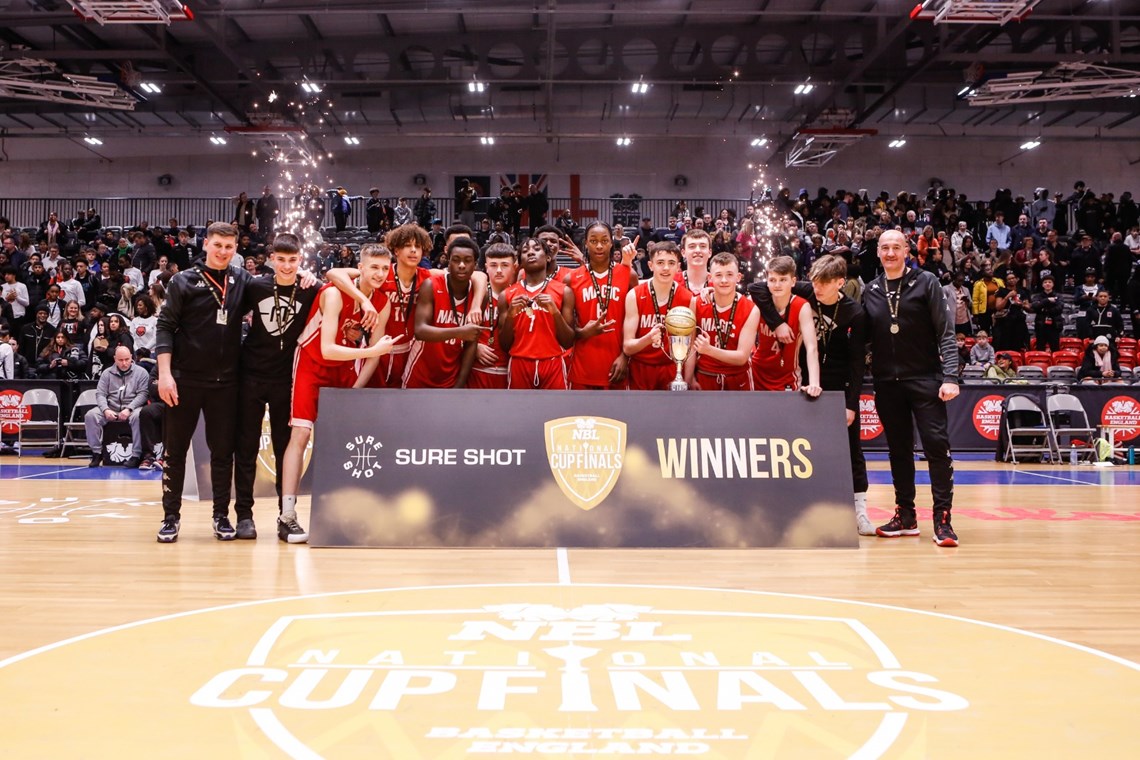 .
Sure Shot U18 Women's National Cup Final
Ipswich eased to an 83-51 victory against CoLA to avenge last season's final disappointment against the same opponent.
Any thoughts of a second consecutive Cup success for the London programme were quickly dismissed following a 12-0 Ipswich run to start the game, leading to a 24-10 first-quarter and a 42-22 half-time advantage.
The 2019/20 champs further increased their lead after the interval, enjoying an MVP performance from Yazmin Edwards.
The talented guard dropped 11 of her 27 points in the game's opening frame to push her side into a lead they'd never relinquish, adding seven rebounds, three steals and an assist to her afternoon's work.
Liv Forster added 23 points in support, and forward Louisa Gibbins came close to a double-double with 11 points and nine boards.
Pride were led by Glory Kabia (12pts) and 11 points apiece from Felicia Jacobs and Freya Hawkins.
Ipswich head coach Nick Drane said: "Immensely proud to be here. This is our third Under-18s National Cup final in a row, and to do it with a new generation shows the strength of our programme and the work being done by the coaches working in the younger age groups, bringing these players through so I get to work with them when they're polished, high-level players.
"I don't think there's a greater a thrill as a coach than taking someone at a young age and developing them and seeing them grow. Yazmin in particular today was just phenomenal. She's shown this kind of ability in the past but not at this level. We're all so pleased for her.
"Our plan today was to protect our basket. CoLA are a well coached, well disciplined team, who are capable of causing problems with their size and athletic ability. In order to compete with them, you've got to compete with them physically and I thought our girls did a really good job of that."
MVP Yazmin Edwards said: "It feels amazing and I'm just so happy that we managed to do this. I just wanted this so bad, I was just making sure to block everything out and make sure all my focus was on this game. This is a big achievement for the club and I'm excited to see where it takes us."
.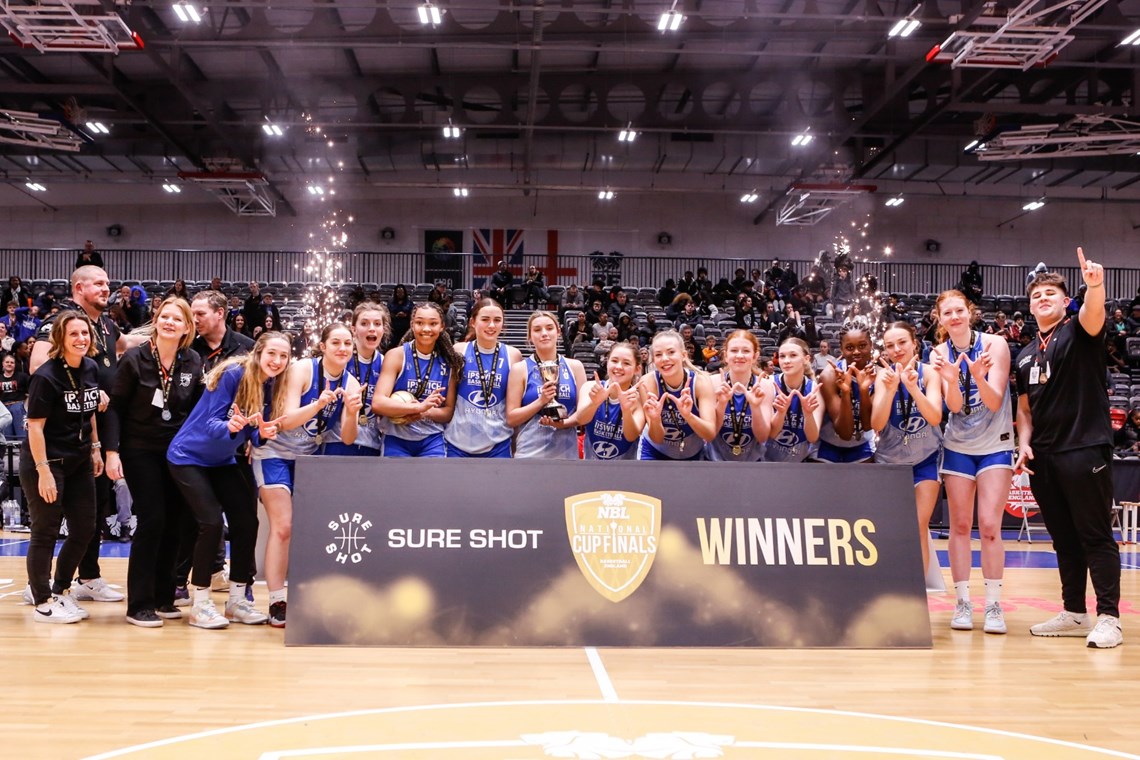 .
Sure Shot U18 Men's National Cup Final
London Legends pulled down an impressive 81 rebounds to see off local rivals London Legends, securing a 70-53 win.
The Legends won the battle on the glass 81-47, with 37 offensive boards helping the new champs to claim the last final of the day.
After a back-and-forth first half, Legends moved out to a double-digit lead in the third but Elite refused to go quietly, reducing their deficit to just two points late in the quarter before eventually fading to defeat after a 16-9 final frame.
Coach Matthews' side received an MVP effort from captain Liam Campbell, who's 17 points and 13 rebounds were key to the win, forward Hunter Kelleher (16pts, 18reb) also did his part with a sizable double-double.
Johnrey Pangilinan splashed five triples on the way to 17 points for Elite, with forward Andre Bonnick (12pts, 13reb, 6blk) also making his mark in the losing effort.
London Elite head coach Kieran Matthews said: "Legends are without a doubt one of the best programmes in the country and they always produce top level players, so we knew it was going to be a slugfest and we told the guys in the changing room it's whoever wants it more.
"We've been preaching defence and controllables all season. Rebounds are something we can kind of control because we've got athletic guys, so that's something we always want to capitalise on. We can't always trust our shooting to do the work for us, so we really push rebounding and defence.
"For us as a programme, it's always been about giving kids the best opportunities and not be the 'dream setter' club, be the club that actually sticks to what we can do and get guys to where they want to be. We've only been running for about three years but we've already sent guys to the States and Europe [to play] and yes, we want to win and be successful, but at the end of the day we want to do what's right for the kids - give them as many opportunities to do great things as possible."
.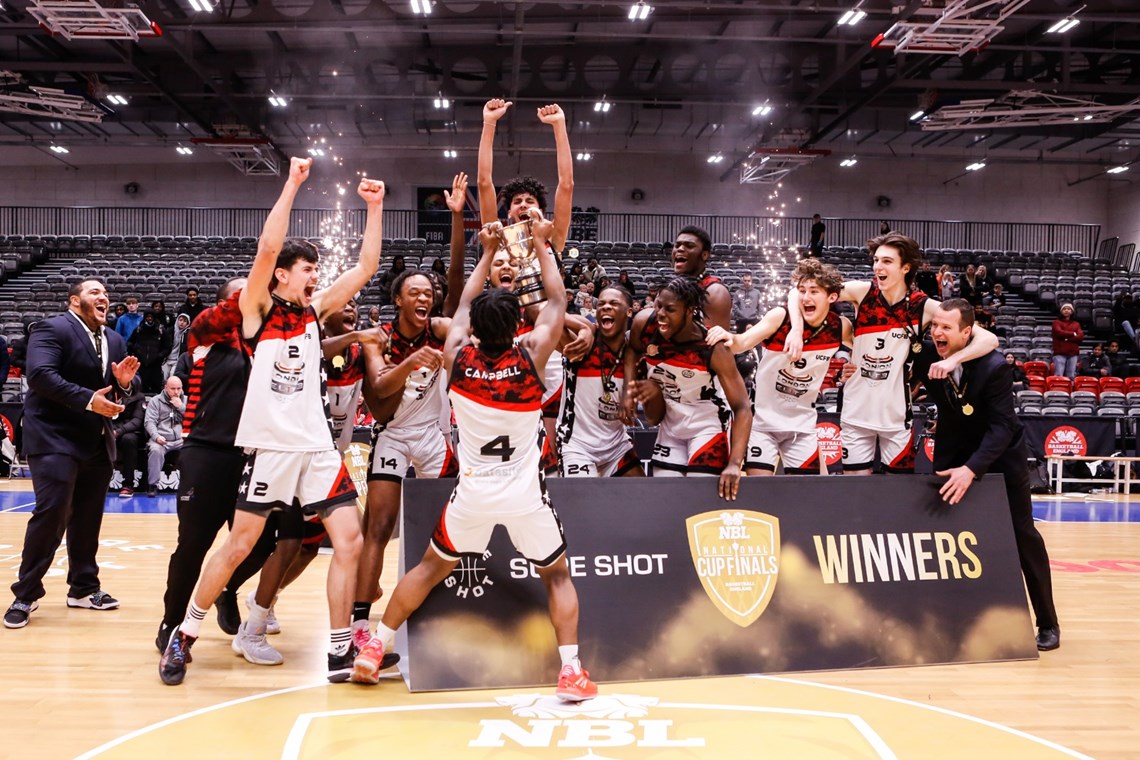 .
For a selection of images from the day's games, check out the gallery below