The oldest running basketball competition in England – the National Cup – is nearly at its crescendo, with four teams ready to fight it out to be crowned senior champions this weekend in Manchester.
Catch up on all the cup news and team reactions ahead of Basketball England's signature cup competition, which dates to the 1930s.
Click fixture titles for live stats and see the buttons below for live streams.
Haven't got your tickets yet? Get them before they sell out.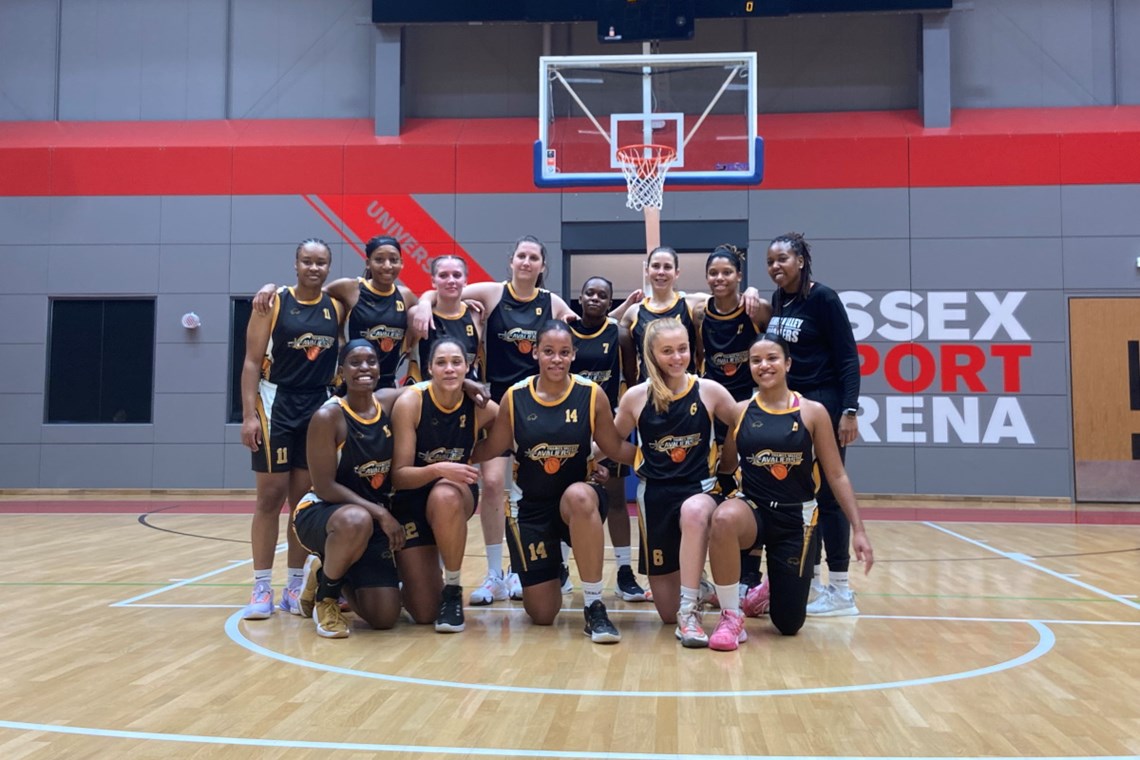 This is the first time the Thames Valley Cavaliers (TVC) have made it to the National Cup Finals in their history.
On the way there, they beat Ipswich Basketball Club 81-54, Cardiff Met Archers II 106-57, and City of Birmingham Rockets 88-57.
Part of the reason they have been so dominant in the cup is an offence that has been firing on all cylinders, thanks to captain and club taliswoman Katherine Goldsby.
Leading by example, Goldsby top scored in each of the fixtures, getting 27 against Ipswich, 19 in the Welsh capital and used her scoring prowess vs the Rockets too, with 23 points, seven boards and six dimes.
It has not been a one woman show, however, Cavaliers' supporting cast of Vanessa Johnson, Chinwe Iwunze, Helene Trailin and Faith Okwuosa have also been instrumental in the team's cup run.
"We are excited to play in the National Cup Finals for the first time in our club's history," said Captain Goldsby. "It's clear that our hard work is paying off as year after year we find ourselves a step closer to lifting the cup; I'm confident that if we maintain our momentum, it will be our year."
Head Coach Robert Banks said: "We look forward to the National Cup final, this is multiple years of hard work, and we want to make the most of this National Cup experience. This should be a great game for the fans as both teams play hard on both sides of the court."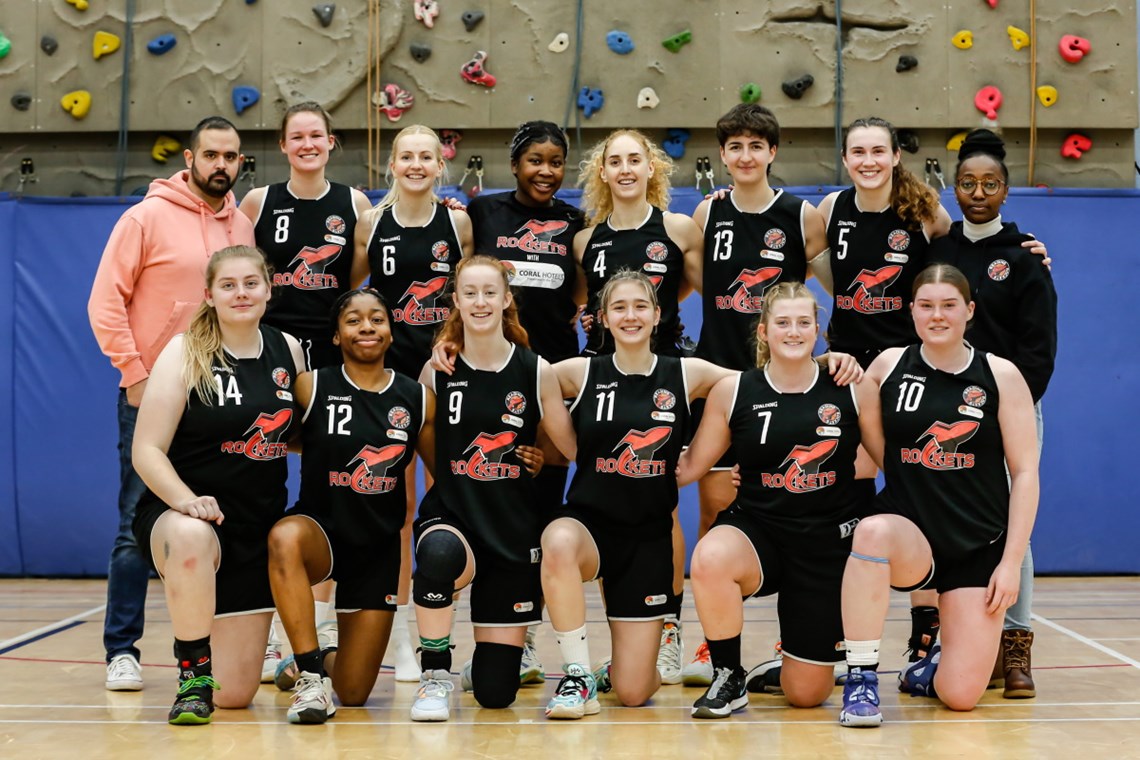 Fellow Thames Valley citizens, the Reading Rockets, will have their say on who claims the gong on Sunday, and arguably had a tougher run, including an extra game to overcome and losing their captain Candela Hermida to injury.
They faced three fellow D1 sides, beating Bristol Academy Flyers 98-60, Loughborough Riders 52-42, and took out second in the league, CoLA Southwark Pride, 61-57, as well as knocking out D2 side, West Herts Warriors, 69-46, in the preliminary stages of the competition.
The semi-final result against the Riders was revenge for the 2018/19 final, when Loughborough were victorious. Saioa San Francisco (16pts) and Lindsey Cleary (15pts, 8pts) both helped put the Riders out of the competition and even the score.
Washington State-native Cleary has been a dominant force for the Rockets in the regular season, averaging 14.1 points per game, with an efficiency rating of 158 (four points more than Katherine Goldsby) and her energy for the National Cup has been no different, scoring 89 points (22.2 ppg) across the four fixtures.
Head Coach Joan Luque said: "We are so happy to be in the National Cup final and the team deserves it after getting the victory against great teams and sadly losing our captain Candela to injury.
"It has been hard to reach our goal, as we had to play against very good teams and especially after the Christmas break, where I think both teams were struggling to find the rhythm of the game.
"To be here is a gift to everyone, as we know how hard it is to play in a finals game and I want to give all the credit to the players. TVC is going to be a tough team but if we want the cup, we need to win against the best teams with discipline and confidence."
WNBL1's veteran leader Kristina Karpova, who is averaging nearly 10.0 ppg for the Rockets, said beating CoLA gave her teammates the fuel they needed to go all the way.
"It's been a long journey for us, getting to the WNBL Cup final this year. Facing CoLA in the second round was tough, but we managed to overcome them, which gave us a lot of extra fuel.
"We will be facing an unknown quantity against an experienced Thames Valley squad. We are all focused and ready to take on that challenge. On a personal level, this will be my third final in Manchester and I'm looking to make it third time lucky."
The teams have only met once before in the National Cup, with the Cavs taking the spoils in a 76-55 third round victory in 2021/22 season.
In the regular WNBL D1 season, both teams are tied on 14 points, with TVC (7-2) in fourth and the Rockets (7-3) in fifth.
.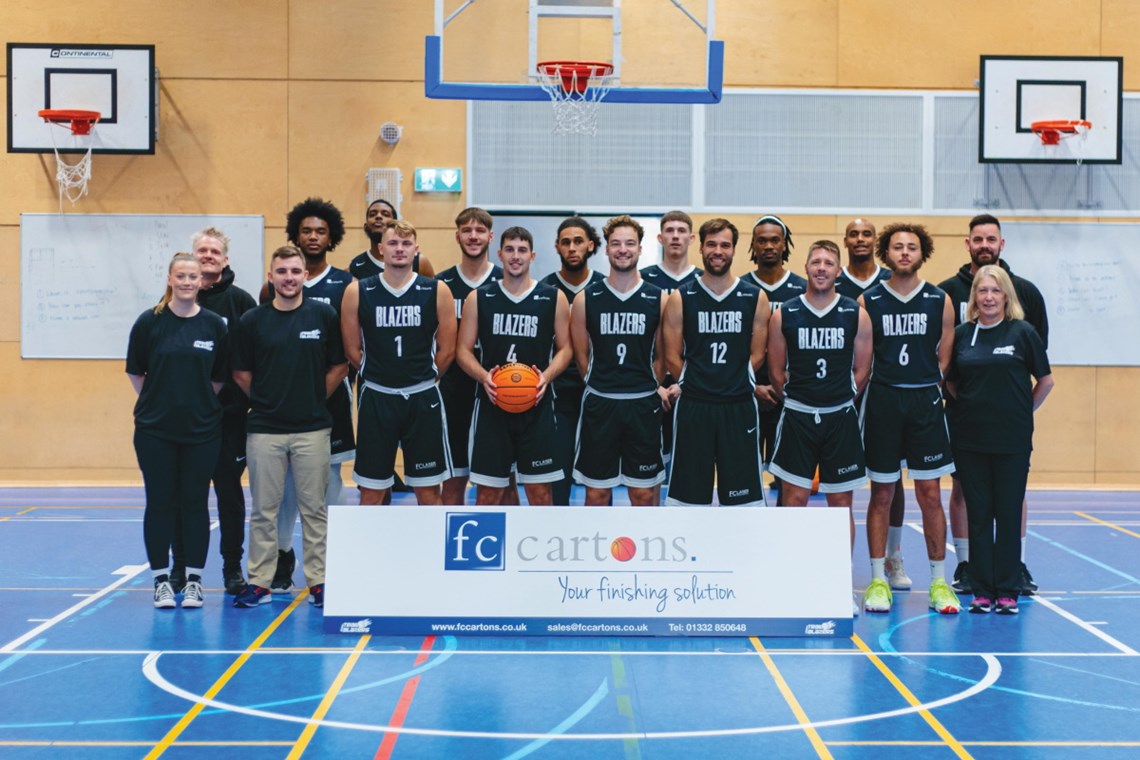 It is north vs south, orange vs black, first vs third in the Men's National Cup final, as Hemel Storm take on Derby Trailblazers.
There is not much to separate these teams.
The 'Blazers have a NBL D1 10-2 regular season record and 20 points and the Storm are 11-0 with 22 points.
The 'Blazers are holders of the 2021/22 KitKing (formerly L Lynch Trophy), having beaten Team Newcastle University 86-71, and the Storm are vying to win it this season, when they face Worthing Thunder in the final in March.
Interestingly, this will be the first time the pair have faced each other in the National Cup from the past 14 seasons. Previous high stakes meetings between them took place in last year's playoffs – the quarter-finals to be exact.
Third seed Derby hosted sixth seed Hemel, and the men from Hertfordshire won in a thrilling 91-90 OT victory (the Storm went all the way to the playoff final but lost to a rampant Team Solent Kestrels by the smallest of margins, 71-69).
If revenge is not motivation enough for Derby, then they will be boosted by the fact that this is their first appearance in the final of the National Cup.
Derby's road to Manchester started with an 89-69 win over D2 side Leicester Warriors, before putting the sword to Loughborough Riders (92-70) and Nottingham Hoods (109-77).
To make club history they had to beat second in the league Thunder (10-2), eventually taking the dub 84-79, after a 21-10 third quarter swing that put the game and their destiny in their hands.
Trailblazers' Head Coach Matt Shaw said the team were 'thrilled' to be in another final despite a gritty, far from pretty scrap with Worthing: "I don't think either team played the best basketball they've played all season, but it really was a war out there at times, so I'm just pleased the lads found a way to get it done."
"Defence was probably the key for us. We got a lot of stops and held them to way below their season average and I think that was critical in getting the win. I hadn't realised this was the first time the club has ever made it to the National Cup final, so I'm delighted to be a part or that."
Captained by Ryan Bruggeman, 'Blazers' basketball has been noted for its team first mentality, with teammates Jonas Dieterich and Jase Harrison known for their hot hands, Malcolm Smith for his MVP winning finals performances (Smith had a 30-point, 18-rebound double-double in last year's KitKing (L Lynch) Trophy) and Raheem May-Thompson's offence busting defence.
"To reach another final and the way we did it, with a great road win after a disappointing outcome last time we made the trip to Worthing, just really defines this club in a great way," said Bruggeman.
"We just really stick together and try to get a little better every day, so getting that win and making it to another final is something as a club we really celebrate and enjoy seeing the hard work and togetherness pay off."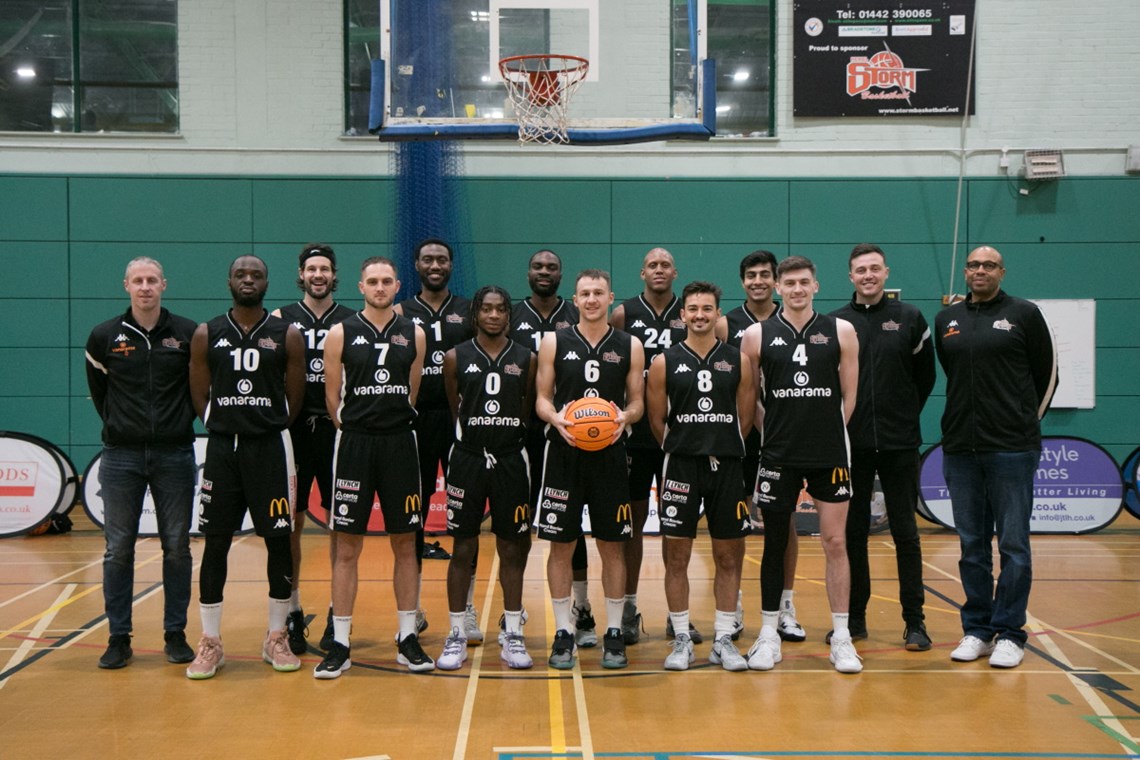 Further down the M1, Hemel Storm are having a statement season. They are top of the league, are in the final of the KitKing Trophy and can bag their first piece of silverware this season on Sunday.
Their cup journey started with a 102-80 win over Bristol Academy Flyers, followed by wins against Reading Rockets (106-77) and quarter-finalists London Sharks (91-81).
In the semi-finals, Hemel squared up to the neutral's favourite D3's Milton Keynes Breakers, who were creating a 'magic of the cup' storyline, having taken the scalps of three D1 teams to reach that stage. But they could not break the Storm, with Taylor Johnson (31), Aaryn Rai (26) and Sam Newman (17) on song to win 98-93.
Storm have three players in the top 10 leaders for player efficiency Rai - first (333), Hakeem Sylla – seventh (247) and Johnson – tenth (229) and in Seth Swalve they have an over 50% three point shooter.
Hemel also have National Cup pedigree, previously winning it in the 2017/18 NBL season by beating Manchester Magic 94-77. American guard AJ Roberts won MVP honours for his outstanding individual performance of 33 points, six assists, six steals and four rebounds in that game.
Current Assistant Coach Michael Darlow hopes more silverware for the club can show the team's appreciation for its basketball community.
"We are delighted to reach our second final of the 2022/23 season. Credit to all the players, [Head Coach] Dru, Tom, Dane and all the volunteers behind the club for making this possible.
"The National Cup is a special competition because all clubs across all the divisions can compete for a place in the final, we look forward to competing in the final with a huge following as always. Our fans have been incredible once again this year, we hope some silverware can show our appreciation."
Storm Captain Tayo Oyefusi said "As a club, we're ecstatic to be heading back to Manchester. Our goals for this season have been very clear and this is the next step on our journey to achievement. Derby, headed up by Matt Shaw, are always a challenging opponent, but we are prepared for whatever they throw at us."
A rich history
The National Cup was originally known as the 'National Championship Cup' and organised by the Amateur Basketball Association of England and Wales (ABBA) in 1936.
The record for the greatest number of wins sits with 1950s and 60s powerhouse Central YMCA, who claimed eight titles over a thirteen-year span between 1956/57 and 1968/69.
The WNBL National Cup dates to the 1960s, with now WBBL (Women's British Basketball League) outfit Sheffield Hatters easily claiming the title of the competition's most successful side with 16 victories.
Check out some of the senior finalists in action in the gallery below.
.
.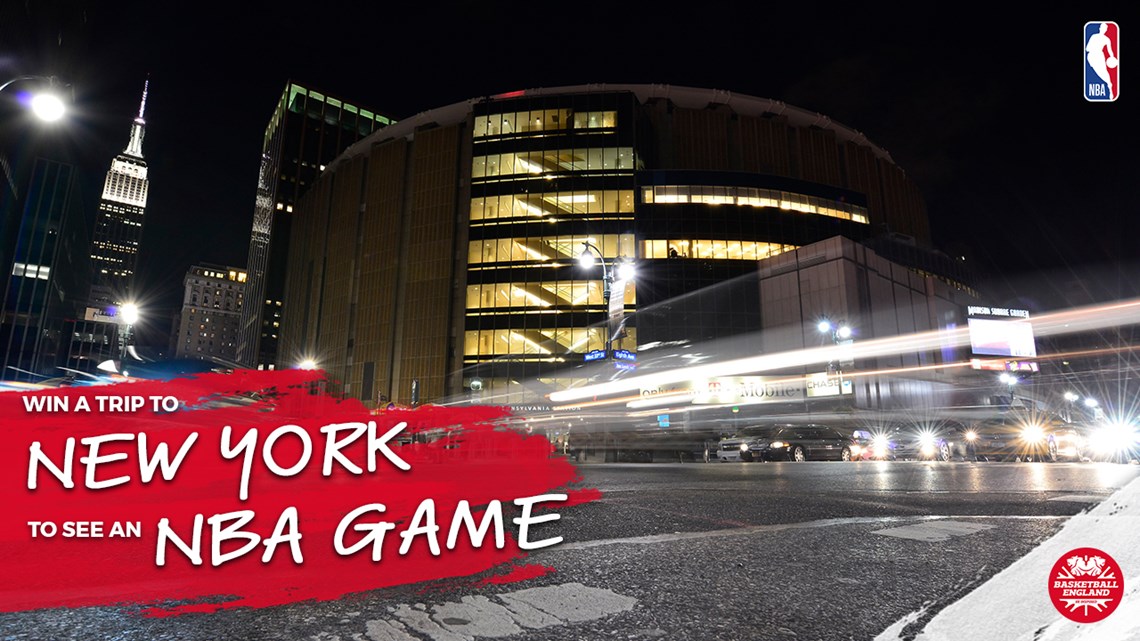 Join Basketball England for free and win a trip to New York City, courtesy of the NBA.
Whether you have a Supporter Account as a fan, follower, enthusiast or advocate, or a Full Account and have paid for a licence to play, coach or officiate in competition, you can enter our prize draw.
Basketball has the power to change lives. Our #GameTime campaign aims to raise awareness of the positive impact that basketball can have on people no matter who they are or where they are from.
.
.