The oldest running basketball competition in England – the National Cup – is nearly at its crescendo, with eight teams ready to fight it out to be crowned junior champions this weekend in Manchester.
Catch up on all the cup news and team reactions ahead of Basketball England's signature cup competition, which dates to the 1930s.
Click fixture titles for live stats and see the buttons below for live streams.
Haven't got your tickets yet? Get them before they sell out.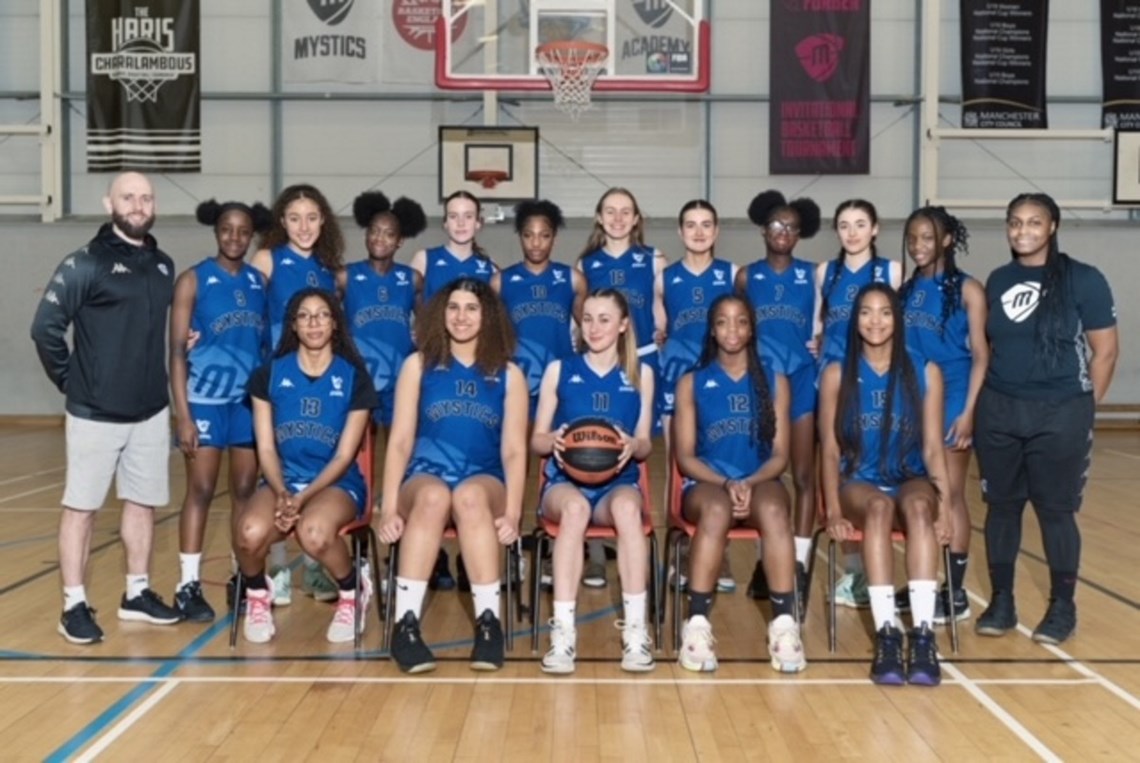 Manchester Mystics were runners-up to GCA Haringey Angels in last year's under-16s girls' competition, so they will be looking to put things right with another bite at the cherry.  
The home team took out Manchester Mystics III (78-33), Leicester Riders Foundation (60-44), Milton Keynes Breakers (91-54) and Team Solent Kestrels (111-42) to reach the finals.
Head Coach Rob Fairley said: "We are delighted to have made it back to the finals this season, the National Cup is always an exciting event. The team will be raring to go and I am sure we will give a good account of ourselves, while ultimately enjoying the spectacle.
"This year we get to play the always formidable Ipswich. They play solid basketball and I'm sure the game itself will be a great experience for all involved."
Mystics Captain Maisie Keyes said: "We have a large squad and everyone has contributed to us reaching this point. Together as a team we have put in all the work to get to this final, so today is about having confidence in ourselves and trusting one another. We know Ipswich are a strong team so expect a tough game today but we are ready."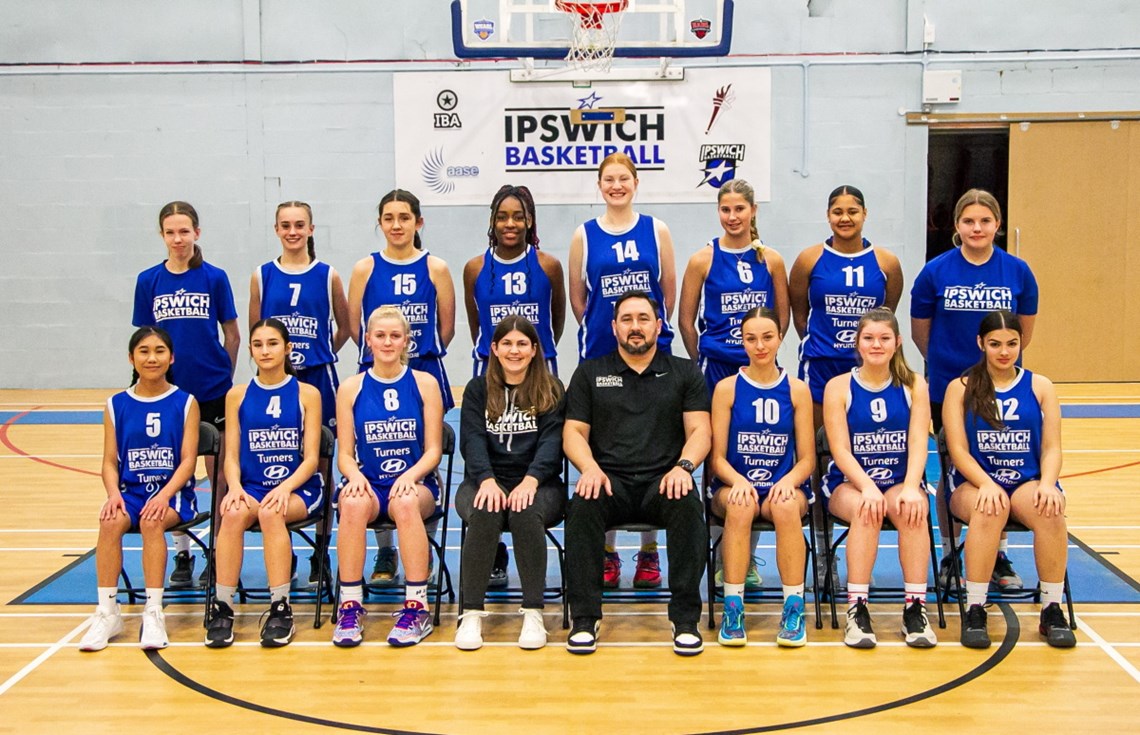 What a difference a season makes. In 2021/22, Ipswich bowed out in the quarterfinals to Richmond Knights 82-43.
This time, however, they got their own back in the semi-finals beating the Knights 76-55, with one to watch, Cerys Leach, leading her pack into the final with a huge 35 points.
In the earlier rounds, Ipswich had the measure of Luton BC (105-28), Brentwood Fire (73-38) and Nottingham Wildcats (101-42).
Captain Maia Wiseman said: "I'm really proud of our team for what we have achieved already this season. We have worked extremely hard, and we continue to improve and grow as a group. I am certain that every member of the squad will be determined to give it their all, and we are all ready for the challenge that a national final will offer us."
Head Coach Kev Manning said: "We put in four solid performances to reach this final stage of the competition, but we are acutely aware that we'll need to find a fifth great performance if we want to bring the trophy back with us to Suffolk. The Mystics are an exceptional programme and facing them in their back yard only elevates the scale of the task, but if our girls perform to the high standards they've already displayed, I think there's the promise of a great game ahead."
.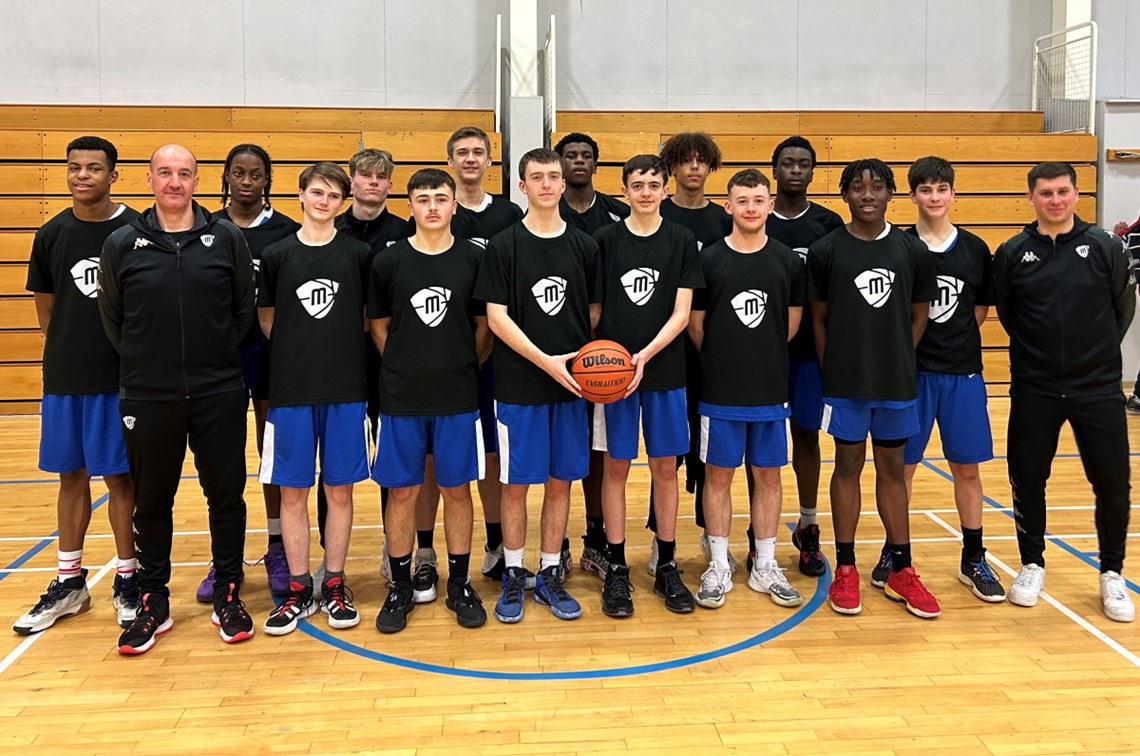 It is the Northern Premier vs the Eastern Premier in the boys' final.
Manchester Magic are amid a great season, with a 100% record (11-0), 33 points and the best defence in the league.
Last season, the Magic's cup run was undone by the Islington Panthers in the semi-finals, who beat them 73-70. The Panthers would go on to win the cup.
This year, however, Magic started as they meant to go on, providing a series of sizable wins against Sheffield Sabres Elite Basketball Academy I (85-30), Leeds LDM (122-21), Newcastle Eagles (71-57), before sharpening their mentality against local rivals Manchester Giants (71-62), then City of Birmingham Rockets I (83-78).
Head Coach Adam Morris said: "The National Cup is always a special competition. Our cup run has been exciting with many challenging teams, and I'm delighted we will be a part of a final. We're expecting a tough game and looking forward to the competition."
Captain Jack Walton said: "We are delighted to reach the Sure Shot National Cup final and are proud to represent Manchester Magic on such an exciting occasion. We have worked hard as a squad all season with everyone contributing and are keen to perform to the best of our ability. Let's go Magic!"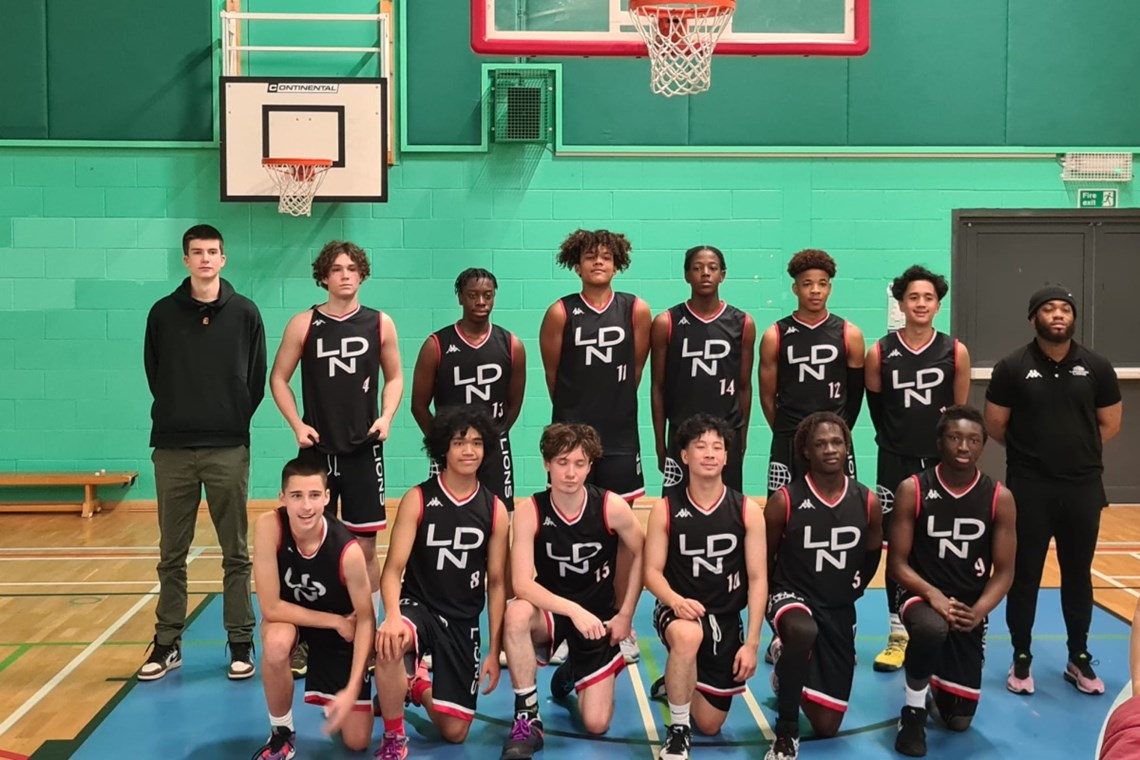 Their rivals, the London Lions, are top of the league in the Eastern Prem and are on a mission to take the Sure Shot Cup back to the capital with them, with Head Coach Stephron Andrew saying it was one of their objectives for the season.
"Playing in a Sure Shot Cup Final myself, I know exactly how the boys are feeling and I can't wait for them to experience the atmosphere of playing in a national final.
"One of our team objectives is to win the cup and we are one game away from doing that. Manchester are undefeated this season, so we do not have an easy task. We will have to play a perfect game to bring the trophy back to London. 
"The boys deserve to be here; we've battled through adversity, having several players out with injuries, but this gave our role players the opportunity to really step up and prove themselves."
Securing their ticket to Manchester, Lions have beaten the Baltic Stars I (73-62) and II (82-61), Barking RDF Eagles (97-44), London Thunder (69-55), JMA Reading Rockets (61-45) and Sussex Bears (76-57).
"It is an absolute honour for our team to reach the cup finals," said Captain Khyle Capanzana. "We have worked so hard in practice for this final moment, and I know our team will enjoy the experience. Playing in a final is what we have always dreamed of and it will definitely be a day to remember. Thank you to all the coaches and supporters throughout the whole journey and we will put on a show on Saturday." 
.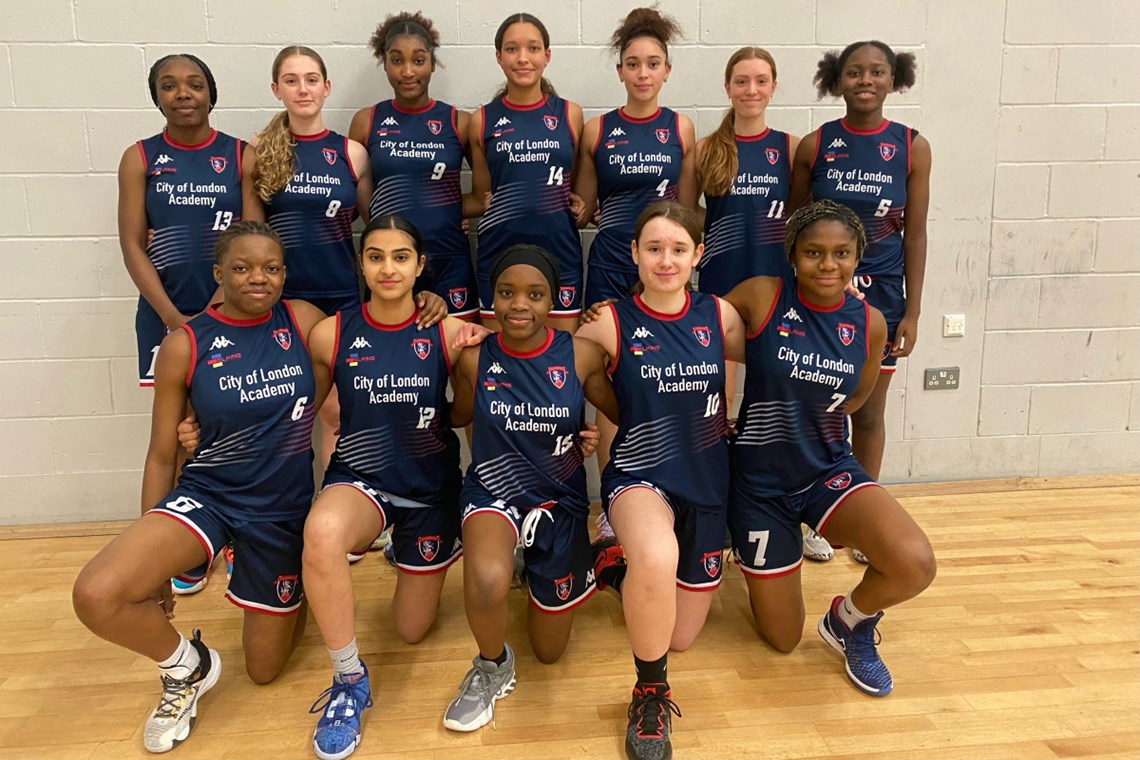 Ipswich and CoLA are two of the most dominant forces in women's and girls' basketball, so it is not surprising that both have made it to their second consecutive final in the U18 women's competition.
Last year, the Pride utilised their trademark defensive strength to limit Ipswich and claim the Sure Shot U18 Women's National Cup, winning 68-41.
MVP honours went to Emily O'Connell in that game, who closed with 14 points, five rebounds, two assists and a steal as an integral part of CoLA's team effort.
O'Connell has moved onto pastures new, but captain Violet Stutz is there to lead CoLA's charge in defence of their title.
"We are excited to make this final," said Stutz, who is averaging 8.3 ppg, 1.9 spg and 1.7 apg this season. "We have a completely different team to last year's game, and we are excited to play in our first National Cup final together."
Their cup run included wins over Haringey Hawks (67-53) and Manchester Mystics (81-58), but Head Coach Jackson Gibbons, the 2021/22 WNBL1 Coach of the Year, knows their toughest test is to come.
"We know we face a formidable opponent, with arguably the best scorer in junior basketball, so playing our best game will be essential," said Gibbons.
"It's a huge blessing anytime you make a national final, whilst it's a repeat of last year's match up, our team is almost completely different, with less experience of these types of occasions. We are grateful to be involved and hope to give a good representation of ourselves on the day."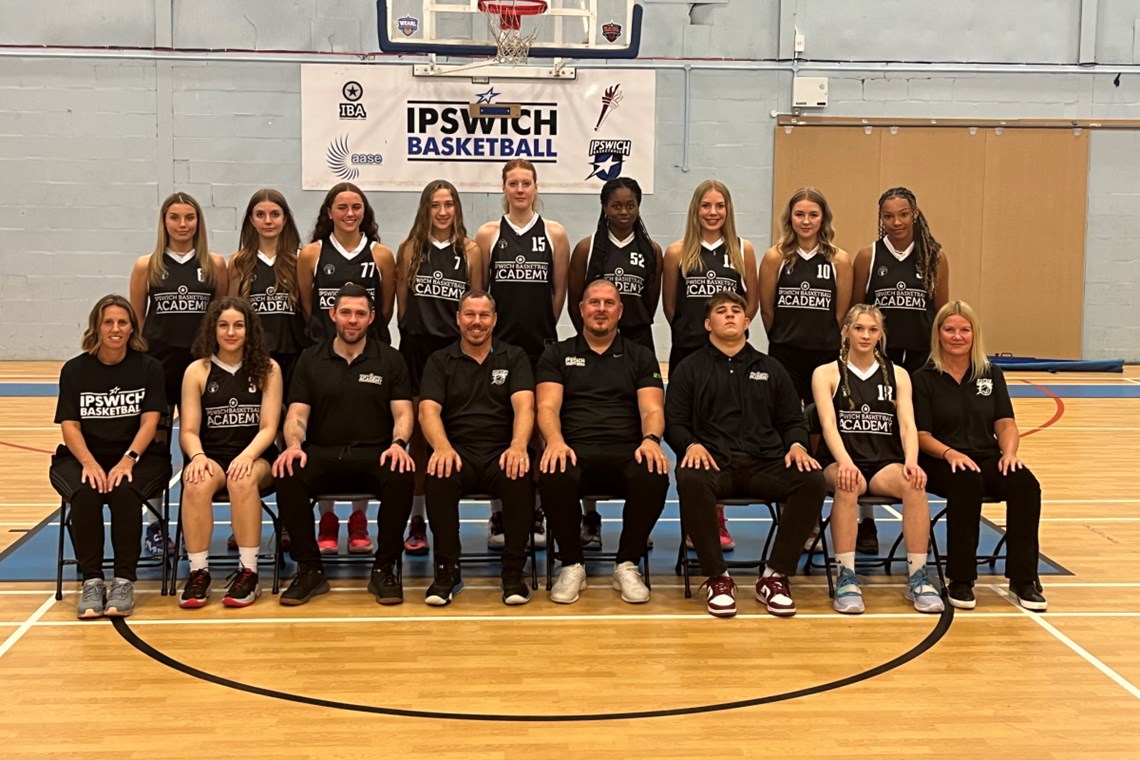 Ipswich are currently top of the Under-18 Women's Southern Premier, with a 4-1 record and 13 points – four more than their rivals, CoLA, who are in second.
The Suffolkers recorded a huge semi-final win over Team Solent Kestrels to secure their third consecutive appearance in a National Cup final (minus the cancelled COVID season of 2020/21).
In the 92-44 win, forward Louisa Gibbins had 23 points and eight rebounds, whilst teammates Yazmin Edwards and Christabel Osarobo recorded double-doubles.
However, their captain, Olivia Forster, is arguably Ipswich's ace. The 5'6" guard is the WEABL's (Women's Elite Academy Basketball League) scoring leader, averaging 24.8 per game and is second only to London Lions' Fatmata Janneh in the WNBL D1 for average points, scoring 20.2 ppg. On top of that she is a top 10 leader in assists and steals. An all-around asset and perhaps the key to winning the cup.
Number six Forster said: "We can't wait for the cup final. CoLA had the better of us last season, but we are up for the challenge. I am so proud of our club, our players and coaches and the whole Ipswich Basketball family – we've been through so much.  We know that we are underdogs, but we are playing well, will be well prepared and hope to add to the fantastic history of this club."
Head Coach Nick Drane said: "We are excited to be playing in the U18 National Cup final, and to again be playing against a fantastic programme such as CoLA. The girls have been great all season and with our U16s also playing, it's a huge day in our club's history and great recognition not only for the players and coaches, but also the army of volunteers who work behind the scenes at Ipswich Basketball."
.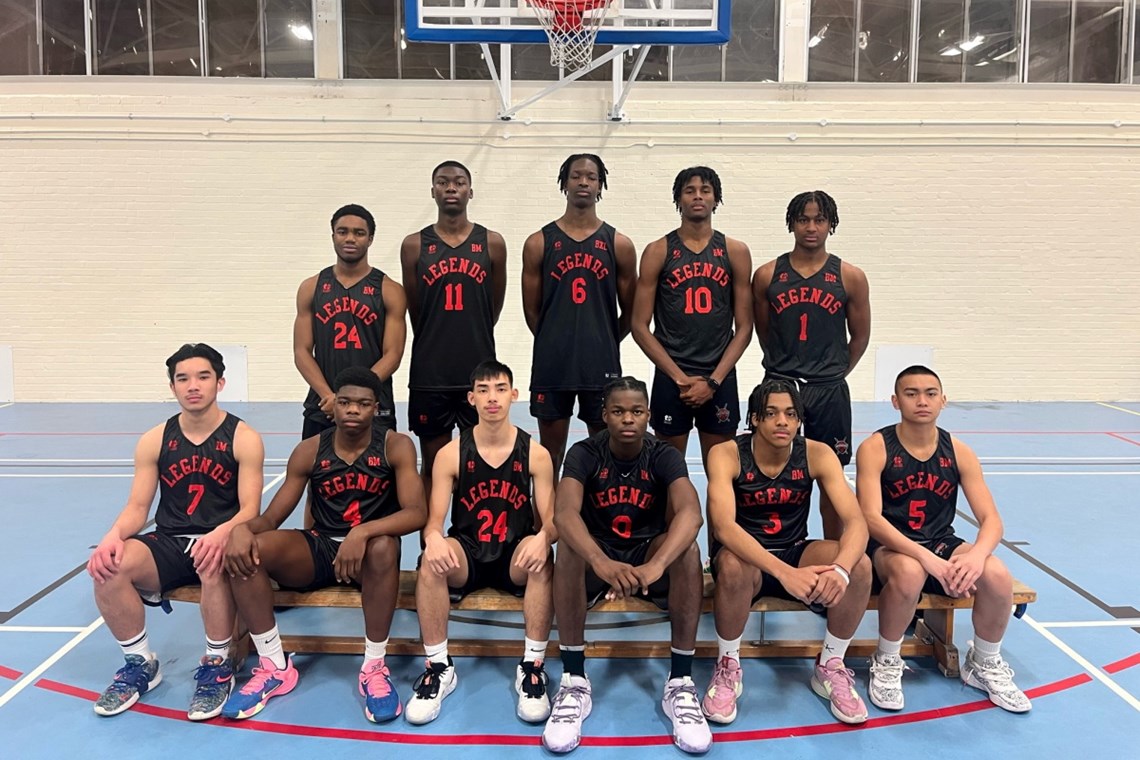 Previously known as the Southwark Legends, the rebranded London Legends are making their first National Cup Finals appearance.
The club was launched in 2013 in memory of local hero and former BBL (British Basketball League) pro Michael 'Big Mike' Carty, who had stints with the London Docklands and Hemel Royals in the 90s. Carty spent 25 years of his life developing supportive services and activities for young people in South London through basketball, and the club has continued his work ever since.
In the U18 Men's South East Conference they are sitting ahead of the chasing pack with a 6-0 record and 18 points and they carried that form over to the cup, beating their rivals in convincing fashion – London United (113-63), West Herts Warriors I (89-64), London Westside Rangers (78-46) – and staying the course against the tougher opposition of Baltic Stars (74-73) and Sheffield Sabres Elite Basketball Academy (66-58) in the quarters and semis, respectively.
That is no easy feat when some of your squad leaves to pursue other basketball opportunities mid-season.
"During the course of this season, the core of our squad was given basketball opportunities abroad, which the coaches were immensely proud of, but we needed to adapt mid-season. So, making the final, despite the challenges makes all this sweeter. The coaches are proud of the players, grinding out victories against premier teams we were not expected to beat," said Legends' Head Coach Ryan Abeleda.
"We are expecting a close game with Elite, who we are very familiar with. We can only control what we can control but we look forward to the battle. That's what legends do." 
Last season, the Legends' U16 boys team came close to glory in the Junior NBL Final Fours but were beaten by Manchester Magic. Older and wiser, the U18 team hope to rectify missed opportunities.
"I felt extremely fortunate to have been a part of such a talented U16 team and being part of the journey to Final Fours last year. However, the result was not what we hoped for," said Legends' number eight Favour Olajugaba.
"Being able to rectify this on a national stage at the U18 National Cup Finals is an opportunity that I am grateful for and hope to take advantage of, with a win by any means necessary."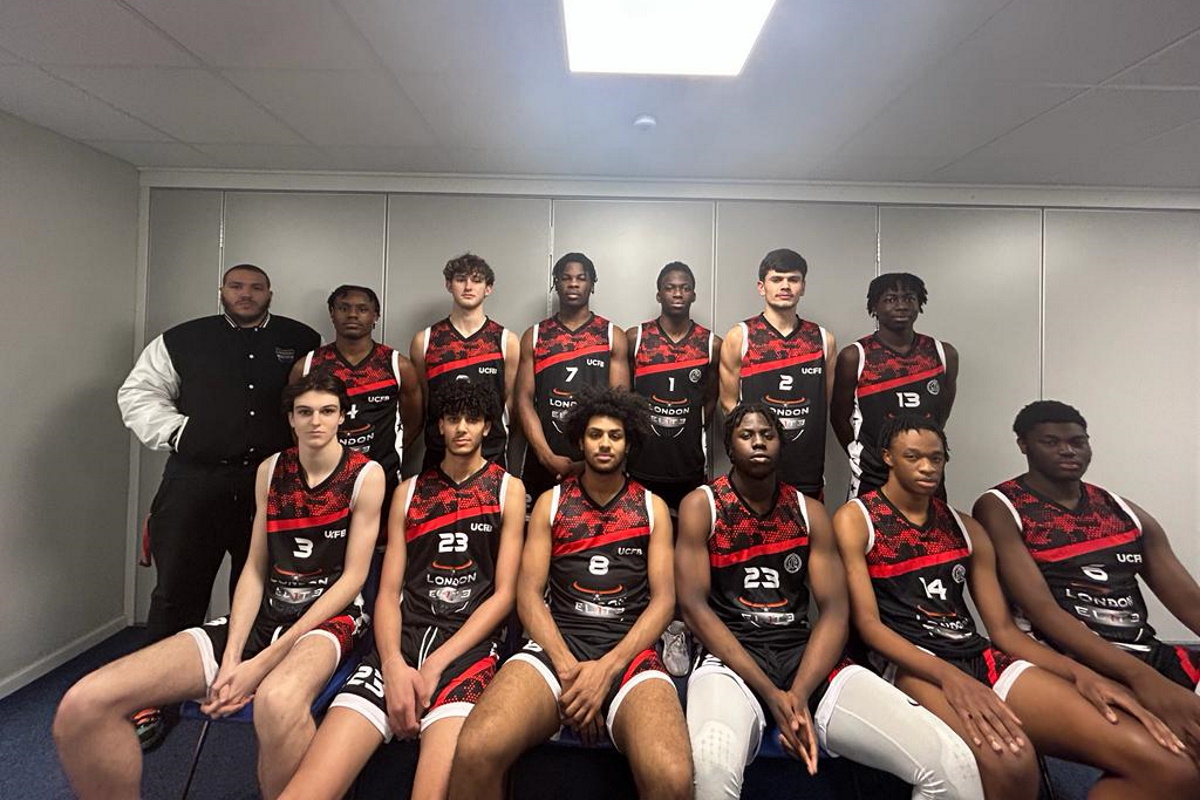 London Elite are a tough outfit too and the number one team in the U18 Men Western Premier.
Head Coach Kieran Matthews, who was nominated for the 2021 London Sport Awards in the Inspirational Young Person of the Year category, has steered his team through six ties to secure their shot at winning the cup.
The Elite have beaten Bracknell Cobras II (129-32), Brighton Cougars (105-51), Reading Rockets Academy (98-79), Team Solent Kestrels (91-80), Bracknell Cobras (94-86) and Milton Keynes Breakers I (89-82).
"To make it this far is really exciting and a testament to how hard the boys have been working. Finally, making it to this stage will be a really good test, as well as being monumental for us as a programme. The Legends are a great team and I'm looking forward to an entertaining final," said Matthews.
Five-foot nine Captain Liam Campbell, who is fifth in the top 10 leaders of average steals (2.6 spg) in the NBL D2, said: "It's great that we have reached the finals, but we know this last game won't come easy for us. London Legends are a good team and this is something we have to go and take it won't just be given to us. We did not come all this way to not do something special on the biggest stage."
.
A rich history
The National Cup was originally known as the 'National Championship Cup' and organised by the Amateur Basketball Association of England and Wales (ABBA) in 1936.
The record for the greatest number of wins sits with 1950s and 60s powerhouse Central YMCA, who claimed eight titles over a thirteen-year span between 1956/57 and 1968/69.
The WNBL National Cup dates to the 1960s, with now WBBL (Women s British Basketball League) outfit Sheffield Hatters easily claiming the title of the competition's most successful side with 16 victories.
Check out the some of the junior finalists in action in the gallery below.
.
.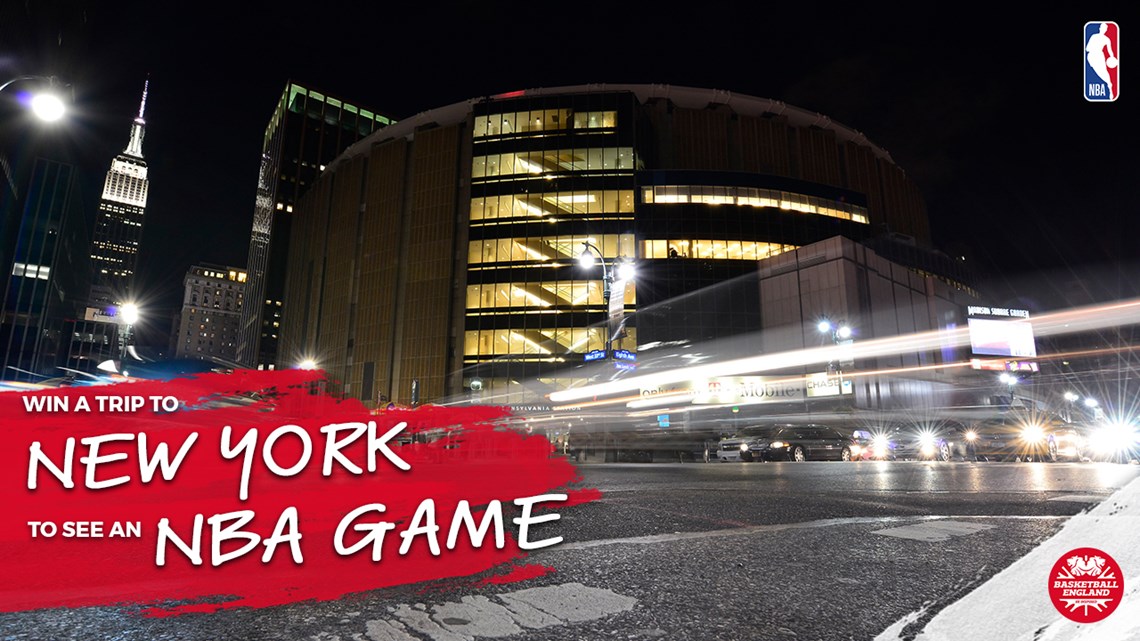 Join Basketball England for free and win a trip to New York City, courtesy of the NBA.
Whether you have a Supporter Account as a fan, follower, enthusiast or advocate, or a Full Account and have paid for a licence to play, coach or officiate in competition, you can enter our prize draw.
Basketball has the power to change lives. Our #GameTime campaign aims to raise awareness of the positive impact that basketball can have on people no matter who they are or where they are from.
.
.