#TogetherWeAreBasketball celebrates equality, diversity and inclusion within our basketball community at touchpoints throughout the year.  
The next opportunity to showcase our community's vibrant power is October's Black History Month - and this year's theme, set by blackhistorymonth.org.uk, is empowering and celebrating Black women under the banner of 'Celebrating Our Sisters'.  
Basketball England CEO Stewart Kellett pens his thoughts on the importance of celebrating Black History Month and the seriousness of equality, diversity and inclusion.
---
Celebrate the glorious achievements of Black people 
Black History Month is about celebrating the glorious achievements, contributions and social history of Black people across the world and in the UK, as well as highlighting historical and present-day racism and prejudices. 
The elevation of Black people's voices should, of course, happen all year round, but awareness campaigns can serve as a stimulus and timely reminder of listening and learning from people, whose histories and achievements have often been sidelined.   
Our basketball community is teeming with examples of Black women who have done remarkable work across the playing, coaching, officiating and volunteering spheres that make up our game – whether that's Patricia Fairclough OBE, who has dedicated her life to British basketball, fighting her way through a barrage of prejudice to be one of the game's most respected figureheads and administrators, or Basketball England board member Sadie Mason MBE, who has been instrumental in developing Maxi-Basketball, a recognised performance level programme for male and female players aged 35+ years to continue playing internationally.  
I have been deeply inspired by them and other Black women I have worked with at BE and in our community – who work hard to play and coach, professionalise the administration of the game, grow participation, help adults and children feel great physically and mentally, and make sure the game is serviced at the highest level.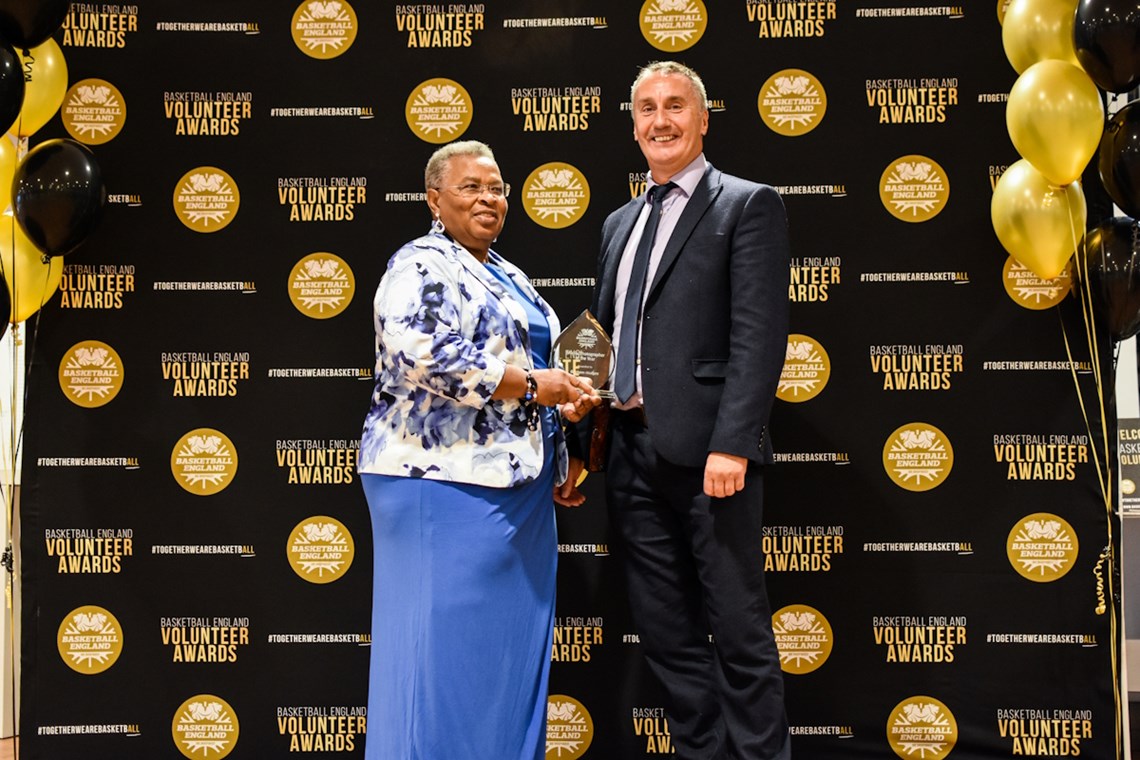 When something's not right you have to speak up 
Being a white man in charge of a sport predominantly represented by Black people from African and Caribbean communities, and people from other ethnically diverse communities, people want to know about my authenticity. Do I genuinely care?  
I don't have lived experience, but I take the responsibility of safeguarding and celebrating the communities that make up our basketball culture incredibly seriously.  
Exposure, conversations and facing into challenging topics such as racism, discrimination and oppression is integral to understanding and change. 
I took great empowerment from the way former Basketball England board member Benny Bonsu confronted challenging issues in basketball and in her other lines of work, with energetic and passionate commitment.  
Rather than shirk the discussion because of a fear of making a mistake. When something's not right, you must speak up.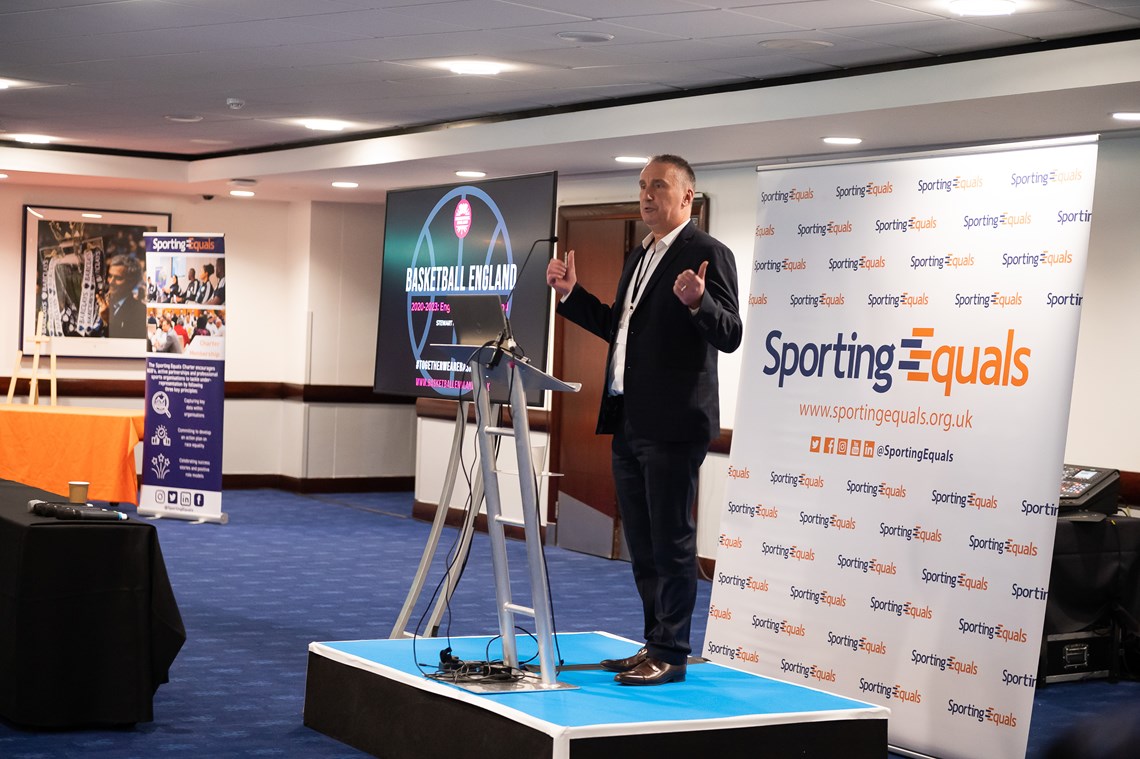 We are an anti-racist organisation 
When you have got a backdrop of centuries of white privilege, it is clear to me that racism is a societal problem, not a basketball problem. 
We are an anti-racist organisation and tackling inequalities is our modus operandi because, frankly, it is more important than anything else.  
To be serious about equality, diversity and inclusion (ED&I), we have to build really strong organisational processes from listening, learning, engaging, and then changing the way we do things. 
It is about conviction. Are we exposed to the issues? Are we listening? Are we internalising and thinking about possible solutions? Is everybody in the organisation committed and passionate about ED&I? 
We are taking a stronger stance on changing processes and being active in tackling inappropriate and offensive behaviour, especially from the game day experience (across all our leagues, junior and senior).  
We are also working with more partners that align with us and our agenda, and are embedding processes to help people feel comfortable with challenging the organisation or raising a concern in the community and feeling confident that we can act on it; they can trust and rely on us, and we have the personnel with the knowledge and relatability to do something about it. 
We are not perfect, but by working together we can realise the dream of great basketball experiences for all. 
.
.