For many up-and-coming players, the choice of where to play basketball is a big one.
Some prefer to move abroad, predominantly to America, to programmes at various levels. Others elect to stay at home and explore domestic options instead.
For Myerscough's Tyrese Lacey, he's done a little from column A, and a little from column B.
Moving to Utah's Layton Christian Academy in 2021, Lacey spent two productive seasons playing in the US high school system before coming back to the UK to spend his final year of eligibility at Myerscough College in the EABL.
"I really enjoyed Layton, though it's completely different to here," Lacey said.
"It's very fast paced, very spacious, like everyone is trying to get a fast break score. It took me a couple of weeks to get used to that tempo, but after that it was easier to catch up with."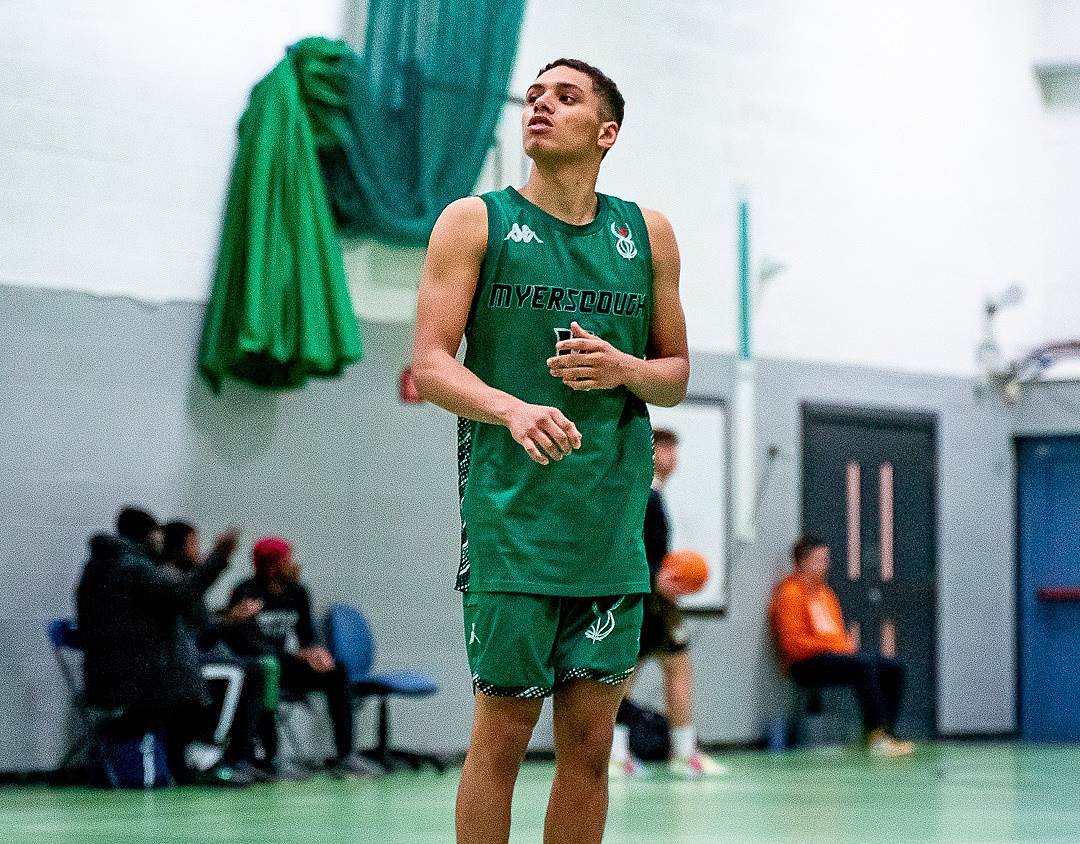 But different doesn't always mean better.
Lacey has had experience of both camps and wouldn't describe either as having advantage over the other, instead focusing on what makes each route unique.
"With the EABL, I feel like it gives you more of a professional outlook, and prepares you for what might come next in your college or university choices than high school did," said Lacey, who has helped Myerscough to a 3-1 record in the Northern conference this season.
"At Layton I would do maybe six or seven lessons in a day, then training and S&C, but over here it might be one or two lessons a day, then individual workouts, weight room, then study hall for extra learning, then team practices."
Undoubtedly, the American high school experience for a 16-year-old will differ from the environment players may move into at 18 with a US college, but Lacey says some things will always be popular regardless of what overseas option a player takes.
"Off the court, obviously America is a great experience!" Lacey says with a smile.
"Just the experience of a new culture, a different way of life, different food, everything. Meeting new people and forming new connections which could help you in the future, I think seeking out those new experiences is important.
"If I had to choose, I'd pick the EABL experience on court, and the American way of life off court."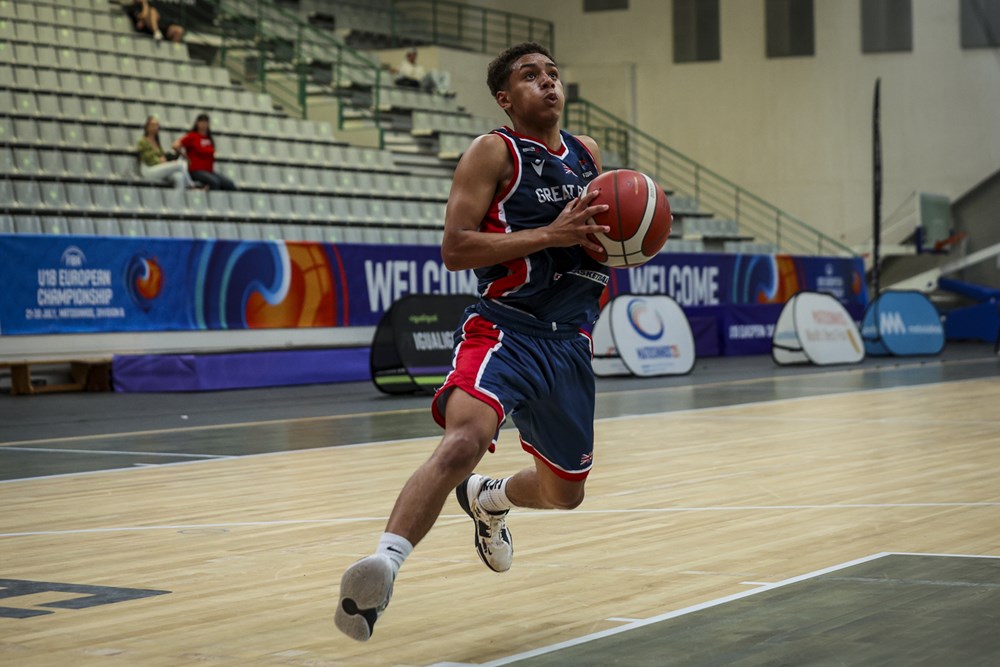 By his own admission, broadening his horizons helped Lacey with his recent step up to the GB Under-18 Men this past summer, helping Coach Keane's side to a fifth-place finish in Division B.
Lacey averaged 24.4MPG for 9.1PPPG and 3.6APG, and the impact of that exposure is also clear.
"It was technically very impressive. And staying locked in, remaining focused whenever you were on or off the court.
"You don't have a break, not even a play really, every possession counts. What are your coverages on defence, where are your rotations, when are you on the ball, off the ball? Everything has a timing, the right spacing, otherwise you can miss the opportunity for a stop or a score.
"And at that level, it really counts. The experience stayed with me and will help me going forward, for sure."
Lacey has his sights set on helping 'Sco to win their third EABL title, and first since 2019/20. The programme is also fighting hard in NBL Division Two, with valuable minutes being earned against more seasoned opponents.
That hasn't stopped the young guard from casting his gaze forward to what the future might hold. Conversations with coaches, both in the UK and further afield, are ongoing, as Lacey plots his next move.
Regardless of where he goes, he knows the young guard will follow advice that he'd also pass on to others planning the next stage of their own basketball journey.
"Whatever you pick, do it 100%. Commit to the process, because no team is going to let you roll over them.
"You need to put the work in because at the end of the day, the EABL or wherever you go, is just a step, and you need to put in the work at that step before you can move on to the next."
.