The WNBL is back with action in three competitions.
There are three D1W fixtures with four of the league's teams taking part in the opening round of the WBBL Trophy this weekend.
Sunday also plays host to a pair of all-important National Cup semi-finals, further reducing the slate of D1W action to get us back underway.
We take a look at the contests in all three competitions below, with links to live stats and live streams at the bottom of the page.
Team Solent Kestrels can further extend their lead at the top of the D1W standings this weekend as they host London Lions II.
The currently WNBL front-runners aren't in the WBBL Trophy and having already bowed out of the National Cup, the Kestrels now have their focus set firmly on a league and playoff double.
They can take another step towards making that goal a reality tomorrow with a home clash against a London outfit that lost three of their last four games before the mid-season break, though the Christmas layoff will hopefully have halted that momentum from a Lions' perspective.
Fatmata Janneh (20.3PPG) led the league's scoring charts in the first half of the season and is sure to be a player that can make a difference for London this weekend, though Faye Endean (18.6PPG, 5.9APG) and Krisztina Velkey-Cleeve (13.6PPG, 9.7RPG, 5.3APG) are both well set to counter that threat.
Solent can be the first D1W team to hit 10 wins this season and are sure to be home favourites, but will the rust of the midseason break throw them off course?
.
Elsewhere this weekend
The only other D1W clash is a crunch tie at the other end of the standings as Worcester Wolves (2-10) play host to Cardiff Met Archers II (1-9).
Both teams currently occupy a spot in the bottom three so a win for either side would be hugely important.
An additional consideration will be the Wolves advantage from winning the previous meeting between these two sides back in early October, coming out on top 72-54 thanks to 23 points from Carolina Marques.
That means the Archers will need quite the performance to ensure they grab the head-to-head tiebreaker, but their first thought will no doubt be on simply securing what would be a valuable two points.
Finally, second-placed CoLA (8-3) host Loughborough Riders (5-5), a game added to the weekend fixture list late and one where the London team will be out to keep pressure on leaders Solent.
WNBL National Cup
The Women's National Cup has reached the semi-final stage, with two games this weekend to decide who will punch their ticket to Manchester's National Basketball Performance Centre later this month.
City of Birmingham Rockets continue their quest to become just the second team ever to win the competition from outside the top flight. They take a trip to D1W challengers Thames Valley Cavaliers, who are looking to win the Cup for the very first time.
The other contest is a repeat of the 2018/19 final as Loughborough Riders host Reading Rockets. The Riders came out on top that day, etching their name into history following a comfortable 81-54 victory, but this weekend's game should be a cracker between two evenly-matched sides. 
WBBL Trophy
Sixteen teams will all start their journey to potential WBBL Trophy glory in Essex this weekend, including four WNBL sides, in the opening central venue round of the competition.
With eight games spread across the two days, its sure to be an incredible weekend of basketball between some of the best women's teams in the country.
This time last year Brent Bulls were lining up in the third tier of women's basketball. Tomorrow they'll be going head-to-head with reigning WBBL champs and current Trophy holders London Lions, showing just how quickly the Bulls have risen through the ranks in the last 12 months.
Currently third in the D1W standings, Thames Valley Cavaliers will take on Caledonia Gladiators, who can call upon the services of 2022 Commonwealth Games silver medallist Chantelle Handy.
Reigning D1W champs CoLA Southwark Pride will go up against Manchester Met Mystics, whilst former league winners Ipswich have a date with Sheffield Hatters.
Tickets for the weekend are still available and can be purchased using the button below.
.
This weekend's fixtures:
Saturday 7 January
2pm - CoLA v Loughborough Riders - LIVE STATS / LIVESTREAM
3:30pm - Team Solent Kestrels vs London Lions II - LIVE STATS/LIVE STREAM
7pm - Worcester Wolves vs Cardiff Met Archers II - LIVE STATS
WBBL Trophy
11am - Brent Bulls vs London Lions - LIVE STATS / LIVE STREAM
6:30pm - Caledonia Pride vs Thames Valley Cavaliers - LIVE STATS / LIVE STREAM
Sunday 8 January
WBBL Trophy
1:30pm - Manchester Met Mystics vs CoLA Southwark Pride - LIVE STATS / LIVE STREAM
6:30pm - Sheffield Hatters vs Ipswich - LIVE STATS / LIVE STREAM
WNBL National Cup
1pm - Thames Valley Cavaliers vs City of Birmingham Rockets - LIVE STATS

3pm - Loughborough Riders vs Reading Rockets - LIVE STATS / LIVE STREAM
.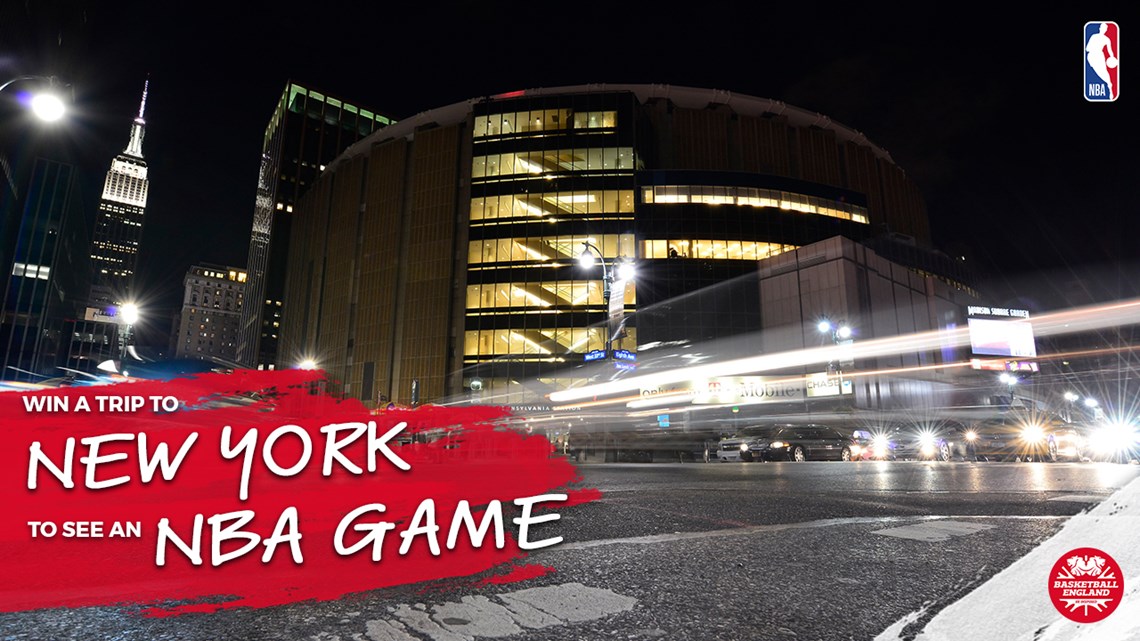 Join Basketball England for free and win a trip to New York City, courtesy of the NBA.
Whether you have a Supporter Account as a fan, follower, enthusiast or advocate, or a Full Account and have paid for a licence to play, coach or officiate in competition, you can enter our prize draw.
Basketball has the power to change lives. Our #GameTime campaign aims to raise awareness of the positive impact that basketball can have on people no matter who they are or where they are from.
.
.
Main image credit - Luke Simcock