The NBL is back for 2023, with five league games and a pair of thrilling National Cup semi-finals.
Hemel Storm and Derby Trailblazers have booked their place in the National Cup final following yesterday's games, and there were also D1M wins for Westminster, Worthing, Nottingham, Essex and Reading this weekend.
There's a recap of all the weekend's action below and each result is also clickable to view the live stats. 
In a contest with plenty of offensive firepower, Reading saw off Thames Valley 124-102.
Both teams put on a show for the NBL Lives cameras, though it was the Rockets who came out on top thanks to 31 points, eight rebounds and six assists from American Troy Cracknell.
Cracknell's antics plus the double-double output of Reis Pinnock (14pts, 11reb) helped the hosts explode to a 32-17 lead after the opening 10 minutes.
It was a deficit the Cavs would never be able to overcome, though the visitors did get as close as five points behind with the opening basket of the second half.
Reading would ultimately win that third quarter 24-19 to keep themselves in front before easing to a valuable two points.
Former Hemel man Shaquille Lewis top scored for TVC with 28 points off the bench, whilst another former Hemel standout, Bode Adeluola, added 22 more.
Elsewhere this weekend
Westminster Warriors (2-9) made their long trip up the country to Team Newcastle University (5-5) a worthwhile one as they won on the buzzer 82-80.
Jordan Gray's late heroics left him with a team-high 16 points, netting the fadeaway jumper to seal the London side's second win of the season.
London Lions II (3-9) were easily beaten by Nottingham Hoods (6-6), with a 91-72 final score. Avery Close top scored for the visitors, he had 18 points, as the Lions were paced by Amarlie Wilkinson on 13.
Worthing Thunder (10-2) moved back into a share of top spot as they beat Bradford Dragons (5-6) 83-75.
Trailing by a point going into the final quarter, Worthing had to work for their tenth win of the season as 20 points from Andre Arissol helped to cancel out a game-high 32 points from Bradford's Jordan Whelan.
Saturday's only other game saw Essex Rebels (5-7) pick up a fifth win of the season as they topped Manchester Magic (4-9) 72-62.
Owen Chose splashed five triples for the visitors on his way to a game-high 22 points, and his battle with Manchester's Tyme Regent-Bascombe (21pts, 9reb) was great viewing.
NBL National Cup
It's the end of the line for Milton Keynes' Cup fairy tale as they couldn't quite pip Hemel Storm, and Derby Trailblazers sealed a stunning road win to upset Worthing Thunder.
Having already beaten three D1M sides to reach the semi-finals, MK needed just one more win to book a place in the National Cup final but fell just short, with a 98-93 final score.
Storm did lead from tip to buzzer but will have been feeling the heat when the Breakers reduced their deficit to just two points at the start of the fourth quarter.
Quality performances from the likes of Taylor Johnson (31pts) and Aaryn Rai (26pts, 9reb) helped the hosts over the line though, fending off a game-high 32 points from Jordan Spencer.
Hemel will meet Derby at the National Basketball Performance Centre in Manchester later this month after the Trailblazers claimed an 84-79 victory against Worthing.
Trailing by double digits in the opening quarter, Derby would work hard to turn the game around and by the final frame they'd have a double digit lead of their own thanks to 28 points from Malcom Smith.
Hafeez Abdul top-scored for Worthing with 22 points, adding 11 boards and nearly helping his team tie the game up late, but three points was as close as the hosts would come down the stretch.
This weekend's fixtures:
Saturday 7 January
3pm - Team Newcastle University 80-82 Westminster Warriors
4pm - London Lions II 72-91 Nottingham Hoods
6:15pm - Bradford Dragons 75-83 Worthing Thunder - LIVE STATS
7pm - Manchester Magic 62-72 Essex Rebels - LIVE STATS / LIVE STREAM
Sunday 8 January
4pm - Reading Rockets 124-102 Thames Valley Cavaliers - LIVE STATS/LIVE STREAM
NBL NATIONAL CUP
5pm - Worthing Thunder 79-84 Derby Trailblazers - LIVE STATS
5pm - Hemel Storm 98-93 Milton Keynes Breakers - LIVE STATS
.
.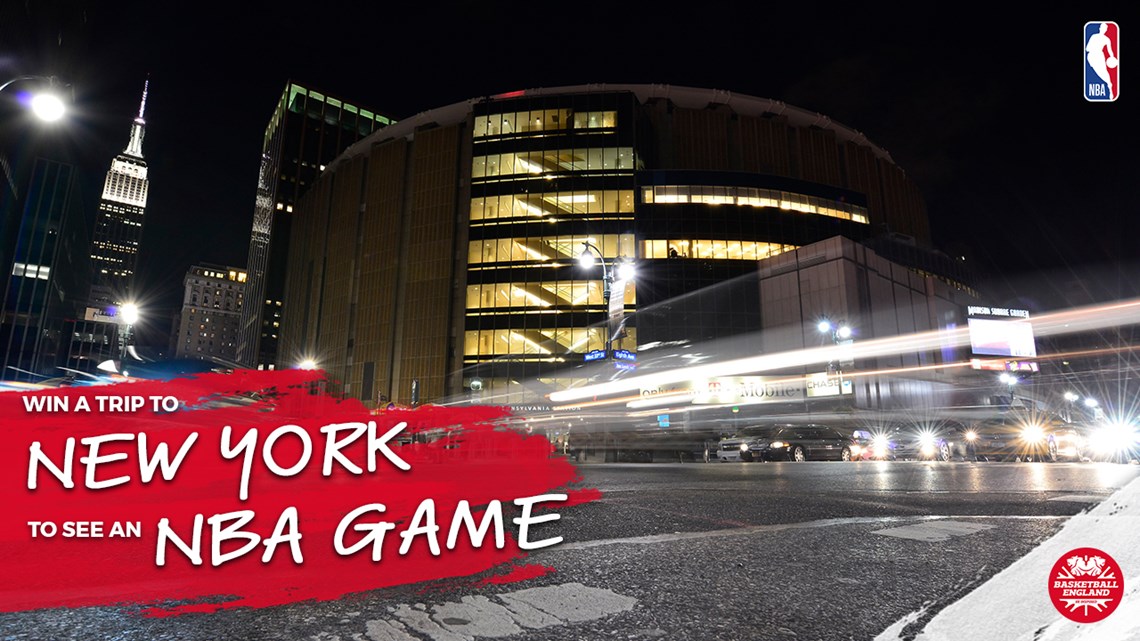 Join Basketball England for free and win a trip to New York City, courtesy of the NBA.
Whether you have a Supporter Account as a fan, follower, enthusiast or advocate, or a Full Account and have paid for a licence to play, coach or officiate in competition, you can enter our prize draw.
Basketball has the power to change lives. Our #GameTime campaign aims to raise awareness of the positive impact that basketball can have on people no matter who they are or where they are from.
.
.
Main image credit - Luke Simcock