The first weekend of 2023 contained three different competitions and plenty of interesting results.
With a trio of D1W games, four ties for WNBL clubs in the opening round of the WBBL Trophy plus a pair of National Cup semi-finals, there was action everywhere you looked this past weekend.
We take a look at all the action below, with links to live stats and live streams at the bottom of the page.
Solent became the first D1W team to hit double figure wins this season as they easily dispatched London Lions 85-49.
A 20-10 opening frame set the tone for the game, but the hosts really turned it on throughout a crucial 28-3 second quarter where the visitors lost their way, and ultimately, any chance of gaining a positive result.
Faye Endean (26pts, 5stl, 4ast, 3reb) and Krisztina Velkey-Cleeve (17pts, 12reb, 5ast) both played their part in the Kestrels' win, and Megan Dorney chipped in 11 points and seven boards.
The Lions had no answer for the hosts on a day when they shot just 25% from the floor, with Ruchae Walton (20pts, 9reb) leading the way for the London side.
The win keeps the Kestrels top of the standings and two points ahead of reigning champs CoLA, whilst London are four points off the potential relegation spots.
Elsewhere this weekend
In the big tie at the bottom of the standings, Worcester Wolves (3-10) picked up a vital two points as they beat fellow strugglers Cardiff Met Archers II (1-10) 82-35.
Playing without the likes of Issy Bunyan, who instead scored 23 in the Archers' WBBL Trophy tie, the visitors were up against it and that proved to be the case as the Wolves ran out to a comfortable win.
Sandra Hewakowska (17pts, 11reb, 6stl),  Carolina Marques (16pts, 9reb) and Diedre Edwards (14pts, 9reb) all put in a shift for the hosts, who also sealed the head-to-head tiebreaker with the Archers, should the two teams finish the season tied on points.
Cardiff were led by a 10 point, 10 rebound double-double from Lauren Green as the only player who made it to double digits.
CoLA Southwark Pride (9-3) kept up the heat on leaders Solent with a 77-56 victory against Loughborough Riders (5-5).
After an even opening frame, CoLA's trademark defence held the Riders to just eight second quarter points to establish a lead that the hosts would never relinquish.
Ebere Egbirika's 16 points were useful for the Londoners, and Alex Shaw had 13 to lead the way for Loughborough.
WNBL National Cup
The Women's National Cup now has two finalists as Thames Valley Cavaliers and Reading Rockets both booked their place for the showpiece at Manchester's National Basketball Performance Centre later this month.
The Cavaliers saw off City of Birmingham Rockets 88-57 thanks to 23 points, seven boards and six dimes from captain Kat Golsby. That output allowed the hosts to control the fixture, pushing their lead north of the 20 point mark early in the second half before accelerating from there.
Fabienne Zere top scored for the Rockets, she had 13 points.
In the other semi-final, Reading punched their ticket to Manchester with a 52-42 win against Loughborough Riders.
The result was revenge for the 2018/19 final when the Riders were victorious as Saioa San Francisco (16pts) and Lindsey Cleary (15pts, 8pts) both helped put the Riders out of the competition.
 Loughborough were led by Alia El Shabrawy, who closed with a 10 point, 13 rebound double-double.
WBBL Trophy
Sadly, no WNBL team was able to progress to the next round of the WBBL Trophy, with Brent Bulls, Thames Valley Cavaliers, CoLA Southwark Pride and Ipswich all falling to defeat.
Brent were handed a tough draw against reigning WBBL champs and current Trophy holders London Lions, eventually losing out 98-42, and Thames Valley went down 69-47 against Caledonia Gladiators.
Reigning D1W champs CoLA Southwark Pride were beaten 68-42 by Manchester Met Mystics, and Ipswich closed the eight game weekend on the wrong end of a 137-72 score line against Sheffield Hatters.
The weekend did display the quality spread across the game's second tier though, regardless of results, as the likes of Ipswich's Ava Battese (21pts, 7reb, 5/9 3pt) and Liv Forster (18pts), CoLA's Felicia Jacobs (10pts, 9reb) and Brent's Rochelle Davids (5pts, 6reb, 4ast) all caught the eye.
This weekend's fixtures:
Saturday 7 January
2pm - CoLA Southwark Pride 77-56 Loughborough Riders - LIVE STATS / LIVESTREAM
3:30pm - Team Solent Kestrels 85-49 London Lions II - LIVE STATS/LIVE STREAM
7pm - Worcester Wolves 82-35 Cardiff Met Archers II - LIVE STATS
WBBL TROPHY
11am - Brent Bulls 42-98 London Lions - LIVE STATS / LIVE STREAM

6:30pm - Caledonia Gladiators 69-47 Thames Valley Cavaliers - LIVE STATS / LIVE STREAM
Sunday 8 January
WBBL TROPHY
1:30pm - Manchester Met Mystics 68-42 CoLA Southwark Pride - LIVE STATS / LIVE STREAM

6:30pm - Sheffield Hatters 137-72 Ipswich - LIVE STATS / LIVE STREAM
WNBL NATIONAL CUP
1pm - Thames Valley Cavaliers 88-57 City of Birmingham Rockets - LIVE STATS

3pm - Loughborough Riders 42-52 Reading Rockets - LIVE STATS / LIVE STREAM
.
.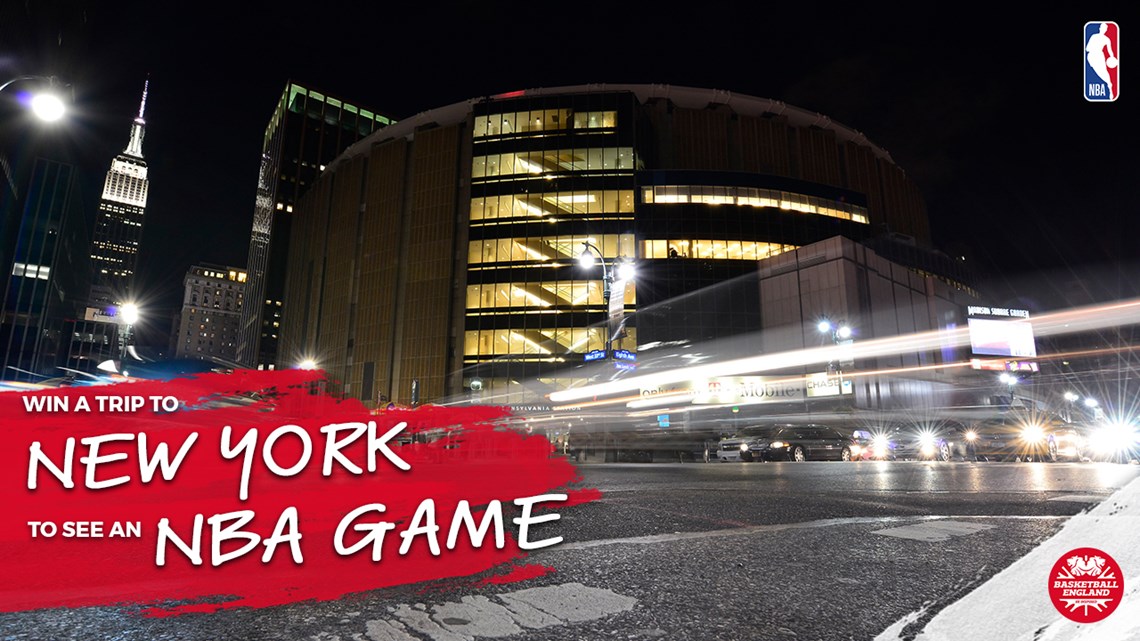 Join Basketball England for free and win a trip to New York City, courtesy of the NBA.
Whether you have a Supporter Account as a fan, follower, enthusiast or advocate, or a Full Account and have paid for a licence to play, coach or officiate in competition, you can enter our prize draw.
Basketball has the power to change lives. Our #GameTime campaign aims to raise awareness of the positive impact that basketball can have on people no matter who they are or where they are from.
.
.
Main image credit - Luke Simcock