Another huge weekend of Division One women's basketball is on the way with the WNBL Live cameras back in action too.
John Hobbs and the team will be at Solent to broadcast the clash between the table-topping Kestrels and the visiting Reading Rockets.
And there are six other games as the race for the play-offs hots up, including a double-header that sees Bristol and Cardiff face off twice in less than 24 hours.
We take a look at all the action below, with links to live stats and live streams at the bottom of the page.
The WNBL Live cameras will be at Solent for this top vs fifth clash that will see the visitors arrive with confidence.
The Rockets' home double-header against Cardiff and London Lions last weekend saw them claim two wins and maximum points. Guard Saioa San Francisco was in hot scoring form against the Lions and Lindsey Cleary's performance against Cardiff won her FocusHoops Team of the Week honours.
However, Solent aren't top for no reason. They have only been bettered twice this season, though they did need overtime to get past bottom team Cardiff last weekend.
Faye Endean's form was the highlight of that narrow win, her near triple-double performance also seeing her in the Team of the Week and she will have a big part to play in this contest.
Second-place Thames Valley Cavaliers (11-2) won't be the only ones watching with interest.
.
Elsewhere this weekend
The capital city clash between London Lions II (5-9) and Brent Bulls (7-5) gets things under way on Saturday. Promoted Brent's early-season form has tapered off slightly but they are still enjoying a winning season so far in D1W. Lions are looking to push themselves away from the danger zone.
Bristol Academy Flyers (2-12) and Cardiff Met Archers II (1-15) will be very familiar with each other by the time the weekend is over. The two bottom teams in the league meet in Bristol on Saturday, then in Cardiff for the reverse fixture on Sunday. Both are desperate for wins.
National Cup winners Thames Valley (11-2) will be looking to stay hard on Solent's heals when they host Ipswich (7-8). The Cavs had a big win over CoLA last weekend and will be favourites, but Ipswich's young side have shown they are not to be under-estimated and go into the game as one of only two teams to have beaten TVC this season.
On Sunday, Worcester Wolves (4-13) host Loughborough Riders (7-9) in a 10th vs eighth battle that the Wolves will feel they can't afford to lose.
CoLA (11-5) v Anglia Ruskin University (10-4) is third vs fourth. A win would see ARU leapfrog their rivals in the play-off places battle but the Londoners go into the game off the back of a confidence-boosting thrashing of Bristol last weekend.
ARU's Nadege Talva is one to watch. Her 30 points and eight rebounds in the win over Worcester last week earned her a place in the Team of the Week.
This weekend's fixtures:
Saturday 18 February
2pm - London Lions II v Brent Bulls - LIVE STATS
3pm - Thames Valley Cavaliers v Ipswich - LIVE STATS
3.30pm - Team Solent Kestrels v Reading Rockets - LIVE STATS/LIVE STREAM
5pm - Bristol Academy Flyers v Cardiff Met Archers II - LIVE STATS
Sunday 9 February
1pm - Cardiff Met Archers II v Bristol Academy Flyers - LIVE STATS
2pm - Worcester Wolves v Loughborough Riders - LIVE STATS
2.15pm - CoLA Southwark Pride v Anglia Ruskin University - LIVE STATS
.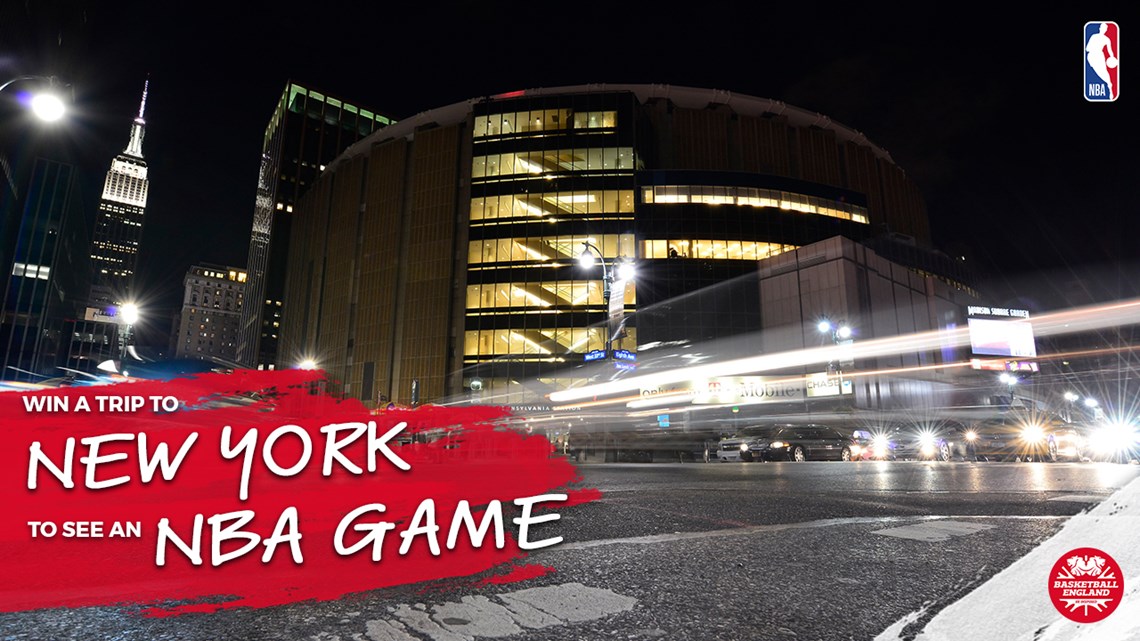 Join Basketball England for free and win a trip to New York City, courtesy of the NBA.
Whether you have a Supporter Account as a fan, follower, enthusiast or advocate, or a Full Account and have paid for a licence to play, coach or officiate in competition, you can enter our prize draw.
Basketball has the power to change lives. Our #GameTime campaign aims to raise awareness of the positive impact that basketball can have on people no matter who they are or where they are from.
.
.