The NBL cameras will be at Loddon Valley for the clash between Reading Rockets and Bradford Dragons – one of eight fixtures to follow this weekend.
The others include a spicy second vs third encounter, as Derby Trailblazers host Worthing Thunder at the Clarence Wiggins Sports Centre, a short trip down the M25 for Hemel Storm for their game against Thames Valley Cavaliers on the Saturday, before Essex Rebels travel westward to them on the Sunday, plus playoff-berth concerns for Team Solent Kestrels, Reading Rockets, Nottingham Hoods and Loughborough Riders. 
In the quest to avoid relegation, London Lions II and Manchester Magic have must win games – and there's a game from Thursday to recap.  
Links to live stats and live streams at the bottom of the page.  
A victory for the Derby Trailblazers on Thursday against local rivals Nottingham Hoods has done their title hopes a world of good; now a mere four points behind Hemel Storm (16-0).  
The Blazers didn't give up much in the game, taking three of the four quarters and making the most of the Hoods' 24 turnovers, converting them into 28 points for the cause.  
Top scorer was Malcolm Smith, who had 26 points, eight rebounds and three assists. Ryan Bruggeman added 23 points and Eric Donaldson, 18. 
Hoods' danger man Josh Guddemi continued his standout form, with a near double-double of 20 points and eight rebounds despite the loss.  
Derby's clean sweep over the Hoods (3-0) in all competitions means part one of the battle for the East Midlands is complete. They face Loughborough Riders in a double-header on the first weekend of April for part two. 
.
Nothing is guaranteed in the NBL1 title race, and a win at home for Derby against Worthing Thunder (15-3) would put them on 30 points each and shift a colossal amount of pressure on the Storm to maintain their 100% record. Any slip up now could prove costly for the league leaders. 
There isn't much to separate these two teams: both have won four of their last five games, both have a 47FG% and both have had on average the least points scored against them in D1.  
Forward Malcolm Smith is having a fantastic season for the Blazers – second in the NBL1 with 23.3 ppg – and he gave an inspired performance over the Plymouth City Patriots in the BBL Trophy to help Derby to their first ever semi-final in the competition.  
Smith and captain Ryan Bruggeman - in the top 10 for overall efficiency (330), second in the league for average assists (8.3) and average steals (2.7) - both made the BBL's All-Star 5 for their Trophy exploits. 
The edge that Worthing have over Derby is victory earlier in the season, when Andre Arissol and Hafeez Abdul scored 21 points each.  
Commonwealth Games gold medallist Orlan Jackman passed the 1000-point milestone in the NBL last weekend and was in the Team of the Week for his performances against Essex and Thames Valley, which seem to be getting better and better as the season wears on.  
He is also the second most efficient player in the league (390), has a near 50 3P% and is averaging 8.9 rebounds per game. Bolstered by a defensive David Moya (3.3 steals per game), effective Ronald Blain (15.3ppg, 343 efficiency) and talisman PG Andre Arissol (12.2ppg), all makes for a fascinating encounter.  
Elsewhere this weekend
Saturday begins with the Hoods seeking a win over Westminster Warriors (2-15) to maintain their place in the playoffs, especially after that mid-week loss to Derby, then Essex Rebels (7-9) host Newcastle University (8-9).  
Both teams are outside the playoffs bracket, but a win for Newcastle – ninth with 16 points – and a loss for the Loughborough Riders (8-10) – eighth with 16 points – against the London Lions II (4-13) could see them transpose places. 
Eleventh-placed Thames Valley Cavaliers (7-10) are not likely to cause an upset when a rampant Hemel darken their door – even if their guards Bode Adeluola and Juan Manning have a 47.7 and 45.2 three-point percentage, respectively. 
Points-wise, nothing separates Team Solent Kestrels (9-8), Reading Rockets (9-8) and the Bradford Dragons (9-9), and wins for any will shake up the playoffs picture.  
The Kestrels will want to win away at Manchester Magic (4-14) to keep their grasp on fourth, even though 13th placed Magic will be fighting tooth and nail for a win to move them out of relegation.  
On Sunday, fifth-placed Rockets will face seventh Dragons and the NBL Live cameras will be there to capture the action, especially focussing on Dragons' superstar Jordan Whelan, who is leading the league with 24.9 ppg.
Hemel close league matters with a home game against the Rebels.  
This weekend's fixtures:
Saturday 11 February 
3pm – Nottingham Hoods vs Westminster Warriors - LIVE STATS 
6:30pm – Essex Rebels vs Newcastle University - LIVE STATS 
6:30pm – Thames Valley Cavaliers vs Hemel Storm - LIVE STATS 
7pm - Loughborough Riders vs London Lions II - LIVE STATS/LIVE STREAM 
7pm – Manchester Magic vs Team Solent Kestrels - LIVE STATS/LIVE STREAM 
7:15pm – Derby Trailblazers vs Worthing Thunder - LIVE STATS 
Sunday 19 February  
4pm – Reading Rockets vs Bradford Dragons - LIVE STATS/LIVE STREAM 
5pm – Hemel Storm vs Essex Rebels - LIVE STATS 
Main image credit - Bradford Dragons
.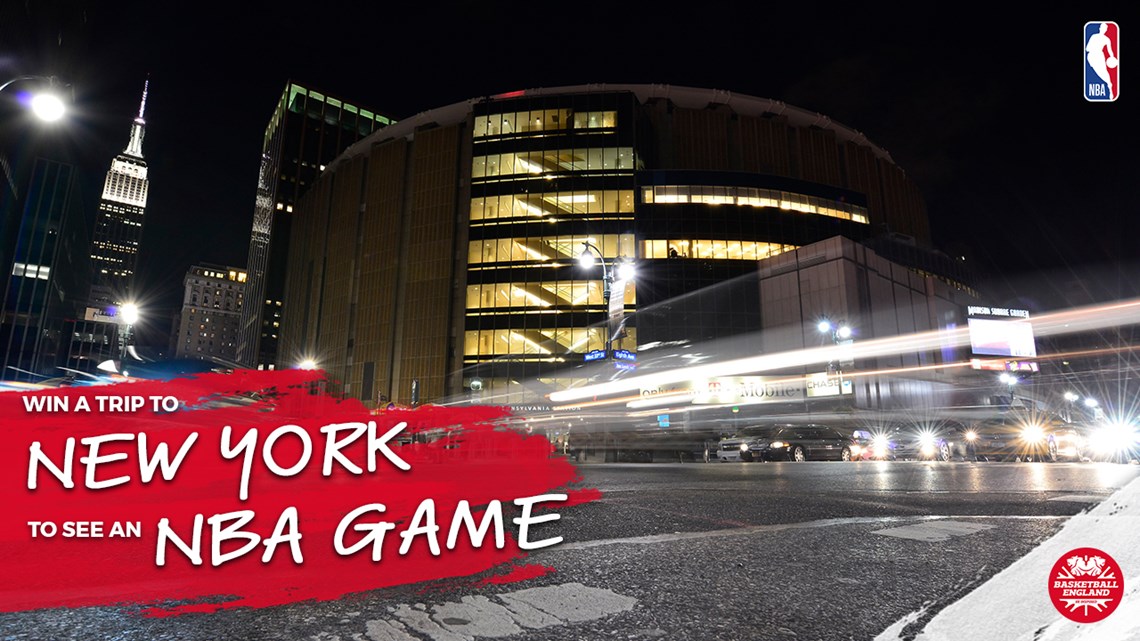 Join Basketball England for free and win a trip to New York City, courtesy of the NBA.
Whether you have a Supporter Account as a fan, follower, enthusiast or advocate, or a Full Account and have paid for a licence to play, coach or officiate in competition, you can enter our prize draw.
Basketball has the power to change lives. Our #GameTime campaign aims to raise awareness of the positive impact that basketball can have on people no matter who they are or where they are from.
.
.