The D1W title race took another swing this weekend, with some key results involving the league's front-runners.
With seven games taking place across the weekend, a third defeat of the season for Thames Valley put a dent in their title charge. Solent remain four points ahead at the top of the pile, with CoLA, ARU, Brent and Reading, plus TVC, all looking for any way to close the gap.
We take a look at all the action below, with links to live stats and live streams at the bottom of the page.
The WNBL Live cameras were present to witness young guard Faye Endean doing her thing as an impressive triple-double was more than enough to down Reading Rockets 66-50.
Endean dropped a game-high 16 points to go with 10 rebounds and 11 assists, putting on a one-woman show that the Rockets couldn't contain.
The hosts also held the Berkshire side to single-digit scoring in both the second (6pts) and fourth quarters (9pts), showing their ability at both end of the court to win their league-best 14th game this season.
Saffie Jarju (15pts, 11reb) played well in support of Endean, with Yassin Belle-Mbaye (10pts, 6reb), Krisztina Velkey-Cleeve (10pts, 6reb, 5ast) and Megan Dorney (10pts, 8reb) all chipping in handy contributions.
American Lindsey Cleary (15pts, 11reb) was the main point of resistance for the visitors, but combined with Jade Blackburn's 10 points off the bench, those two outings provided Reading's only pair of double-digit scorers on the afternoon.
Elsewhere this weekend
The capital city clash between London Lions II (5-10) and Brent Bulls (8-5) went the way of the Bulls, 79-57, pulling the Lions closer to the potential relegation scrap below them.
Bristol Academy Flyers (4-12) did their relegation hopes the power of good by claiming both legs of their back-to-back against Cardiff Met Archers II (1-17).
The Flyers won 72-55 at home on Saturday thanks to a stunning 15 point, 16 rebound effort from Veronica Iweanya, before claiming Sunday's tie in Wales 66-58.
Hannah Wallace (22pts) came to the fore in that second game yesterday, pulling the Flyers level with Worcester on eight points and potentially sealing bottom spot for the Archers.
Ipswich (8-8) threw a spanner in the D1W title race as they beat National Cup winners Thames Valley (11-3) 90-86.
In a back-and-forth clash that involved multiple lead changes, Ipswich were ahead by six more than once in the final quarter before TVC moved in front themselves with 2:56 remaining.
The visitors would regroup once again before sealing the win, with Louisa Gibbins' sensational 23 point, 18 rebound double-double and Saruna Gudza's game-high 31 points eventually downing title-chasing TVC.
On Sunday, Loughborough Riders (8-9) rode a 19 point, eight rebound performance from Alia El Shabrawy to keep themselves in the hunt for a top six spot, beating Worcester Wolves (4-14) 69-48.
The loss slides the Wolves into the division's two potential relegation places due to Bristol currently holding the head-to-head tiebreaker between those sides, adding even more importance to the return leg between the two in Worcester next month.
Defending champs CoLA (12-5) flexed their might to easily see off Anglia Ruskin University (10-5), holding the visitors to just 10 second half points on the way to a 73-41 win.
CoLA's Ana-Isabel Andersson (12pts, 9reb, 7ast) flirted with the triple-double, whilst Ebere Egbirika (12pts) and Chandera Jones-Aryeh (14pts, 8reb) both played well.
ARU standout Nadege Talva was her side's lone bright spot, scoring 14 points as the only player to reach double digits.
This weekend's fixtures:
Saturday 18 February
2pm - London Lions II 57-79 Brent Bulls
3pm - Thames Valley Cavaliers 86-90 Ipswich - LIVE STATS
3.30pm - Team Solent Kestrels 66-50 Reading Rockets - LIVE STATS/LIVE STREAM
5pm - Bristol Academy Flyers 72-55 Cardiff Met Archers II - LIVE STATS
Sunday 9 February
1pm - Cardiff Met Archers II 58-66 Bristol Academy Flyers - LIVE STATS
2pm - Worcester Wolves 48-69 Loughborough Riders - LIVE STATS
2.15pm - CoLA Southwark Pride 73-41 Anglia Ruskin University - LIVE STATS
.
.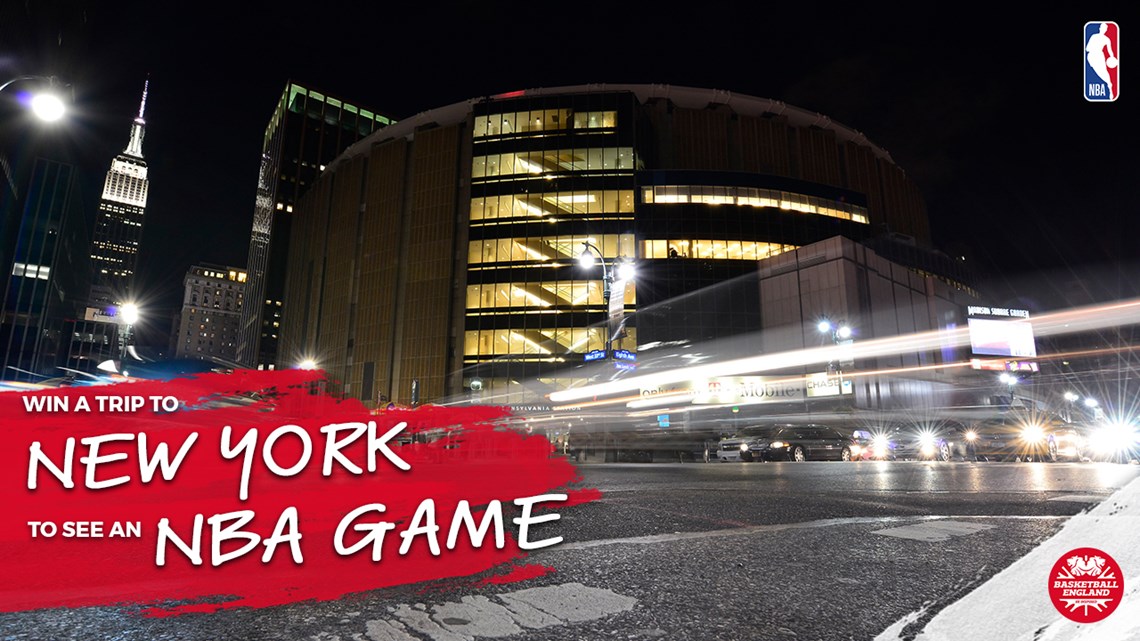 Join Basketball England for free and win a trip to New York City, courtesy of the NBA.
Whether you have a Supporter Account as a fan, follower, enthusiast or advocate, or a Full Account and have paid for a licence to play, coach or officiate in competition, you can enter our prize draw.
Basketball has the power to change lives. Our #GameTime campaign aims to raise awareness of the positive impact that basketball can have on people no matter who they are or where they are from.
.
.
Main image credit - Luke Simcock