.
Despite the dust only just settling on the 2022/23 season, it's already time to look ahead to 2023/24.
Important information has been released relating to next season's NBL, WNBL and Jnr. NBL competitions that teams should be aware of.
Fees
Basketball England can confirm licence and affiliation fees for the 2022/23 season.
Membership of BE is free for all, allowing fans, followers, parents and others to join, while members taking part in licenced activity - such as players, coaches and officials - pay a licence fee.   
There will be a small increase in the cost of some licences and affiliation fees for 2023/24, but Jnr. NBL league fees have been kept at the same level as last season.
For a full list of fees, please click the button below.
Teams should also be aware of the officials fees for the upcoming season across all NBL competitions.
.
.
Registering For 2023/24
The membership portal is currently open to allow clubs to register and enter their teams for the 2023/24 season.
Individual NBL licensing for those involved in the NBL, WNBL and Jnr. NBL has been moved up to 5 June 2023 to allow more time to register than ever before. 
The following team entry fees are applicable for the upcoming season:
| | |
| --- | --- |
| Competition | Cost |
| Division One Men (inc. Cup & Trophy where eligible) | £750 |
| Division Two Men (inc. Cup where eligible)) | £600 |
| Division Three Men (inc. Cup where eligible)) | £520 |
| Division One Women (inc. Cup where eligible) | £420 |
| Division Two Women (inc. Cup where eligible) | £370 |
|   |   |
| Junior NBL – League Entry Premier | £130 |
| Junior NBL – League Entry Conference | £110 |
| Junior NBL – League Entry U12s & Regional Level | £90 |
| Junior National Cup Entry | £40 |
Due to ever-increasing demand across the NBL, late entries (and teams that are entered but not paid for in full), will not be accepted. The deadline for completing all team entries is 5 June 2023.
For anyone that wishes to know the information required for completing an entry before starting the process itself, a document with this information has been provided below.
.
.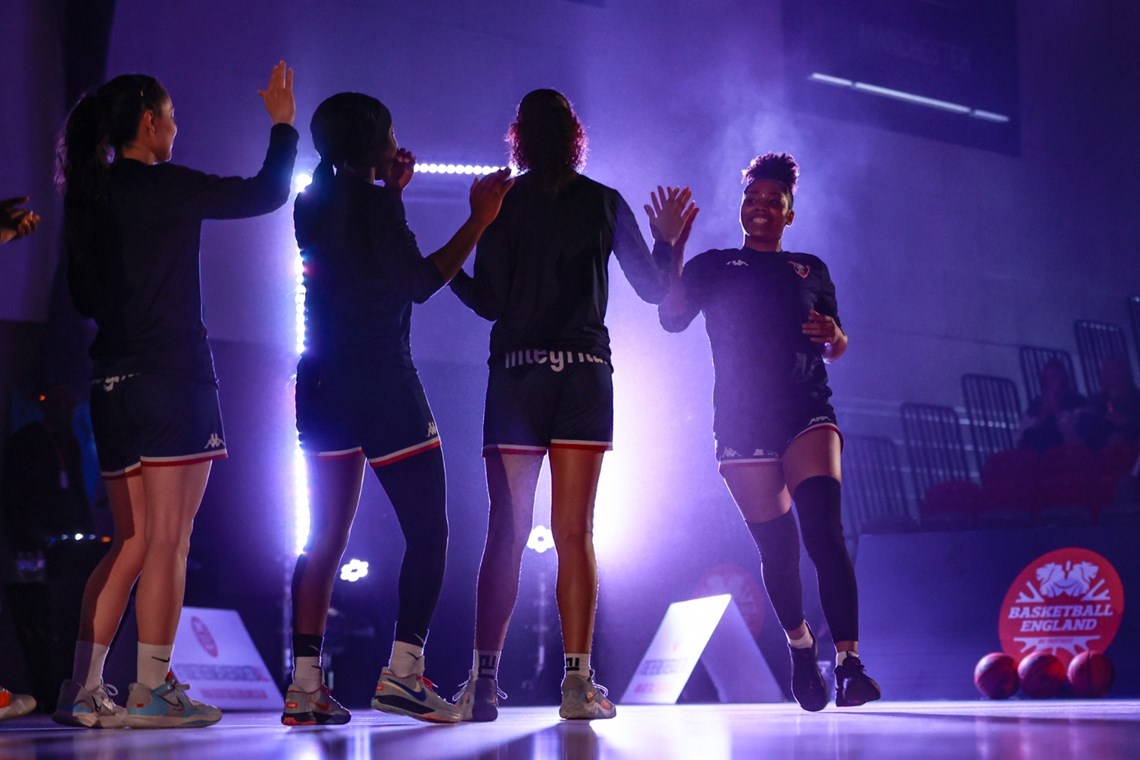 .
NEw Competition Management System
Ahead of the 2023/24 season, BE will be launching a completely new Competition Management System (CMS) for secretaries to use to manage everything needed across an NBL campaign.
From scores, fixtures and results to admin, communication and more, the new CMS will be a one-stop-shop for managing your club going forward.
We'll have a full release on this new system and its functionality once it is ready to go live this summer.
NBL Division 3 Changes
From 2024/25 onwards (two seasons time), a new conference league of forty teams will underpin NBL Division Three.
D3 will be limited to forty teams from 2024/25 onwards, with all D3 teams competing in 2023/24 for a spot in the 2024/25 structure.
The top 36 teams in D3 this coming season (not including teams who achieve promotion to D2) will be joined by four relegated D2 teams to make up 2024/25's D3 field. Once the upcoming regular season is completed, teams will be ranked across the various pools in the same way teams are ranked for playoff purposes, first by win percentage and then by points difference.
The new conference leagues will create a more suitable introduction to NBL basketball than the current D3 tier, with promotion and relegation still taking place between D3 and the conference leagues via promotion playoffs.
More information on this new format will be released in the coming weeks, but this change is something current D3 teams should be aware of.
Rules and Regulations
As always, the NBL rules and regulations have been amended ahead of the new season.
The NBL regulations are reviewed on an annual basis to ensure issues that have arisen during the previous season can be addressed and to ensure that the regulations remain current and applicable.
This can include rule amendments from FIBA, safeguarding, anti-doping guidance or legislation and Home Office updates in terms of a participant's eligibility. Feedback taken from clubs and officials, plus incidents that have occurred throughout the season and the cases heard by the appeals board, are also considered.
Areas for attention ahead of 2023/24 include the continued implementation of the BE Disciplinary Code, U20 fees changing to U21s, a second category of non-national fees, standards changes and more.
For a full list of next season's rules and regulations, click the button below.
There is also a button below that details a summary of changes, highlighting what has changed for the new season compared to 2022/23, as well as two new additional documents relating to announcer guidance plus zone defence.
.
.
.