new outdoor court opens in rotherham  
After a year in the making, Rotherham Council recently opened a new outdoor basketball court with the help of Basketball England. The court was officially opened by Special Olympics Gold Medallist Myles Sanderson and local Councillor Sarah Allen on the 6 April 2019.  
The new court at Clifton Park has been built on the site of old bowling greens that have not been used in several years, rejuvenating the area and creating new sporting opportunities for the local community. This was shown right away when local basketball club Rotherham Hawks delivered a taster coaching session for anyone to get involved in, immediately highlighting what an impact the new court will have.
Councillor Allen said: "Clifton Park is a brilliant asset to our town and these new sports facilities are a welcome addition to what the park already has to offer. The new courts will increase opportunities for people to play more sport and in a safe environment."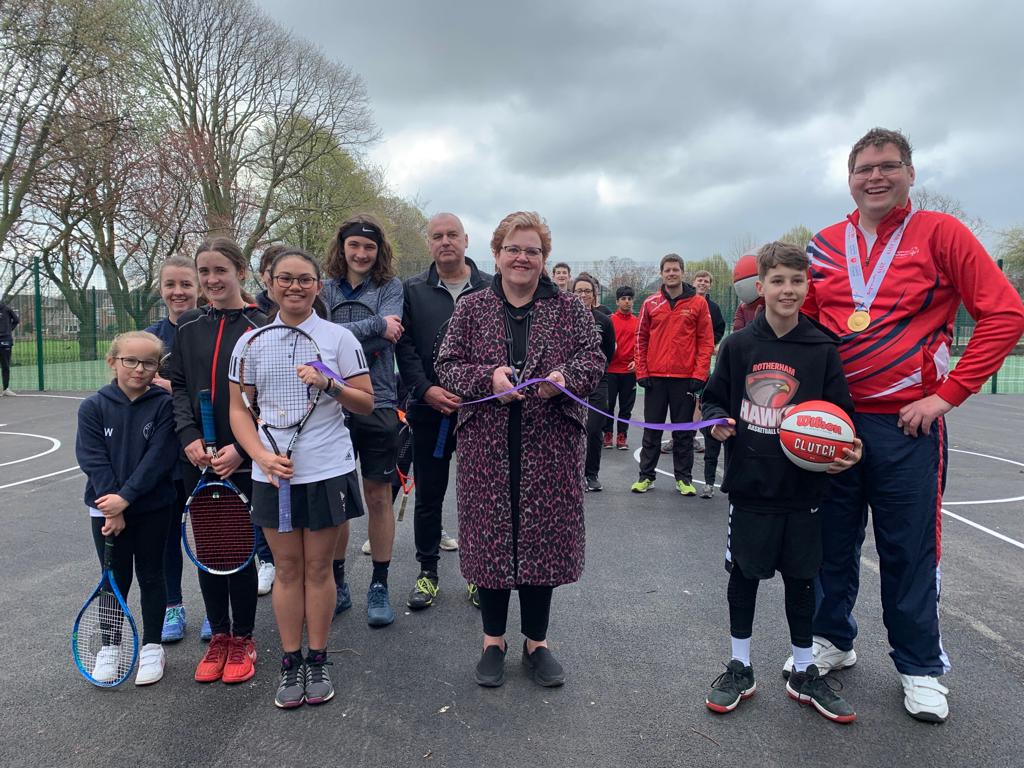 With the local council's plans already in place some months ago, Basketball England's Facility Lead Pete Griffiths was able to become involved in the project more recently and provide some expertise. A small contribution was also made towards the court's line markings.
"It's pleasing that Basketball England can continue to be involved in outdoor projects like the one here at Clifton Park," said Griffiths. "We are always looking for new projects that we can get involved with and we're happy to providing expertise and advice to anyone looking to take on a new project like the one here in Rotherham."
For more information on outdoor court projects, please click here.