Great Britain's U20, U18 and U16 Men and Women will compete in the European Championships in July 2021.   
The 2020 Euros were among a host of sporting events ruled out because of the coronavirus pandemic.  
The GB U18 and 20 Men will take part in their respective Division A competitions, while the U16 Men and all three of the nation's female teams will be in action in Division B in locations across Europe.  
As at previous events, the 2021 GB age-group teams will be supported financially by Basketball England, along with the other home nations of Scotland and Wales, who will also be providing additional financial assistance. All three home nations will provide management and coaching staff for the preparations and the championships.  
That contribution has been acknowledged by the board of the British Basketball Federation, who confirmed that without the support of Basketball England and the other home nations, they would not have been able to enter GB age-group teams and give players the opportunity to play against first-class opposition. 
From grass roots to international competition
Stewart Kellett, CEO of Basketball England, said: "The continuing participation of the GB age group teams in European competition remains an important tool to stimulate the aspiration of young players and coaches to improve, progress through the pathway and represent their country.   
"Seeing the players develop from grass roots basketball and local volunteer support to clubs developing talent alongside the regional talent and academy programmes is something we really value. Recognising this and keeping momentum across the whole pathway is key to our strategy. We are delighted to be able to support the players and team staff in their preparation and competition opportunities in 2021."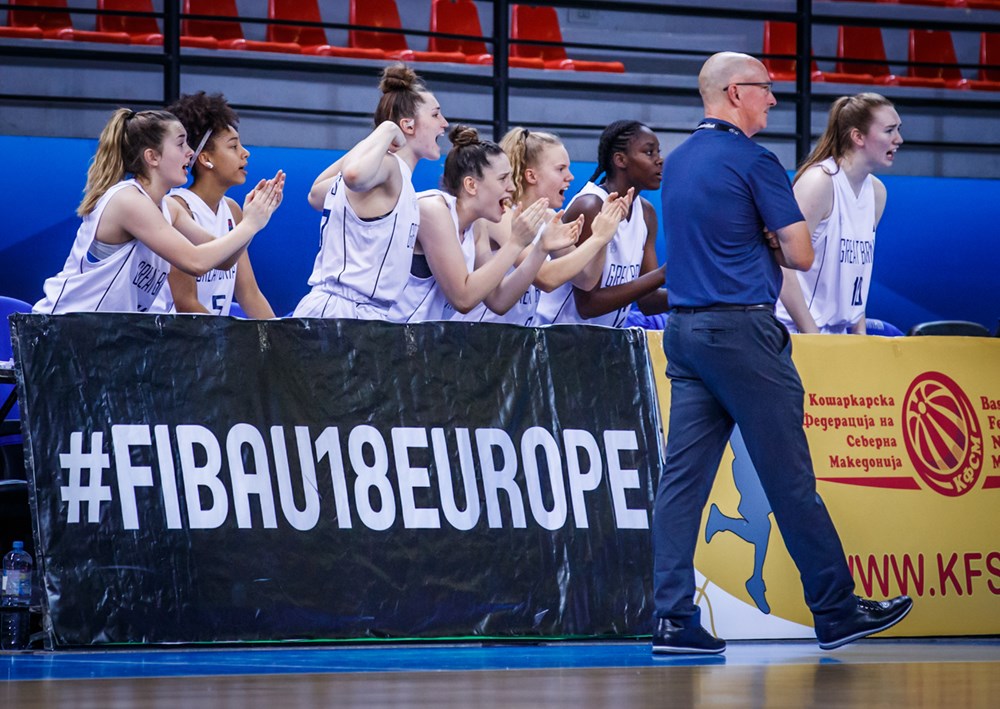 Nicky Shaw, BBF Director, said: "There were some fantastic performances and a great deal of hard work from all concerned during the 2019 championships and we're looking forward to further progress in 2021. Good luck to everyone involved."  
BE's Performance and Technical Manager Steve Bucknall said: "Our last set of European Championship results proved that we definitely belong in Europe's biggest national team events and I'm looking forward to working with the next group of coaches and developing players to improve our standings again."  
Final 2019 placings
U16 boys – 10th (Division B)  
U16 girls – 6th (Division B)  
U18 men – 8th (Division A)  
U18 women – 19th (Division B)
U20 men – 8th (Division A)  
U20 women – 4th (Division B)