Tributes have been paid to popular Liverpool basketball coach and teacher Maroun Mourani following his death aged 55.
Clubmates from Liverpool Basketball Club, where he was a coach, and school colleagues have remembered him as 'passionate, kind, lovely and hilarious'. 
Mr Mourani, who taught at St Edwards College Liverpool in West Derby, passed away this week after being taken to hospital last month. 
A statement from Liverpool Basketball Club read: "We were devastated to learn that our U16s coach Maroun Mourani passed away. 
"Maroun was a larger-than-life character who loved his basketball and will be sadly missed. We'll make sure we remember Maroun and will update on any funeral/memorial arrangements in due course."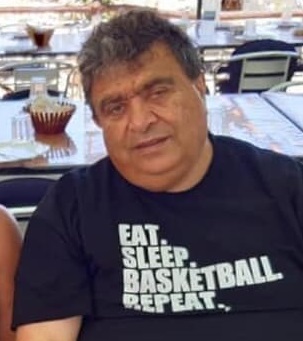 Liverpool's Tommy Walsh added: "What a fantastic supporter he became both of Sefton Stars and Liverpool Basketball Club, he really was passionate about basketball. 
"An honest, genuinely humble person who wanted nothing more than to teach and develop his pupils and enjoy his leisure time." 
St Edwards College Liverpool Principal Stephen Morris said: "The death of Maroun Mourani is a deep grief and sadness to the whole school. 
"Having taught here for 15 years, he has been known by generations of pupils as a deeply caring and committed teacher and regarded by the many staff who have worked alongside him as a respected and admired friend." 
More tributes to Maroun can be found on the Liverpool Basketball Club Facebook page HERE