With both the NBL and WNBL gathering momentum through November, we take a look at some of the top performances from week 4.
There were some incredible efforts in both competitions this past weekend, and the Rebound NBL Team of the Week and the FocusHoops WNBL Team of the Week are pretty stacked.
There can only be one POTW, though, and we picked them using the following criteria:
Efficiency
Stats
Team and opposition strength
Periods of influence in the game
NBL Division One
Travis Charles - Team Solent Kestrels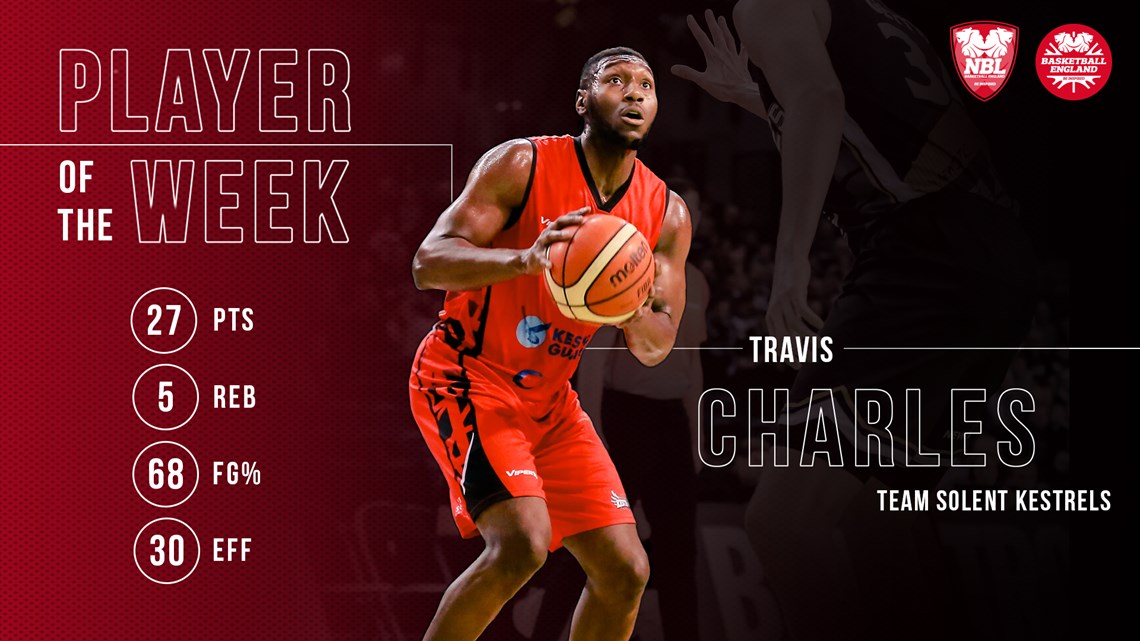 Travis Charles led both teams in scoring as Solent were the run away winners in Saturday's clash with Loughborough. With the Kestrels remaining unbeaten this season in all competitions, Charles is currently second in the league for average points per game with 25.5ppg.
In an era when players seem to favour the three, Travis Charles proves that it can be just as fruitful to live in the paint and is adept as a face up shooter or with his back to the basket, including a great looking hook shot.
The American forward plays a highly efficient game; shot selection and footwork are both strengths, highlighted by his league second best ranking for total efficiency.
"I felt as team we did a good job playing defence , rebounding , and finding the hot hands on offense," said Charles, reflecting on his side's week four performance.
"I am glad I was able to help my team get an important road win."
Solent head coach Matt Guymon added: "Travis has consistently proven he is one of the toughest matchups in the UK, and this week was no different as he impacted the game in a number of ways.
"Credit to our whole squad who played unselfish basketball and were able to get the ball to Travis in his scoring areas throughout the contest."
You can enjoy Charles' highlights below!
WNBL Division One
Harriet Welham - Ipswich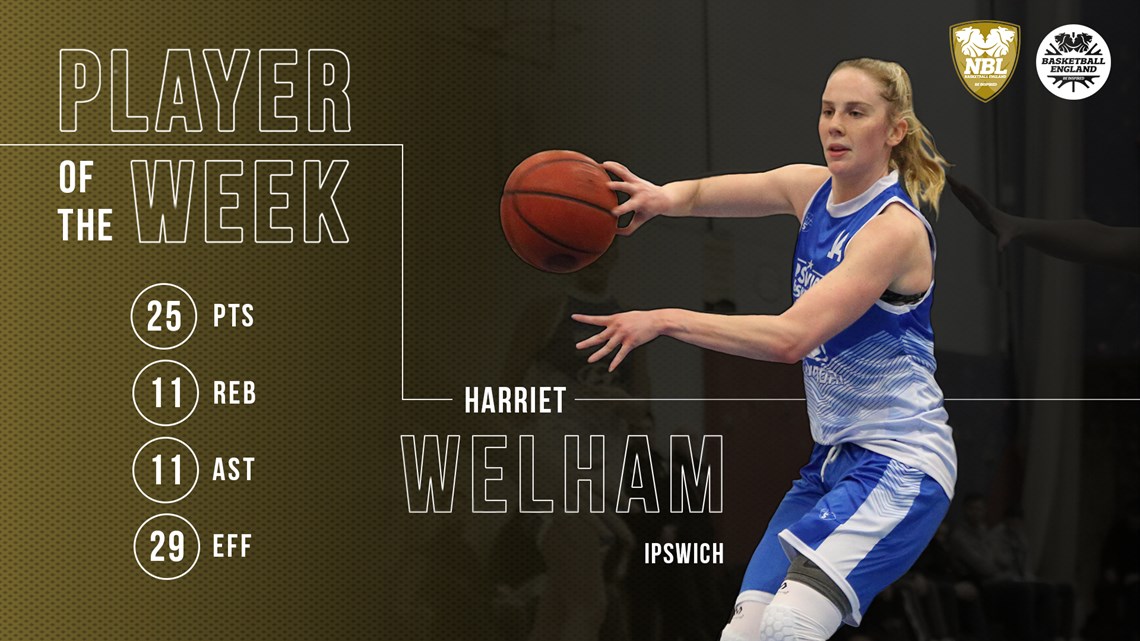 In arguably the biggest matchup of the weekend, Harriet Welham came up with the first triple-double of the WNBL season, a rare feat in the WNBL and FIBA basketball more generally.
Welham scored with great efficiency from inside the arc, and fed the rock for her teammates to the tune of 32 points. Welham did a bit of everything to help Ipswich stay composed and completed the victory on the road against a dangerous NTU team.
It was an all-around excellent performance from the reigning league MVP, demonstrating the many ways in which she can impose her will on a game.
"This was an important win for us," confessed Welham.
"It was great to have so many players step up. Esther was exceptional as usual, but Cameron Taylor-Willis and Becky Harwood-Bellis were just as vital to this win as anyone.
"It's a total team effort."
Ipswich head coach Nick Drane added: "Harriet is getting better! She's a more rounded all round player, a better rebounder, passer and defender than in previous seasons - she's gone from an incredible scorer to an incredible player!"
You can enjoy her Player of the Week performance below!