After a lengthy off-season, NBL Division One is set to get under way this weekend.
A premature end to the 2019/20 campaign saw Team Solent Kestrels crowned champions. 
The teams have been preparing for the new season by taking part in the group stage games of the inaugural L Lynch Trophy. 
We've got a run-down of all 14 teams and their rosters, plus a look ahead to this weekend's opening fixtures. 
Team Solent Kestrels 
After dominating a year ago to win a league and cup double, Solent also took on the best in country in the BBL Trophy, eventually losing out to Newcastle in a thrilling final.  
The Kestrels haven't rested on that success, however. Major contributors from last season have returned in the shape of forward Travis Charles and guard Ian Smith, whilst Charnwood product Andre Arissol has returned to the country following a four-year stint in the US college system. 
Ex-BBL and Team England star Orlan Jackman has jumped over from Essex/Oaklands and is sure to be a worthy addition to a team that went unbeaten in the NBL last season.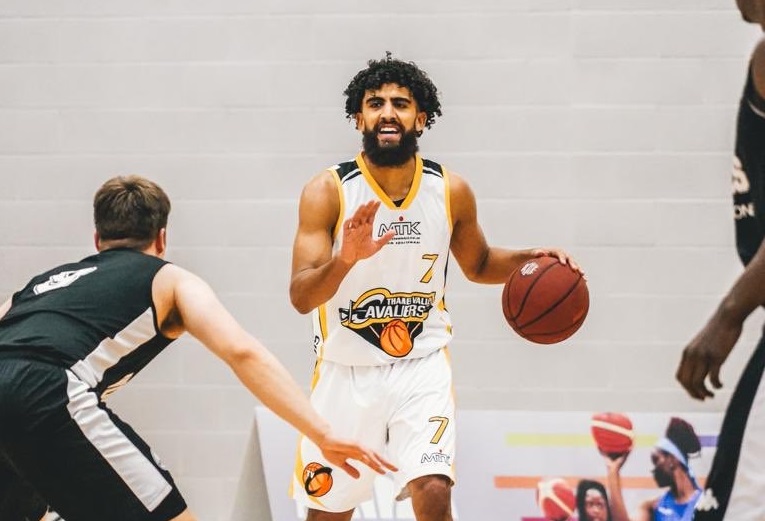 Thames Valley Cavaliers 
Winning 18 games a year ago meant that TVC still finished a distant second behind leaders Solent, but the Cavs will no doubt keep pushing an elusive first league title in 2020/21. 
The ever impressive Martelle McLemore has moved back to the BBL after a four-year stint for Robert Banks' side and he will be a big loss after averaging north of 20 points and five boards the last two years. 
Glass-cleaning machine Hakeen Sylla and American forward Taylor Johnson both remain however, as does former Team Northumbria guard Blayne Freckleton who returns to the Cavs for a second season. 
There will also a familiar face for the 27-year-old guard in the shape of Lewis Champion, who left BBL side Bristol after two seasons and played with Freckleton previously in the North East. 
Derby Trailblazers 
The return of talented forward combo Malcolm Smith and Ollie Stanley, plus exciting prospects Charlie Brown and Blake Bowman, should allow Derby to enjoy another solid campaign in D1M this season. 
Former youth player Joshua Guddemi has returned to the club after an eight-year absence following stints in the NCAA, Germany and Italy. Rema Lascelles also comes back to the club after spells in Germany and the BBL, whilst 6'5" American wing Jacob Conway out of Georgetown College should serve as the team's primary import. 
Head coach Matt Shaw said: "It will be great to get back on the court. We have an exciting roster this season, with a lot of familiar faces returning from last season or years gone by."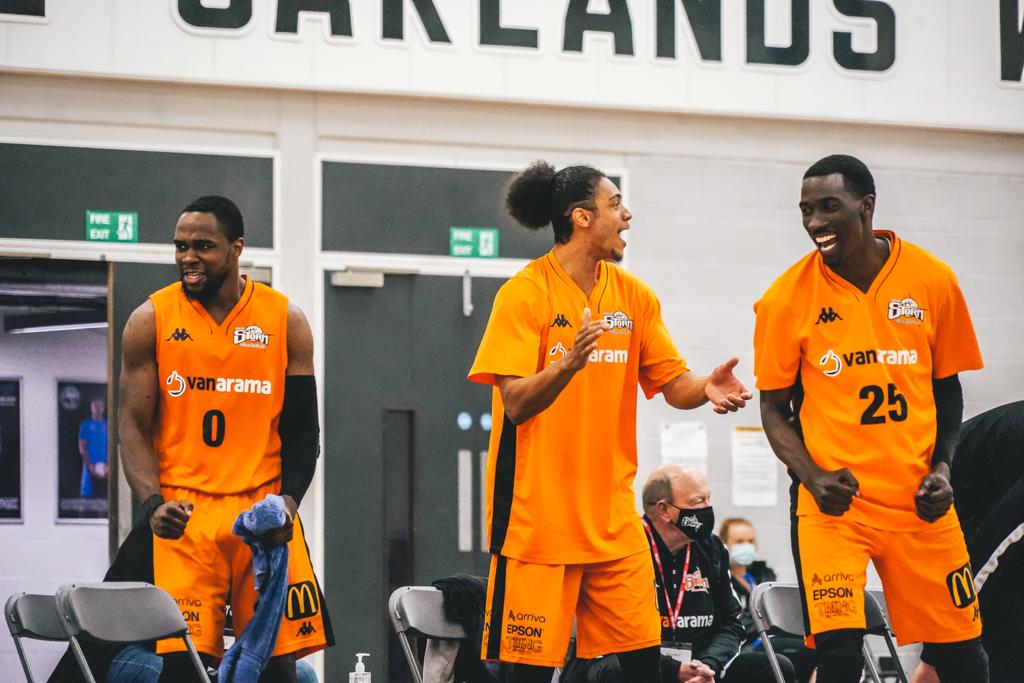 Hemel Storm
After a solid campaign in 2019/20 saw the Storm claim a top-four spot, Hemel will once again look to lean on a core of players who return for another year. 
Guard Bode Adeluola will line up for his ninth season with the club and American duo Greg Poleon and Mike Williams both return for a second campaign. Former Solent man Tayo Oyefusi should prove to be a solid pick-up from the Kestrels as well. 
Going 1-4 in the team's last five games before the impromptu end to season will no doubt have left coach Drew Spinks itching to get his side back into NBL action after a long off-season. 
Worthing Thunder 
With a full season of development and D1 basketball under his belt, young starlet Cameron Hildreth is sure to be a real x-factor player in his final season before moving over to NCAA powerhouse Wake Forest. 
Former Loughborough Rider Max Richardson returns to the country after two years with Norwegian first division side Kongsberg and is an exciting forward who is sure to form a dangerous one-two combo with Hildreth. 
Alongside the two young stars, returners Tom Ward, Zaire Taylor and Ishmael Fontaine should all be heavily utilised, as will Essex Leopards and MK Lions big man Howard Crawford, who last played on these shores in 2014. 
Loughborough Riders
Former NBL Coach of the Year Mark Jarram will have a very different roster at his disposal in 2020/21 after seven players left the programme, including Reis Pinnock, Alex Roberts, Pierce Maslen and Jordan Santiago. 
There are reinforcements for the Midlands side however, with Justin Hedley (Oberhaching Tropics, GER), Conroy Hayden (Gillette College, USA), Chester Morrell and Jonathan Fakile (Canterbury Crusaders), plus Joe Bielak (Sheridan College, USA) all joining the team. 
Harrison Gamble and Jonas Dieterich highlight five returners for the Riders. 
Head coach Mark Jarram said: "A very different year for us, with so many new players and limited returners. We have a different type of challenge and look forward to resetting everything.  
"We have a nice mix, and we are excited to try and pursue our potential throughout the year.  
"The league is extremely talented this season and we look forward to competing, but also for all these players to develop on their journeys." 

Click here or on the image above to take advantage of this great offer
Reading Rockets 
After dropping the opening game of 2019/20 to eventually relegated Westminster, Reading ripped off six straight wins as potential contenders for the D1 title. The Rockets would eventually settle for seventh and will look for an improvement this year.
Talented guard Nick Richards departs, replaced by exciting prospect O'Showen Williams from Appalachian State and returning Spaniard Pau Mayor Martin. Former Loughborough man Reis Pinnock should also prove to be a great addition to the Rockets' back-court. 
Thirty-five-year-old wing Sam Toluwase is sure to provide valuable experience as Canadian forward Lewis Diankulu, Leome Francis and former Essex/Oaklands man Chuck Duru will be left to do the heavy lifting as the club's most senior forwards. 
The Rockets also have other options in the front court however, with 17-year-old academy product Kivuvu Live and 18-year-old Lithuanian centre Jacob Cirtautas both set to feature. 
Guard Ben Dixon said: "I am excited to be back for a second season and we really can't wait to get going after such a long time away from the court.  
"We've had some tough pre-season games but that's exactly what we wanted to get back to it, we are all really looking forward to competing in the league." 
Bradford Dragons 
Securing what would have been the eighth and final playoff spot a year ago had the post-season taken place, Bradford will hope that keeping the core of their roster together will help with a push up the standings in 2020/21. 
Mainstays Rihards Sulcs (12th season), Ricky Fetske (seventh season) and Jermayne Laing (eighth season) all return, with former Liverpool duo Tyme Regent-Bascombe and Uche Umekwe both coming over to the Dragons. 
Latvian guard Edvarts Gutmanis will be hoping to also make an impact after moving up from Bradford University. 
Forward Clayfell Harris: "I think that it's safe to say that as a team we are excited to get the season under way. With the experience we have and the three talented guys we've just added, we have the potential to make a big push this season.  
"It's definitely a weird time in terms of Covid and the uncertainty of everything around it, but for us, we just love being around each other as a group and playing basketball.  
"So, once we step on court, whether it be in practice or in a game, we just lock in and focus on winning and getting better as a group."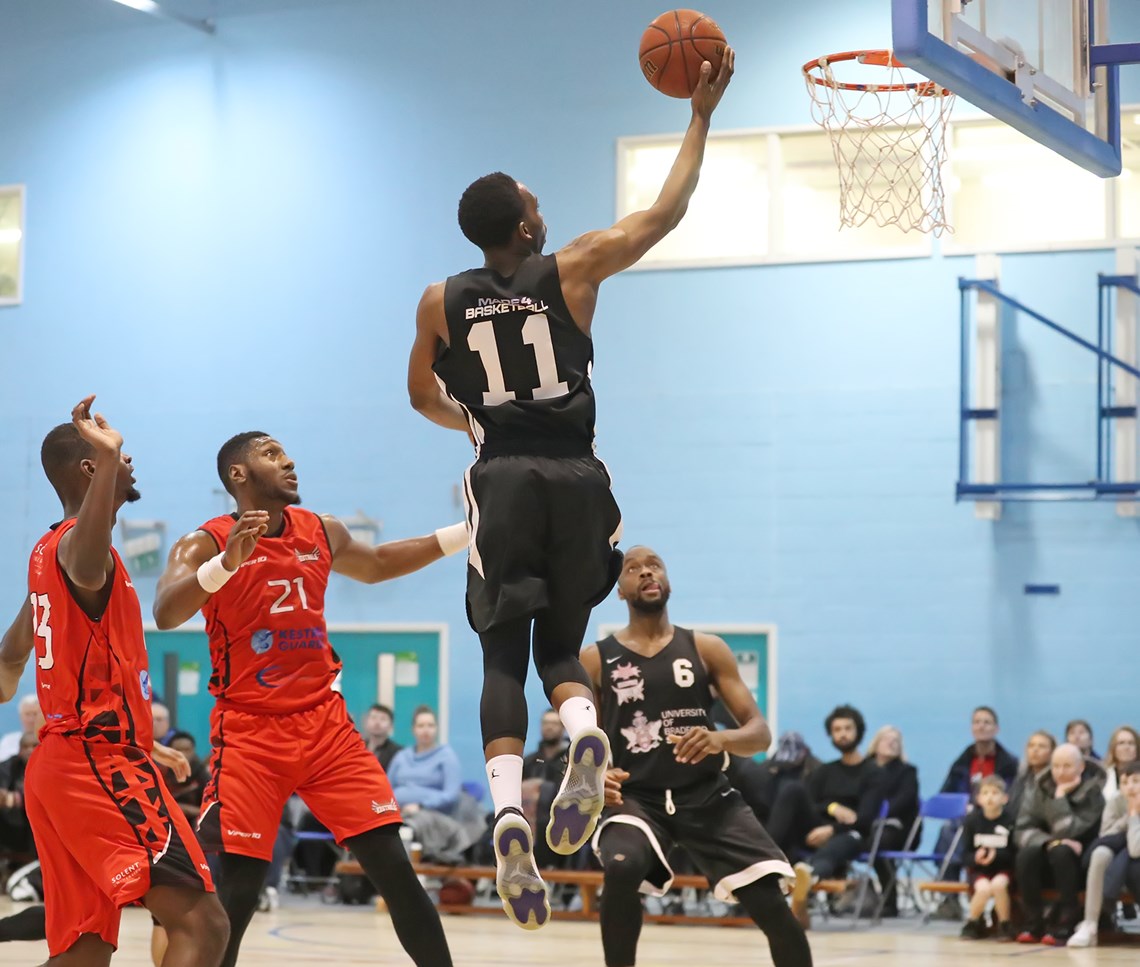 Leicester Warriors 
D1 mainstays Leicester finished ninth last year behind the exploits of American guard TJ Henderson, who averaged 26.8ppg throughout a thoroughly impressive campaign. 
Leon Henry looks to be the man to have taken over from Henderson this season, making his Warriors return after five years. Veteran guards Martyn Gayle and Carl Pearson form a backcourt trio that should pose teams problem. 
Spanish duo Lamin Willan and Elhji Toure Jabby are back for more, whilst former Charnwood products Pak Chingombe and Ellis Haggith also return to the mix. 
Nottingham Hoods 
An 0-5 start to 2019/20 painted a bleak picture for the Hoods, but the Midlands side rallied to eventually finish 10th by season's end. Behind new coach Ben Stanley, Nottingham will be hoping for a better start this time around and have several familiar faces to call upon.  
Former Derby Trailblazer Matt Ward-Hibbert returns for his second season, whilst Kieran Wright, Victor Olarerin, Matt Parker and talented scorer Delaney Powell will also suit up for the Hoods once again. 
Centre Laurits Juffer, 6'7" is an interesting addition to the squad, with the Finnish forward recently playing in Scotland for the University of Edinburgh.  
Oaklands Wolves 
Evan Walshe moved on to BBL outfit Surrey Scorchers just ahead of the season proper but Wolves, previously the Essex & Herts Leopards, will hope returnee Obi Egbunike can kickstart their first season in D1.
Like Walshe before his late switch to the top flight, Egbunike comes back to the Oaklands programme after a spell away, this time in Italy for Gualdo and Orvieto. 
American guard Jordan Santiago moves over to the club after spending last season at Loughborough, whilst experienced guard Jerrel Layne is a holdover from Essex, enjoying 10.5ppg and 5.5rpg for the Leopards last term. 
Toby Gastaldi-Davies remains one to watch after impressing in the EABL, the 18-year-old guard should continue his development with more D1M minutes this year. 
Coach Thomas Baker is excited to be back on the floor in Division One action, saying: "The L Lynch trophy provided a great return to basketball and I am looking forward to starting the league campaign this weekend against Hoods.
"It's seems fitting that they are our first opponents seeing as our last league game as Leopards was against Hoods also. The guys are raring to go and I am excited to step on the floor with them once again."
American guard Jordan Santiago is the only member of the Wolves roster not a current member of Oaklands Academy or a former Oaklands/Leopards player, and after joining from Division One rivals Loughborough in the summer he is looking forward to making his league debut for his new club:
"I'm excited for this weekends game." he said. "We have been battled tested during the Lynch Tournament and believe we are in a good place mentally .
"I am convinced that if we show up ready to play 40 minutes of our brand of basketball, the results will be in our favour. With that being said, the team and I are really just grateful to be able to lace up the kicks another day."
BA London Lions 
After narrowly avoiding relegation a year ago, Barking will be hoping for a much more competitive campaign this time around. 
The return of talented youngsters Veron Eze and Flynn Boardman should help in that regard, though centre prospect Theo Hughes plus guards Chris Feeney and Louis Norton have now moved on.  
Abi Adedo, Jase Harrison, Shaun Samson and Louie Tucker have all joined the programme and should provide an exciting injection of energy to BA's roster. 
Head coach James Vear said: "I'm excited by our new group of players this season. It's been a strange start to pre-season, but I think our guys are just itching to get back playing games. 
"The league will be very competitive this year which will be great for our players development over the season." 


Essex Rebels 
Dropping just two games on their way to winning D2M South a year ago, Essex will look to handle the step up to the top flight and remain competitive in 2020/21. 
Former Hemel Storm due Sam Newman and Lee Hodges should both bring valuable experience to the Rebels' roster, with the 7'0" Hodges in particular a veteran at this level. 
Brothers Ben and Rory Winter will also link up after coming through the Copleston programme, with the latter impressing as part of the Essex promotion push a year ago. 
Cain van Heyningen is an intriguing addition to the Rebels roster after the 6'8" forward spent a productive three seasons at Metropolitan State University of Denver. The Dutchman has so far averaged 11ppg and 8rpg in the L Lynch Trophy. 
Team Newcastle University 
The other new side in D1M this year are Team Newcastle University following their success in D2M North. 
Last seen in the top division in 2018/19, Newcastle were relegated with a 7-19 record that year but bounced back at the first time of asking.  
Forward Emmanuel Kabengele, 24, could be the key man for the Knights, returning for his second year after stints with Sunderland, Northumbria and Myerscough. The former Manchester Magic junior had a team-high 28 points in their recent L Lynch Trophy game against Bradford. 
Exciting local player Themba Yabantu should also feature heavily, with the young point guard moving to the D1M side in 2019/20 following two years with Newcastle Eagles and Gateshead College in the ABL. 
This weekend's fixtures
Saturday 31 October 
5:45pm: Oaklands Wolves v Nottingham Hoods - LIVE STATS 
6:00pm: Team Solent Kestrels v Essex Rebels - LIVE STATS 
7:15pm: Derby Trailblazers v Worthing Thunder - LIVE STATS