A couple of postponements ahead of week three leave two games taking place over the weekend as four teams do battle hoping to end the month with a win.
Two unbeaten sides lock horns on the South coast as Ipswich take on Solent, whilst Nottingham Trent University kick their season off by welcoming BA London Lions II.
Here's a run down of Saturday's fixtures.
Team Solent Kestrels (1-0) v Ipswich (1-0)
Both sides got their season's up and running with road wins in week two, with Ipswich comfortably taking the points in Barking and Solent grinding out a W in Bristol.
Esther Little's 21 points, 22 rebounds, six assists, three steals, three blocks, 42 efficiency performance earned her Player of the Week honours, and alongside reigning MVP Harriet Welham (37 points, 10 rebounds, three assists, 33 efficiency), the duo stole the show for the champions in week two to make the WNBL1 FocusHoops Team of the Week. The Kestrels will be well aware of their threat going into this one.

Solent did have their own Team of the Week star in WNBL debutant Faye Endean (17 points, five rebounds, four assists, four steals, 18 efficiency) and will be hoping its a sign of things to come. What better test than against the reigning champions to see if you can mix it with the best?
Chiara Di Stefano (14 points) and Erica Meyer (13 points, eight rebounds) also impressed in week two, though much sterner opposition awaits here.

Click here or on the image above to take advantage of this great offer
Ipswich head coach Nick Drane said: "Solent is notoriously one of the toughest places to go and get a win, they are always well organised, talented and physical. We expect them to be there or thereabouts at the end of the season.
For us, so early in the season, it's very early to know what's riding on any game - but you have to feel that this is likely to be one of the toughest games of the season."
Solent head coach CJ Lee: "Having played just one game this year, we're still finding our way as a team. We have a new, largely untested roster, but we also have a good balance of youth and experience.
We know Ipswich will a tough opponent, with a core that have been together for some time and are in a great rut hum. Stopping their transition game will be key, and we expect Coach Drane to be well prepared.
Any team lead by a 30-40pt scorer like Harriet Welham will be tough to beat, but we're ready to take on the best this league has to offer."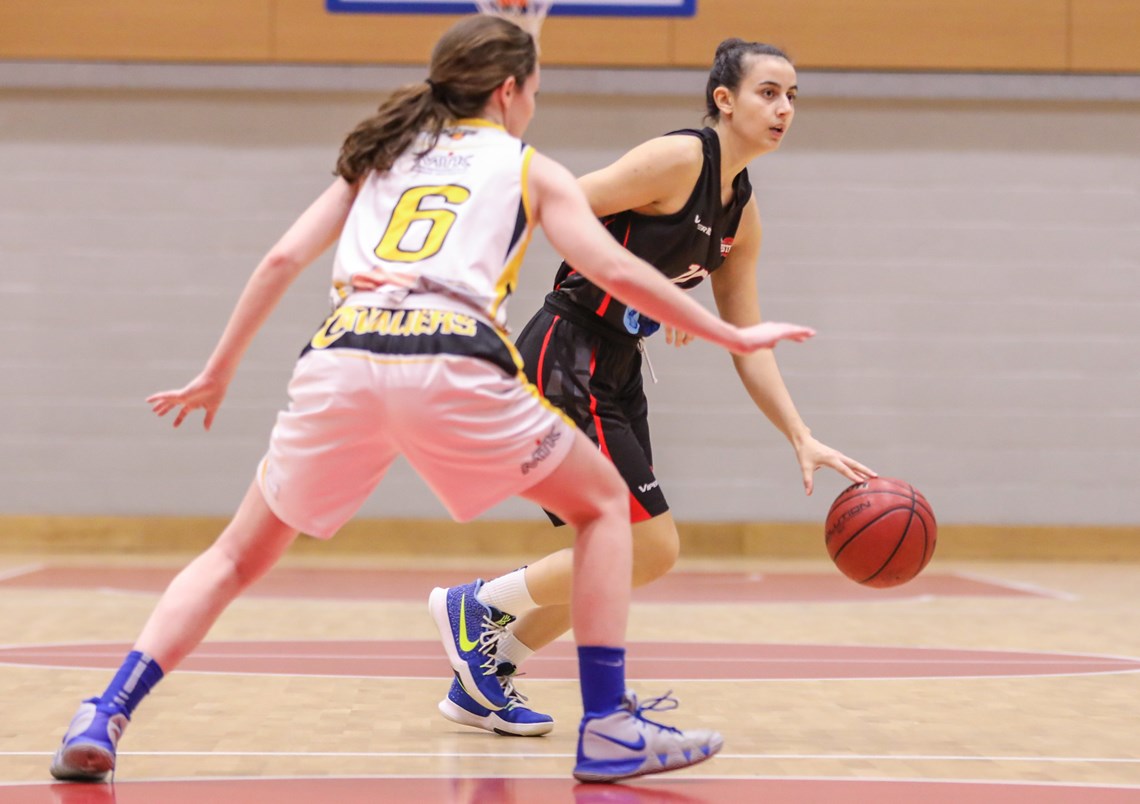 Nottingham Trent University (0-0) v BA London Lions II (0-1)
The other match-up this weekend sees Barking face Nottingham as the Lions look for a positive reaction following their opening defeat to Ipswich. NTU on the other hand are aiming to get their season off to the best possible start as Coach Waghorn can finally unleash her side after a couple of postponed fixtures.
It was a steep learning curve for a young Barking side who were unfortunate to face the champions in the season opener, though Leia Edwards (11 points, eight rebounds) and Jadzea Quinn (10 points) did get into double figures in the scoring charts.
Nottingham Head Coach Louise Waghorn said: "With the first two games of our season postponed it has given us a bit longer to prepare and we are now very excited to get the season started and play some competitive matches. With the long lay off, the players are ready to put their hard work into action."
Barking Head Coach Tope Balogun said: "It was great to be back on the floor against a good Ipswich team in week two. It presented us with some great challenges to get better and ready for our game against NTU. I'm really excited for another opportunity to get better."