Just three areas remain as we continue our announcements on regional winners for the 2020 Basketball England Volunteer Awards. We tick off another with the South East today, and some very worthy winners across our 13 categories.
The annual volunteer awards programme sees nominations gathered from the public across the 10 English regions, with winners selected in partnership with the Regional Management Committee Chairs. 
Commenting on the achievements of the winners, South East Regional Chair, Cristina Stanciuca said:  "Congratulations to all the winners across the South East, we are proud to have you and thank you for all you do for the sport in the region." 
 
Amongst the winners are Freddie Winton (Children's Coach of the Year) who fills his week coaching in various primary and secondary schools across West Sussex for Sussex Storm's Foundation. The sessions are a variety of before school, after school and curriculum time and get young people into basketball via the grassroots. During half terms and holidays he coaches at camps making sure young players are in a positive and fun environment, and is also involved in the Storm's Jnr. NBL set up to boot.
Also recognised is Bence Szilvagyi (Young Official of the Year) who has refereed for several years and is now a L2 official doing games across Sussex for several National and Local League clubs. Committed to officiating and always fair and honest no matter who he is officiating, Bence listens to feedback and wants to improve. He is professional in his appearance and looks a confident young official no matter how difficult the game. 
The full list of winners is as follows: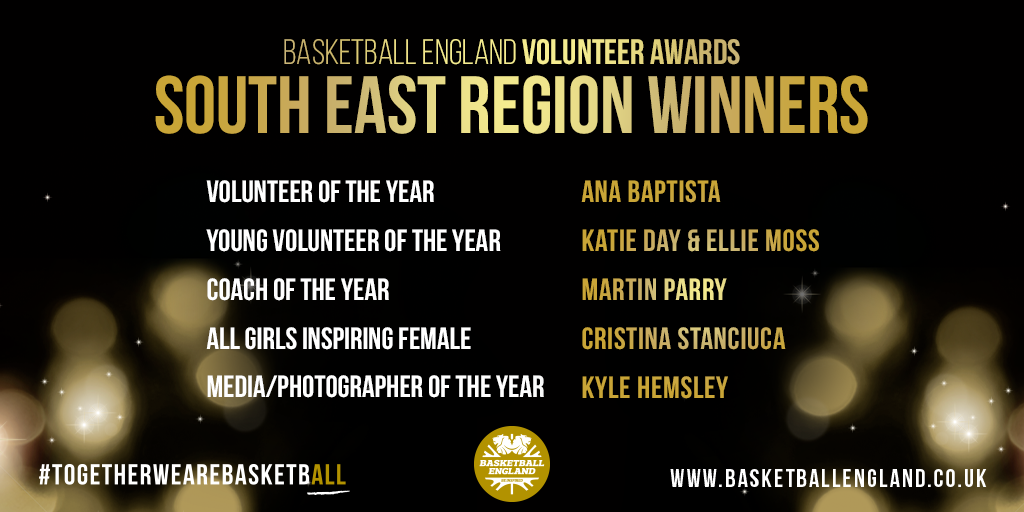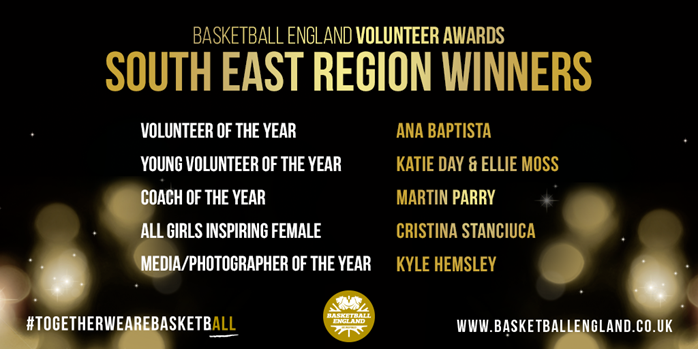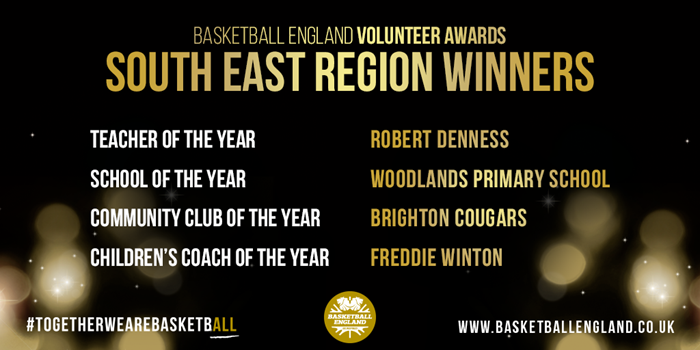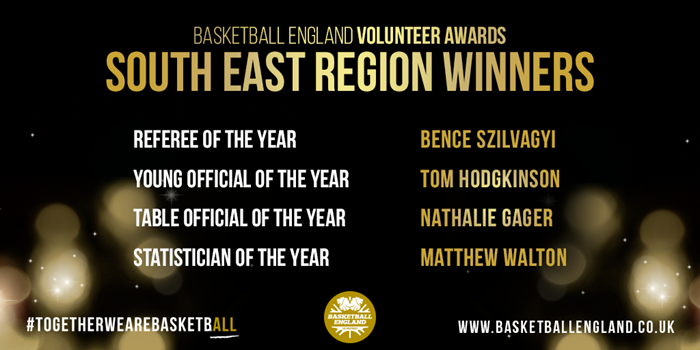 "Congratulations to all of our winners in the South East!" said David Butler, Delivery Director for Basketball England. "To hear about the wonderful stories and developments of basketball regionally is refreshing and the volunteer awards is a great opportunity for us to celebrate just a few of the great individuals within regions such as the South East" 
All the regional winners across the 13 award categories will be reviewed by a panel, with a total of three nominees per category then being shortlisted to be considered for National Awards.  Due to the current situation across the country, Basketball England will not be hosting a traditional awards dinner in 2020, but national winners will still be selected. News on how these winners will be announced will be made in the coming weeks.
Regional award winners are being announced daily and just two now remain, with the South West next up tomorrow.