* This article was first published on 14 October. It has been amended to provide further guidance and clarity regarding 'taking a knee'. 
Basketball England will respect the right f
or individuals to '
t
ake a 
k
nee' ahead of
 s
enior 
NBL 
f
ixtures
 in the 2020/21 season 
to oppose 
racial inequality and injustice
.
Officials will implement this for anyone who wishes to take part. 
Players, coaches, staff and officials will be able to participate - should they chose to - just prior to tip-offs. 
This comes in the wake of worldwide anti-racism protests this year and support for the Black Lives Matter movement. 
BE is determined to oppose racism within basketball's diverse community and recognises there are many ways to so. 
The organisation is encouraging clubs and teams to facilitate conversations about opposing racism and other forms of discrimination in line with our Code of Ethics and Conduct and encourages activism in ways members feel comfortable. 
#TogetherWeAreBasketbALL is our message to support our Code of Ethics and Conduct including, the opposition of racism and all forms of discrimination.  
.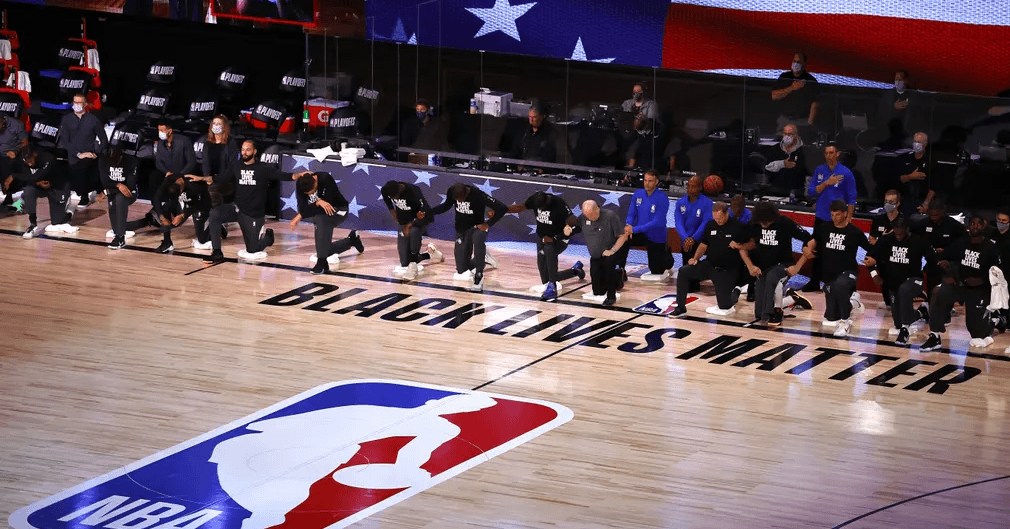 Advice around 'taking a knee'
It is the choice of an individual if they wish to 

'

t

ake 

a

 kne

e

'

 

H

aving assessed the views of their players, clubs should try to mutually agree a

n

 approach before each match

 and arrive at games prepared, 

having already made decisions about team or individual participation

 

We recognise that 

juniors

 

sometimes

 compet

e

 in 

s

enior competit

i

on. 

We understand this could be a difficult subject for some 

young people 

to understand. No child should feel pressured into taking part or not taking part

 

and the child's per

spective

 should be respected

. 

Children's safety and welfare is paramount

 

Match officials should be briefed to facilitate any variation of request(s) and clubs via their coaches should communicate the approach at the pre-match briefing

 

Be mindful of what is shared on social media and do not make assumptions about

 individual

'

s

 choices

. 

B

e aware that some may choose not to participate as an act of neutrality, 

or other personal or physical reasons

 
What if children want to take part at a junior fixture? 
'Taking a knee' is a silent protest, and we support children's rights to have their own opinions. The decision about participation of individuals, or teams should be explored locally by clubs in consultation with children and parents.  
Factors to bear in mind are whether or not a child understands the purpose of the gesture and if they have a safe environment in which to express themselves. Children's views may differ from parents and staff, and we are in support of decisions about participation being made locally about team involvement.  
Officials should be informed if junior teams wish to participate at a pre-game briefings.  
Some clubs have chosen their own approach for tackling discrimination, for example Solent Kestrels are using the phrase 'United not Divided'. They are raising awareness of broader issues, as well as racism, in ways they feel are appropriate, for each age group.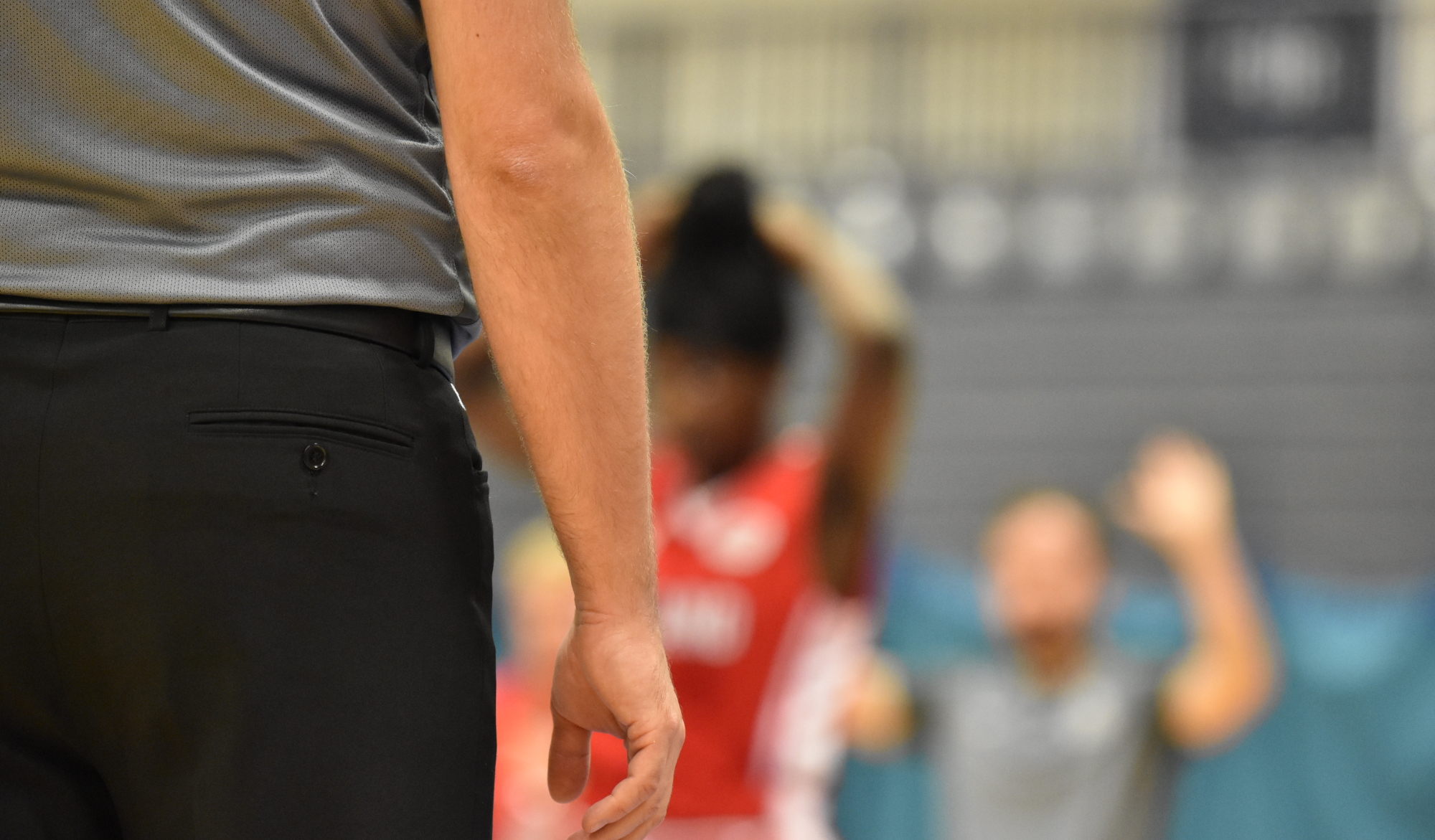 Promoting discussion
Basketball England CEO Stewart Kellett said: "We have been having ongoing discussions with members of our basketball community about how we can facilitate more awareness and education on issues around equality, anti-racism and anti-discrimination and make our game fairer and more representative of our playing base. 
"We are determined to promote discussion within our game and have already made some adjustments and taken advice from within the game and from equality and anti-racism experts.
"There is more work to do and, with the support of our members, we are certain we can make significant improvements. 
"We intend to use our #TogetherWeAreBasketbALL hashtag to stand for equality and inclusivity when opposing racism, and also with Pride and other social justice issues within our society." 
The origins of 'taking a knee' 
This year athletes across the world in a variety of sports have taken a knee before the start of the first whistle as part of a silent protest against racial inequality and injustice. 
Kneeling has, historically, been a way to show solidarity in support of human rights amid political turmoil. 
The action can be dated back to the civil rights movement in the United States, where the likes of Martin Luther King Jr and other activists kneeled after protesters were arrested during a march to the Dallas County Alabama courthouse on February 1, 1965. 
The death of George Floyd, a black man who was killed by a police officer in Minnesota in May 2020, sparked worldwide outrage and prolonged protests. 
Protests against racism and police brutality have made their way into the sports world, with many athletes showing their solidarity with the Black Lives Matter movement and opposing racism and discrimination.  
BE will review the implementation of 'taking a knee' for the NBL at Christmas, consulting with members.  
The BLM movement
BE will also make available #BlackLivesMatter wristbands and t-shirts as a continuation of the #TogetherWeAreBasketbALL campaign which started with an Instagram collaboration in the summer. 
These will be available to buy individually and in bundles via the BE shop with 100% of the proceeds being put towards charitable anti-racism and equality projects. 
These items are expected to be in stock from early November. To register your interest and be informed when these products are available, please use the button below.
Resources for clubs
There are also free downloadable Black Lives Matter posters, courtside board artwork and jersey logo artwork available via the BE website for clubs to print and utilise should they choose to. 
Clubs are free to display the posters and courtside boards at venues and apply the logo to playing kit.