As we move on through our awards week, today we have some worthy winners from WNBL Division Two. Both Northern and Southern conferences enjoyed plenty of excitement in 2019/20, with Worcester and Cardiff Met Archers II both claiming regular season titles.
Congratulations to all those chosen!
MVP
There were many standout performances across the league this season, but only two players could be crowned 2019/20 MVP.
Northern Conference winners Worcester Wolves were a force to be reckoned with this year and linchpin Maia Bratka has been selected by her peers as a worthy recipient of the MVP award. With a consistent output of 18.8ppg, Bratka contributed at both ends of the courts to push the Wolves to the top of the pile.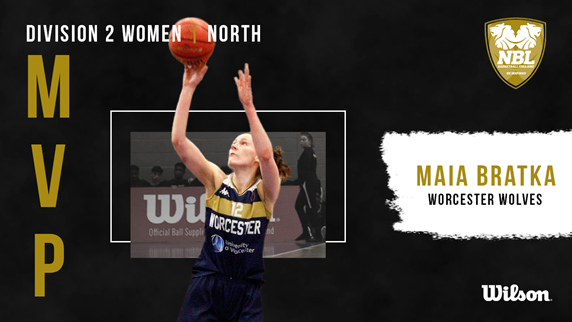 Maia Bratka: "I am honoured to be receiving this award. This is the result of the hard work, dedication and support of my teammates. Also, I am grateful to be surrounded by such great and selfless coaching staff.
"Without my teammates, I wouldn't be receiving this honour, it is a shame that I am not able to finish off the season with them properly, but considering the situation, the safety and health of everybody is more important."
In the South, there is little surprise for this season's MVP given the number of player of the week performances she put in during 2019/20. After helping her side go unbeaten across 10 regular season games, Cardiff's Amber Deane showed she is a real up and coming talent in the Archers programme. Her 25.4ppg are a testament to her prowess on offence, whilst still offering plenty at the opposite end of the court.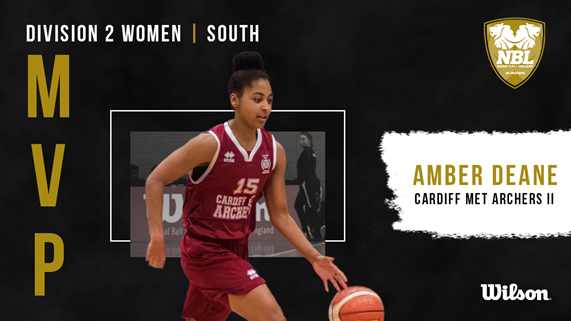 Amber Deane: "I'm very honoured to be named this season's MVP. I would like to say a huge thanks to my team mates, coaches and the entire Archers family.
"It takes more than one person to go undefeated and win the league. It's unfortunate that the season was cut short, we were really looking forward to playoffs.
"However, what's currently going on is way bigger than basketball and with that I hope that everyone is staying well and safe!"
Team of the Year
Using the MVP voting for each conference, we've assembled a team of the year for both the conferences in D2W.
Northern Conference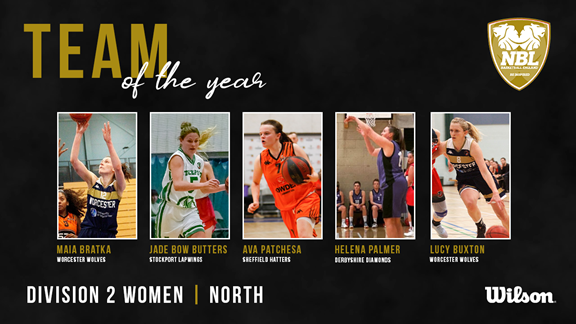 Southern Conference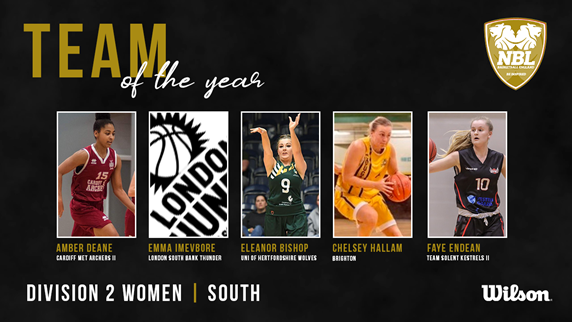 Coach of the Year
Northern conference honours belong to Sheffield Hatters' Simon Roberts after getting some quality performances from his South Yorkshire side. Whilst Sheffield finished middle of the pack in the final standings, Roberts oversaw the development of some bright prospects, including Ava Patchesa, Zoe Kateregga and WEABL MVP Abbey Whitehouse.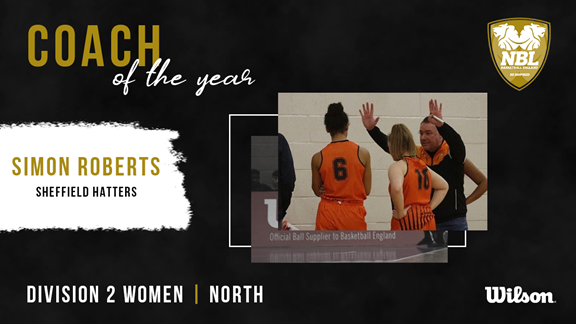 Simon Roberts: "At this unprecedented time I feel very blessed to receive the Coach of the Year award and this is a testament to a very special group of girls who myself and Mick were very proud to coach.
"Every one of the girls bought in to the vision and culture of a great organisation and knew that the only way we could keep improving was to do this as a team and buy in to the 'We' philosophy.
 
"This was a fantastic league with some exceptional players and a credit to all the other coaches as anyone of them could have won this award as every team improved throughout the season.
 
"Thank you doesn't come close but please all stay safe and hopefully see you on a court soon."
In the South, Mat Glasson was able to help steer Brighton to 2nd spot in the standings after an impressive year. Consistently getting the best from his roster, he also helped support solid seasons from the likes of Chelsey Hallam, Yu Hou and Francesca Pitcher.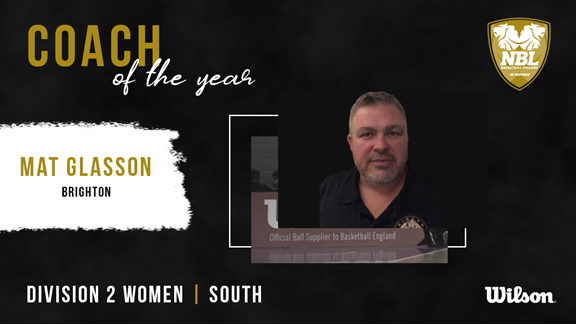 Mat Glasson: "This award is a reflection of the progress our team has made over the past season, and to have that recognised by my fellow coaches in the league is truly humbling!"
Tomorrow we'll continue our NBL awards week with NBL Division Two.