For one last time in 2020, FocusHoops' Darren Paul takes a look over the WNBL to select another Team of the Week.
As a writer, commentator, podcaster and more, Darren had just two games to pick from this past weekend but both were absolute classics, proving tension and top performances to boot.
Have a look over this week's choices and give a shout-out to the players you think deserve one using the hashtag #NBL2021. Don't forget to tag us!
Twitter: @NBLengland / @FocusHoops
Facebook: @NBLengland  / @FocusHoops
Instagram: @nblengland / @focushoops
How it works
The Basketball England WNBL Player of the Week goes straight into the starting line-up.
The other four players are picked with the following factors in mind:
Efficiency
Stats
Team and opposition strength
Periods of influence in the game
The FocusHoops team of the week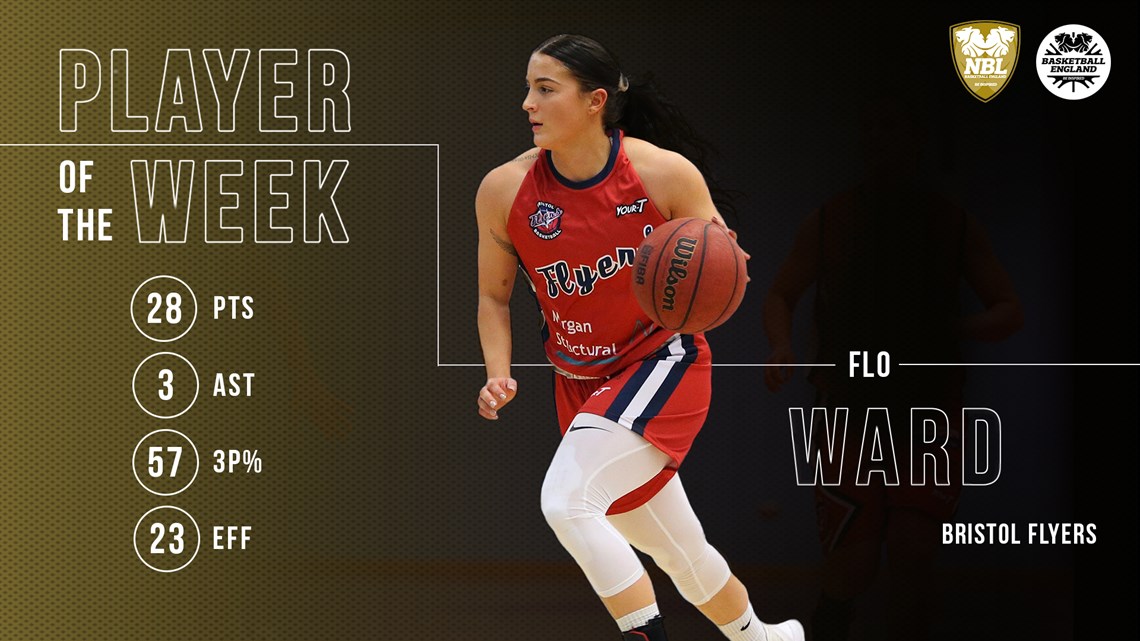 Flo Ward - Bristol Academy Flyers, guard
28 points, 2 rebounds, 3 assists, 2 steals, 52 FG%, 100 FT%, 23 efficiency
Another week, another clutch performance from Flo Ward to help secure victory for her side.
With 14 points in the final period plus an assist, Ward was pivotal in keeping Bristol's strong finish to the year on track.
The talented guard scored four points in the final 29 seconds to tie the game up before she won it by knocking down a pair of clutch free throws at the death.
Ward's play in 2020 has been a huge boost to Bristol, and will be key to them realising their full potential to this season.
Mai Zilbeti - Bristol Academy Flyers, guard
26 points, 1 rebound, 3 assists, 3 steals, 76 FG%, 24 efficiency
Mai Zilbeti has for a long time been a stalwart of the Bristol Flyers and on Saturday she showed her quality once again, scoring 10 points and dished two dimes in the final period of play to clinch a tough road win over the gutsy Archers.
The combination of Ward and Zilbeti was ultimately too much for Cardiff to handle in the closing minutes of the game, and their renewed partnership on the floor will have put the rest of the WNBL on notice.
Zilbeti has been known to take over games, and on Saturday her and Ward did just that down the stretch.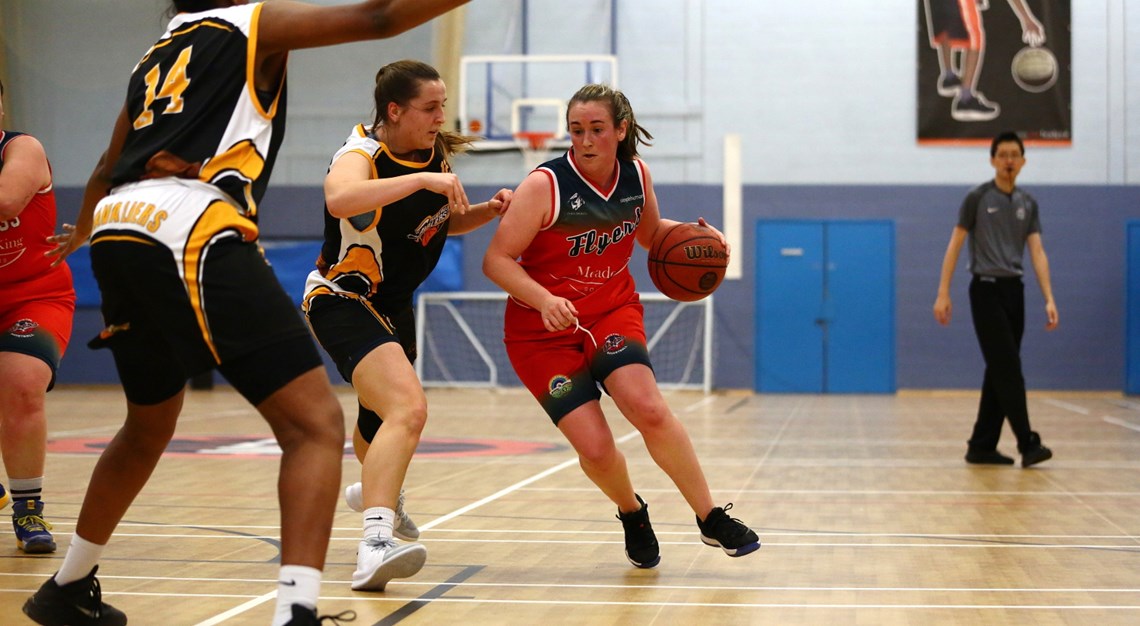 Isabel Bueriberi - Nottingham Trent University, forward
7 points, 14 rebounds, 4 assists, 1 steal, 20 efficiency
Nottingham Trent have had a tough run of it, but Isabel Bueriberi has been a near constant bright spot for them. Pulling down 14 rebounds and battling with Makana Stone sees her secure a spot in the Team of the Week.
Bueriberi did a fantastic job on the defensive glass, and scored timely baskets as Nottingham worked hard down the stretch to keep the Riders close.
Trent have shown flashes of what they're capable of this season and can consider themselves a little unfortunate to be where they are in the standings.
Bueriberi 's form will be crucial for them making a playoff run in 2021.
Makana Stone - Loughborough Riders, forward
18 points, 13 rebounds, 4 assists, 50 FG%, +/- +8, 26 efficiency
Makana Stone is putting together an incredible season, with another ToTW berth and another double-double in just 26 minutes of basketball. In a weekend of clutch performances, Stone was no different.
She sunk the free throw that clinched the one point victory, but she also had a big offensive rebound that led to an assist for Robyn Ainge to sink a key triple to help the Riders stay ahead in the dying minutes. 
What 2021 has in store for the Riders will hinge on Stone continuing to dominate as she has so far.
Amber Deane - Cardiff Met Archers, forward
20 points, 7 rebounds, 2 assists, 4 steals, 1 block, 53 FG%, 21 efficiency

 
Amber Deane once again impressed for Cardiff in their late loss to Bristol.
Deane was the bus driver for the Archers, doing work on both ends of the floor, scoring 20 points and snagging four steals and a block to help keep her side in the game until the final seconds.
The American closed out 2020 with another great individual performance, secure in the knowledge that team victories are surely just around the corner.
She linked up impressively with the young Welsh international Isobel Bunyan who also impressed on Saturday afternoon, another positive sign for the future.
Team basketball
Festive cheer all round!
In a week where all teams played great basketball and the games were settled in the final seconds, all four clubs could be considered performers of the week.
Sarah Wagstaff's Cardiff Met Archers are the FocusHoops team performers of the week though despite their last second loss to Bristol as they put together a great team performance and took an established and dangerous D1W side right to the wire.
Amber Deane is the star of this team, but the performances of Isobel Bunyan and Katie Richards were also highly impressive on Saturday as they finished 2020 on a relative high note, with clearly their best performance of the season to date and a well executed game plan despite the final score.
Honourable mentions
Robyn Ainge (LOU) - 15P/8R/5A/4S/2B/17EFF 
Katie Richards (CAR) - 13P/3R/2A/2S/4B/46 FG%/ 16EFF 
Naomi Campbell (NTU) - 11P/10R/44 FG%/+5/15 EFF 
Evie Dekker (NTU) - 17P/1R/4A/+12/10EFF
Kacey Cox (LOU) - 11P/3R/66 FG%/+11/11 EFF