Three games made up another selection of WNBL action, and week 5 certainly didn't disappoint.
Ipswich were made to work to keep their perfect start to the season intact, coming through against Southwark following a period of OT. Loughborough are up and running this season as they managed to grind a tight win out against Reading, whilst Worcester claimed a commanding win against BA London Lions II.
We have a recap of the games below, and each result is also clickable if you wish to view the live stats.
Ipswich come out on top in London
WNBL fans were treated to a spectacle as two top D1W sides squared off yesterday, with Ipswich coming out on top 81-77.
The teams needed a period of OT to be separated though as an Emily O'Connell lay up with 77 seconds remaining pulled COLA back level at 74-74, with neither team managing to find a go-ahead score before the final buzzer.
Esther Little scored all but two of Ipswich's points in the extra period, finishing with a line of 16 points, 10 rebounds, five assists and three blocks. Harriet Welham once again paced the visitors attack, she had a game-high 34 points to go with 10 rebounds in a full 45 minutes of action.
COLA were able to hang with the league leaders thanks to a 23-point, 10-rebound double-double from Isi Ozzy-Momodu, with Molly Lavin adding 12 points and nine rebounds.
"COLA is always pretty much the toughest place to go a get a win, so to grind it out in overtime is great," said Ipswich head coach Nick Drane after the game. "They have some phenomenal talent on their team, it was a great match up."
Southwark head coach Jackson Gibbons added: "I felt this was a great advert for the league. It was a game of runs and whilst I'm proud of our team's effort, Ipswich's experience shone through in the end and they showed pedigree as one of the top teams in D1W.
"Harriet Welham's performance was exceptional with a strong supporting cast. Hopefully we showed we can hang with one of the best teams in the league, it was great learning for us."
Loughborough off the mark
Loughborough picked up their first win of the season after the Riders edged past Reading 64-61.
Making her WNBL debut, American forward Makana Stone put the rest of the league on notice as her huge 18-point, 25-rebound double-double was undoubtedly the difference in a closely fought contest.
Stone time and again found a way to get to the basket, with 11 of her 25 rebounds also coming on the offensive glass. That allowed the Riders to notch up 17 second chance points across the 40 minutes.
Leading from tip to buzzer, the host's advantage passed into double digits in both the third and fourth quarters, though a late 10-1 run by the Rockets did pull the difference back to just a single point with seven seconds remaining.
The visitors couldn't get a final look at the basket though, sending Hannah Bird to the line to ice the game as she kept her nerve to hit both shots from the charity stripe.
Last season's third-place finishers now drop to 0-2, despite a 17-point, six-rebound, four-assist and five-steal performance from captain Candela Hermida Nunez.
Loughborough head coach Antonio Quintero said: "I am very happy with the performance of my players, the start of the game was very good and we set a high pace of play on offense, whilst trying to press the ball as much as we can.
"We were able to increase the gap on the score board on several occasions but Reading knew how to stay in the game, doing a great job from my point of view, especially on offence.
"At the end of the match we knew how to solve some trapping and pressing situations and I think that we knew how to calm the pace of the game.
"To finally be able to take our first victory, which is undoubtedly a motivational key factor, will allow us to continue working and building our game philosophy as we evolve as a team."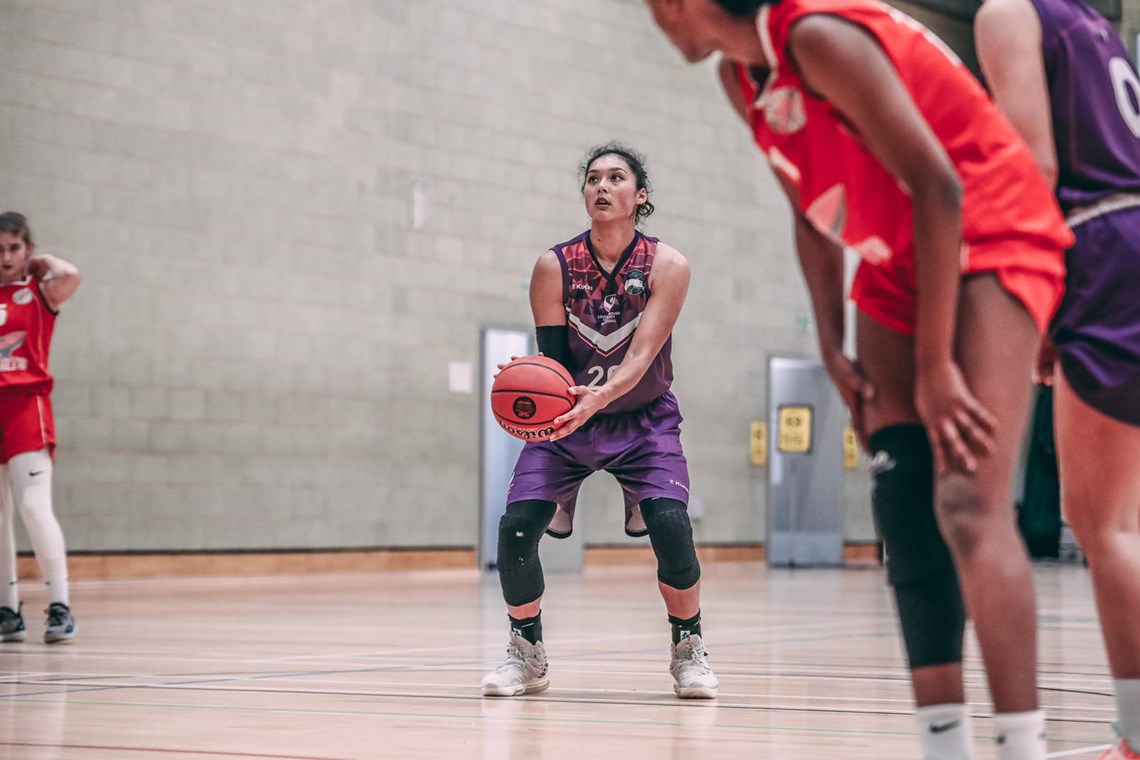 Wolves win again
Worcester remained unbeaten this season as they easily saw off Barking 83-36.
The contest was as good as over by the end of the first quarter, with the hosts already up by 20 points at 34-14. 
The Wolves' lead continued to grow from there, passing 30 by the half before moving north of 40 by the middle of the third.
Worcester coach Ryan Emery was able to rotate his roster for most of the contest, allowing six different players to score double digit points. Nuri Seyedagha would eventually top score with 15 as Imogen Youd's 13 point, eight rebound effort was also a highlight.
Kian Omer-Jones top scored for the Lions with 11 points, adding four rebounds and a pair of steals on a tough afternoon for the division's bottom side.
This weekend's results:
Saturday 14 November
Worcester Wolves 83-36 BA London Lions II - LIVE STATS/LIVE STREAM
Loughborough Riders 64-61 Reading Rockets - LIVE STATS
Sunday 15 November
COLA Southwark Pride 77-81 Ipswich (after 1OT) - LIVE STATS/LIVE STREAM
Main image credit - L'boro Basketball
.