Our WNBL awards continue this afternoon with our second honour of the week, Defensive Player of the Year.
10 different players from the nomination list received at least one vote, but there was a clear winner by the time the polling closed.
Clocking up a WNBL leading 5.1 steals per game and as an integral part of Reading Rockets this season, the winner of the Defensive Player of the Year award is Sitota Gines Espinosa!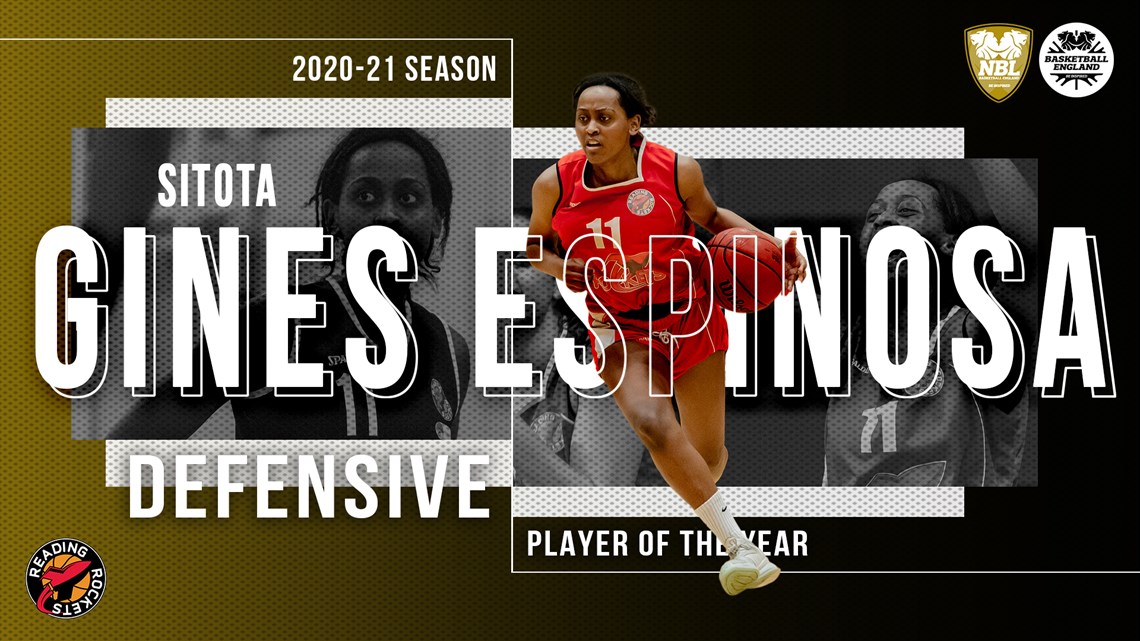 Sitota Gines Espinosa said:
"I'm really grateful to receive this award, it has been a really tough year but I couldn't have achieved it without the help of my team and coaches."
Reading's head coach Joan Portero Luque said:
"I think Sitota's development this year has been amazing.
"Last season she had a different role. She usually came on from the bench and injecting energy into the team, however this season she has been not only been starting but leading the team at both ends of the court. 
"Her mid-range and 3-point shot has improved a lot, and from my point of view right now it's very hard work to stop her as she has different skills to put on the court.
"About her award I'm so happy! She has put in a lot of hard work and determination to improve her defensive skills. She is now using her body more efficiently to obtain more steals and get deflections to disrupt many teams this year."
A selection of Gines Espinosa's defensive highlights can be viewed below:
Although there could only be one overall winner for 2020/21, there were a number of other standout performances this past season that caught the attention of D1W coaches across the league.
Each coach was given three votes to allocate across this year's nomination lists, which can be viewed by clicking here.
A first place vote was worth three points, a second place vote was worth two point, and a third place vote was worth one point. A breakdown of this year's voting can be seen below, with the number in brackets representing the number of first place votes received. Congratulation to all!
Sitota Gines Espinosa (REA) - 23 points (5)
Makana Stone (LOU) - 14 points (2)
Esther Little (IPS) - 14 points (3)
Erica Meyer (TSK) - 3 points
Robyn Ainge (LOU) - 2 points
Ana-Isabel Andersson (CoLA) - 2 points
Faye Endean (TSK) - 1 point
Wura Ijelu (BAR) - 1 point
Ebere Egbirika (CoLA) - 1 point
Carolina Marques (WOR) - 1 point
This award is part of a week of WNBL end of season honours in the lead up to this weekend's WNBL Division One playoff final between Ipswich and CoLA Southwark Pride.
There are plenty of other accolades still to be announced this week, the remaining schedule is as follows:
WEDNESDAY 26 MAY
3pm – Young (U19) Player of the Year
THURSDAY 27 MAY
10am – Coach of the Year
3pm – British Team of the Year
FRIDAY 28 MAY
10am – WNBL Team of the Year
3pm – Player of the Year
All our awards will be announced on the NBL social media channels, so use the buttons below to take a look.
.
.