This morning we have our penultimate award of the 2020/21 season, the WNBL Team of the Year.
After a thrilling regular season that was still a three way race heading into the final weeks, there have been some highly impressive individual performances from players across the league this year.
There could only be five players in our Team of the Year though, with D1W coaches getting the all-important vote on who would make the cut.
One of the five players below will also be crowned as the WNBL Player of the Year this afternoon, but who will it be?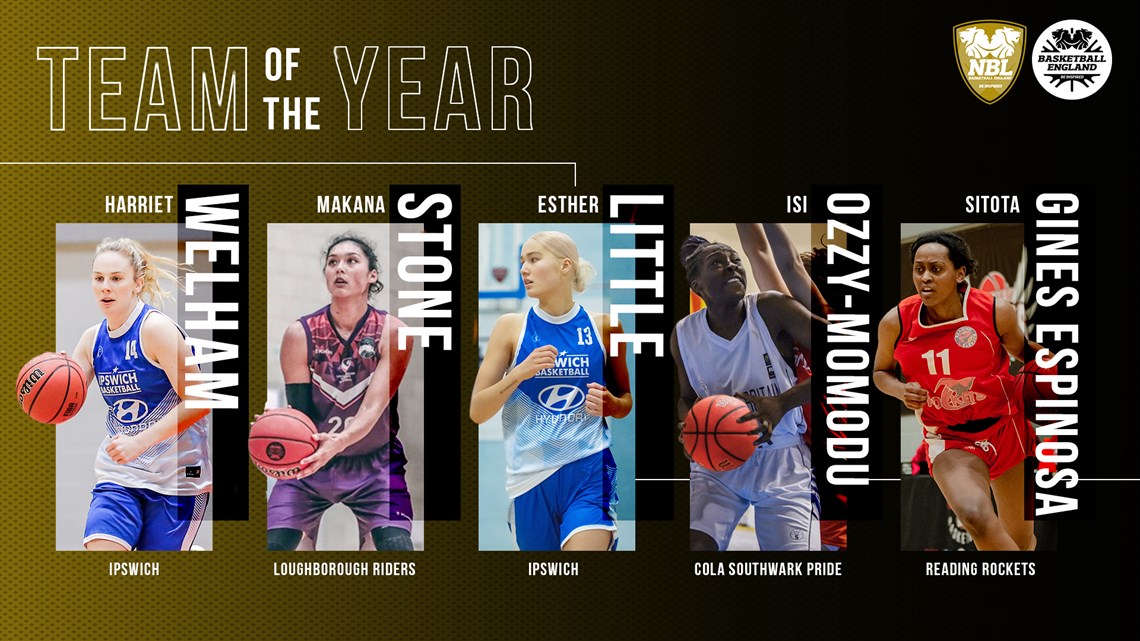 Doubling up
Three of this morning's selections were also found in yesterday's British Team of the Year, with Ipswich's Esther Little and Harriet Welham, plus CoLA's Isi Ozzy-Momodu all doubling up.
It's easy to see why the trio have earned such recognition, enjoying standout campaigns across the board.
Welham claimed the division's scoring title with 25.9PPG, adding an solid 5.6APG and 8.4RPG this year. Little was equally impressive, pulling down a massive 17.1RPG as arguably D1W's most dominant presence on the glass, whilst contributing 10.6PPG and 5.2APG as a legitimate two-way threat.
Ozzy-Momodu also possessed standout numbers, with a 12.9PPG and 13.4RPG double-double average to go with over two steals per outing as the forward helped CoLA to second place.
Reading's Sitota Gines Espinosa has already featured once this week as the WNBL Defensive Player of the Year, That award was no surprise given her league-leading 5.1 steals per game, adding 14.3PPG and 8.3RPG as part of a breakthrough campaign.
Loughborough's Makana Stone makes up the quintet, with the American forward enjoying an impressive debut season in the WNBL. The former Whitman College standout averaged 15.9PPG, 13.6RPG and 3.4SPG, also finishing with the league's third highest efficiency rating behind Little and Welham.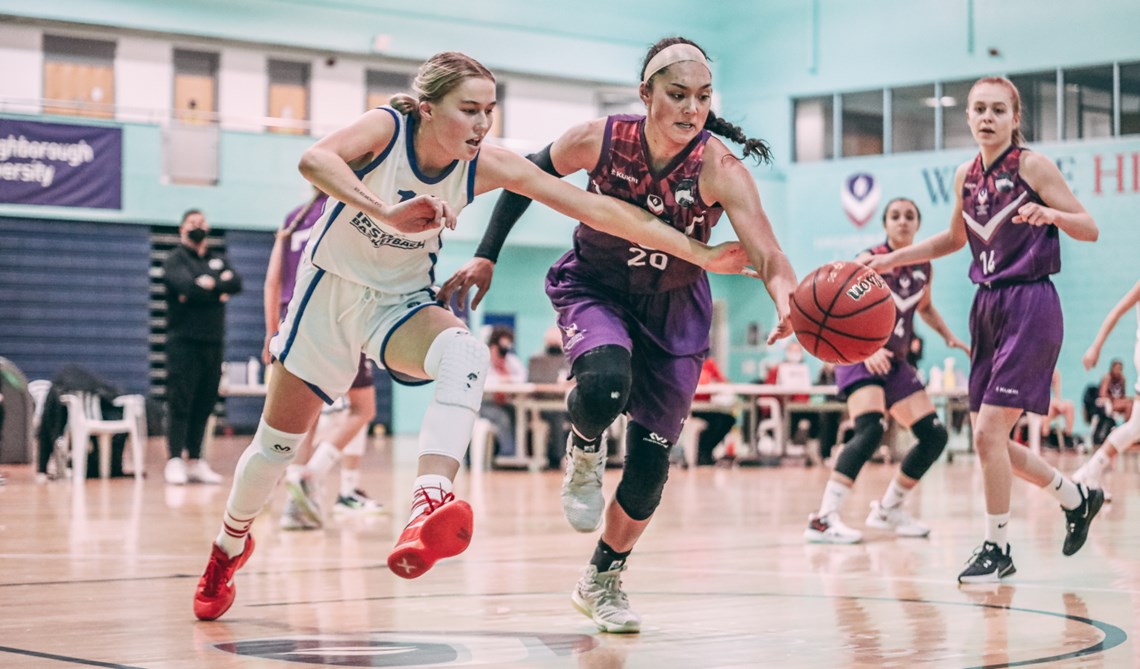 Makana Stone said:
"I just want to express my gratitude for being recognised alongside some of the WNBL's top athletic performers.
"The talent - that is contributed from both the younger players as well as veterans, including those who weren't selected for this team - is quite impressive and has been fun to compete with and against this season.
"I'm extremely grateful that we all had the opportunity to compete during a pandemic season. Big congratulations to the other players selected for this Team of the Year nod, well deserved!"
Isi Ozzy-Momodu said:
"Thank you to the voting panel, I'm surprised to be recognised in the Team of the Year awards!
"I've not had the greatest of seasons, personally, and have made mistakes along the way. However this season has shown me I have the best teammates in the world, girls that love and care for me and always want the best for us as a group.
"My coaches have supported me a lot this year to help me understand and realign my values to what's important. I'm pleased to be recognised by the league and I'm looking forward to what's next for our team. Thank you!"
We're now down to our final announcement of the week, the Player of the Year award. With just this weekend's WNBL Division One playoff final between Ipswich and CoLA Southwark Pride left on the calendar, it's been a WNBL season like no other.
One of the players above will be singled out for their performance in 2020/21, and we'll also reveal how the voting was broken down across everyone that received recognition from the D1W coaches.
Join us at 3pm this afternoon on our social channels as we announce who has received this year's most prestigious award!
.
.