Following on from this morning's Coach of the Year award, our second honour of the day is the British Team of the Year.
The collection of domestic talent is strong across the WNBL, with fans enjoying British leaders in five different major statistically categories this year.
That makes the job of the D1W coaches selecting the British Team of the Year a tough one, but here are the five worthy players chosen for this season. Congrats to all!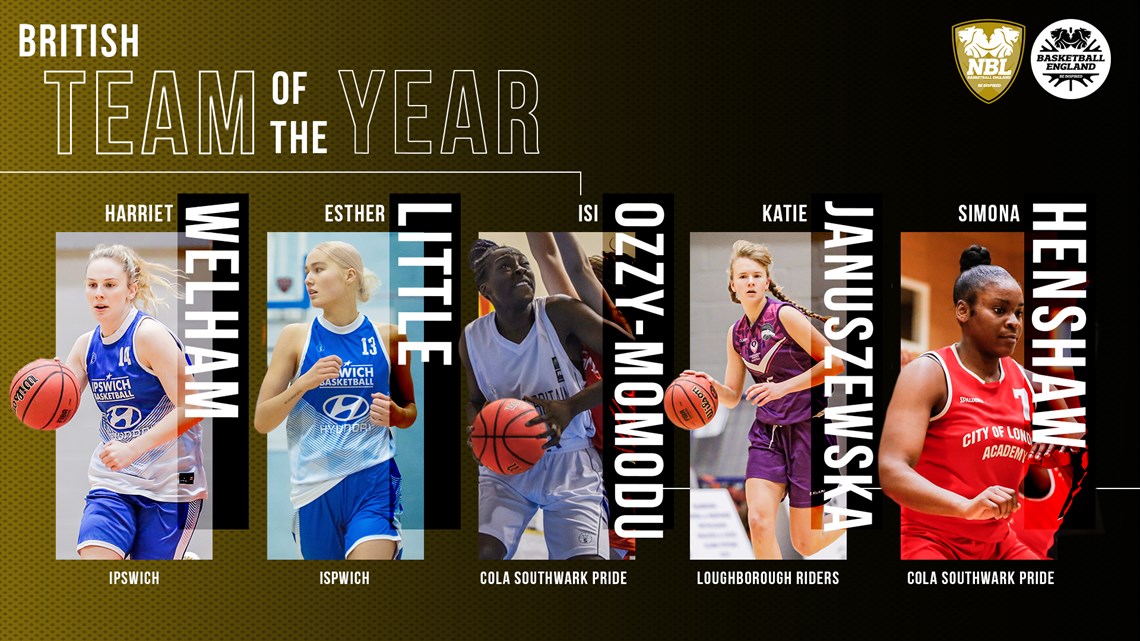 Tough decisions
As regular season title winners, the Ipswich duo of Harriet Welham and Esther Little were both popular selections.
Welham was a stats monster in 2020/21, taking the league's scoring title (25.9PPG) and assists crown (5.6APG), whilst adding 8.4RPG and collecting D1W's second highest efficiency rating.
Little was equally dominant, pulling down a massive 17.1RPG to go with 10.6PPG and 5.2APG as she was also a regular in the FocusHoops Team of the Week.
#2 seeds and fellow D1W playoff finalists CoLA Southwark Pride also enjoy a pair of selections, with forward Isi Ozzy-Momodu and captain Simona Henshaw both getting the nod.
Ozzy-Momodu was a driving force behind CoLA's success this year as she posted a 12.9PPG and 13.4RPG double-double average, chipping in 2.1SPG for good measure.
Henshaw was equally impressive, leading her side with 26.6 minutes per game for a 12.7PPG, 4.8RPG, 1.6APG average.
That leaves young star Katie Januszewska as the lone selection from outside the top two, with the talented forward helping Loughborough to third spot during the regular season.
The rising star's 11.4PPG, 8.2RPG and 2.5SPG were all top three contributions from the Riders roster.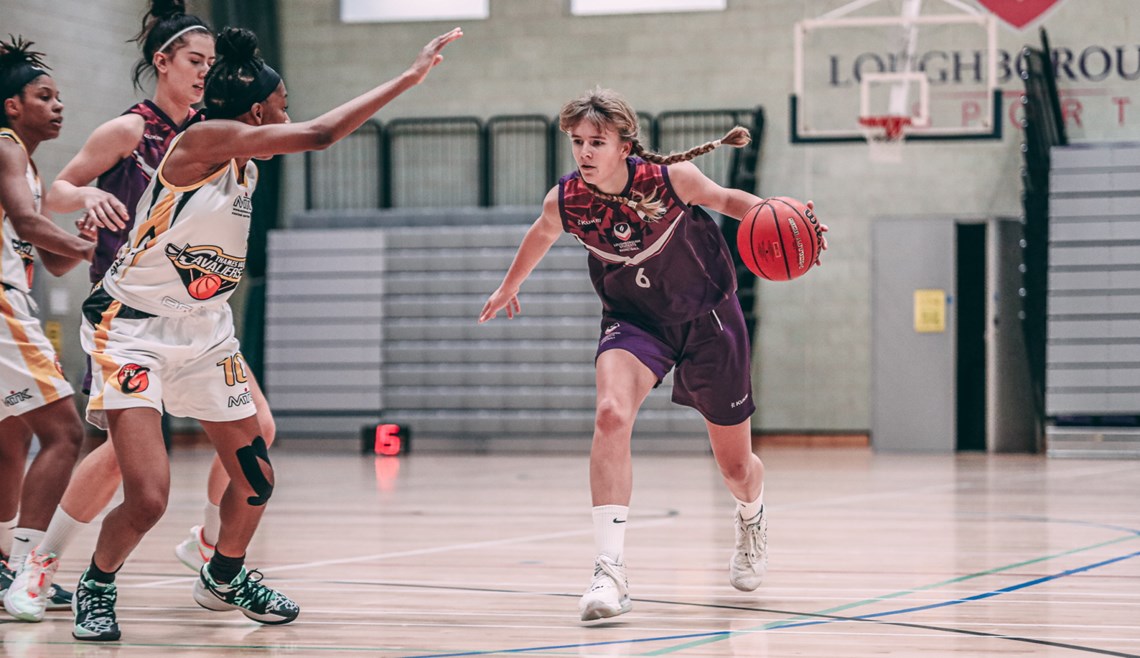 Simona Henshaw said:
"I am very grateful and excited to be a part of this accomplishment, I want to thank my teammates for continuously pushing me to be the best version of myself and being by my side throughout the season.
"I'd also like to thank coach Jackson, coach Brian and coach Jay for helping me improve not only as a basketball player but as a person to and I'll forever appreciate them.
"To be recognised as one of the top British players in WNBL1 is something I take great pride in. My time at CoLA has been so big for my growth as a player and even more importantly, as a person, it's been an amazing three years and we are hoping to end it the right way this weekend."
Katie Januszewska said:
"I am grateful to receive this award, I've had such a great journey this year but couldn't have done it without the help of all my teammates and coaches.
"Also, I am really thankful to all the staff and volunteers that made this season possible in these difficult times."​
Outside of the five players selected, a number of other well-deserving domestic players received votes from the D1W coaches.
Each head coach was given five votes to allocate across this year's nomination list, which can be viewed by clicking here.
A first place vote was worth five points, a second place vote was worth four points, and so on. A breakdown of this year's voting can be seen below, with the number in brackets representing the number of first place votes received. Congratulation to all!
Harriet Welham (IPS) - 40 points (5)
Esther Little (IPS) - 26 points (3)
Isi Ozzy-Momodu (CoLA) - 23 points (2)
Katie Januszewska (LOU) - 11 points
Simona Henshaw (CoLA) - 11 points
Molly Lavin (CoLA) - 10 points
Faye Endean (TSK) - 8 points
Wura Ijelu (BAR) - 5 points
Robyn Ainge (LOU) - 5 points
Danielle Cazey (IPS) - 4 points
Brahe Ashton (NTU) - 3 points
Naomi Campbell (NTU) - 3 points
Issy Bunyan (CAR) - 1 point
Tomorrow is the final day of our week of WNBL end of season honours in the lead up to this weekend's WNBL Division One playoff final between Ipswich and CoLA Southwark Pride.​
The remaining schedule of awards is as follows:
Friday 28 May
10am – WNBL Team of the Year
3pm – Player of the Year
Both awards will be announced on the NBL social media channels, so use the buttons below to take a look.
.
.