The dates of the new-look 2021 Ball Out 3x3 Tour have been confirmed.
Ball Out 3x3 and Basketball England will collaborate on an exciting expansion of the iconic 3x3 tour this summer.
'Ball Out 3x3 in partnership with Basketball England' will feature eight qualifying events across the country during summer, culminating in two days of finals in London.
Ball Out will return to the capital, Manchester and Birmingham – with new editions of the tour taking place in Newcastle, Leicester, Leeds and Essex for the first time.
Ball Out 3x3 in partnership with Basketball England – dates, cities and venues
Tour
17 & 18 July - London, Finsbury Park
24 July - Manchester, National Basketball Performance Centre
25 July - Birmingham, University of Birmingham
31 July - Newcastle, Vertu Motors Arena
1 August - Leicester, Morningside Arena
7 August - Leeds, Leeds Beckett University
8 August - Essex, Essex Sports Arena
Finals
14 & 15 August - London, Finsbury Park
Details about Ball Out entries will be released very soon.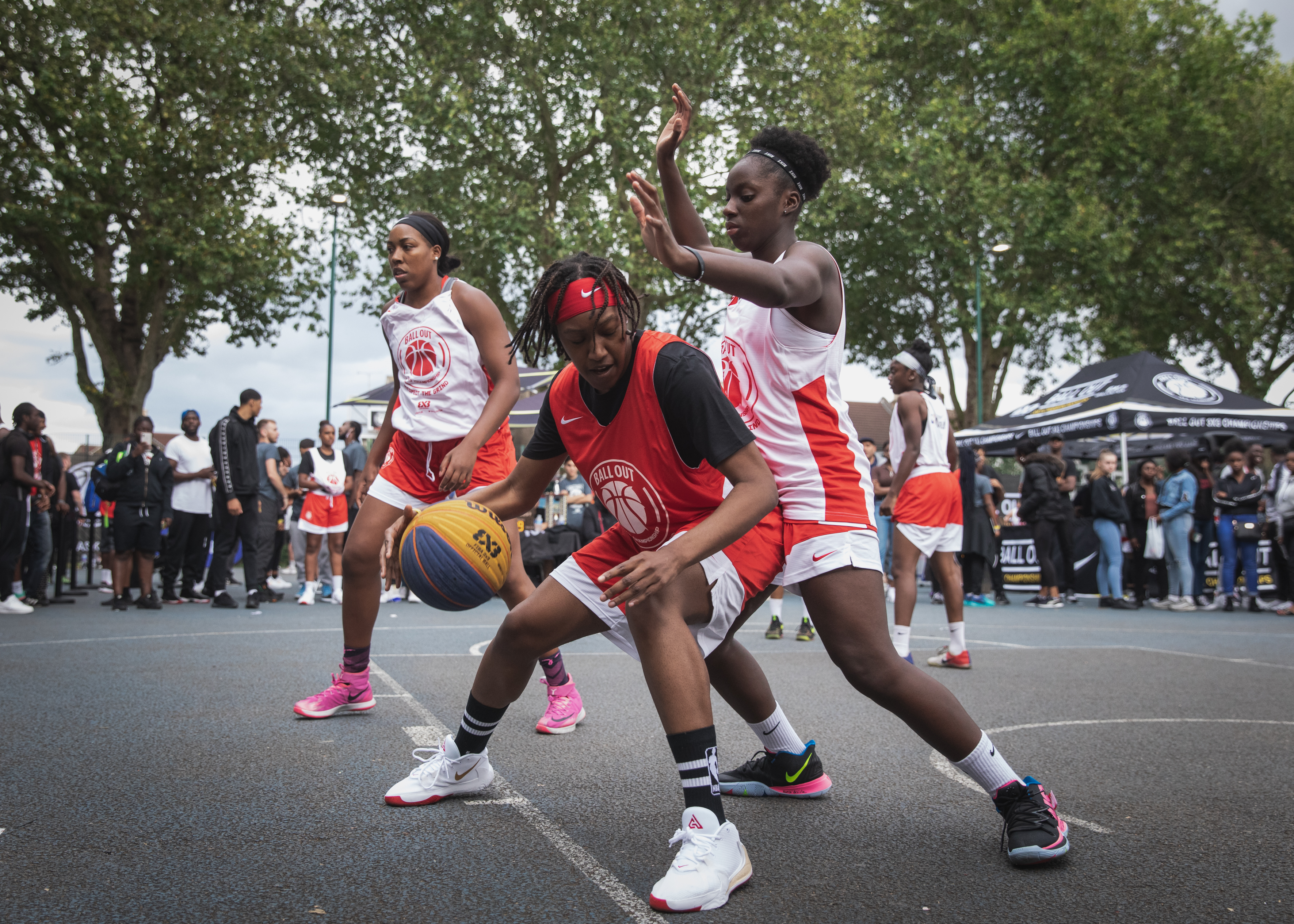 Ball Out CEO Julius Joseph said:
"This is an exciting milestone in the lead up to the summer which we are very optimistic about. We have successfully constructed a national tour that will provide a unique opportunity for players to compete against 3x3 players from across the country. It's going to be special."
Pro basketball player and Ball Out veteran Orlan Jackman said:
"During the pandemic, a lot of people haven't been able to get out of their homes properly, let alone play basketball. Ball Out 3x3 will be the first opportunity players will get to do what they love and compete safely! I can't wait." 
The UK's premier 3x3 tournament has joined forces with Basketball England as excitement builds towards the three-a-side version of the sport taking centre stage at the Birmingham 2022 Commonwealth Games.
Streetballers from across the nation will compete in the qualifying events for a shot at making the finals.
And elite players – including professionals from the BBL, NBL and beyond – will be invited to showcase their skills, with Basketball England using the tournament as part of preparation for selecting the England men's and women's 3x3 teams to compete at Birmingham 2022.
Basketball England Technical and Talent manager Steve Bucknall said:
"We are hoping to see lots of talent, whether it is elite pros or streetballers, as we build towards selecting teams for Birmingham.
"We're looking at and talking to some high-calibre players already and it will be great to see some of them in the mix in the Ball Out 3x3 events.
"Ball Out also dovetails perfectly with our aim of helping people and organisations revitalise outdoor courts and spaces in heart of communities through the next phase of our #ProjectSwish campaign. We can't wait to get started."
For the fifth consecutive year, winners from the Elite Men's Ball Out Finals will earn an all-expenses-paid trip to compete in the FIBA 3x3 World Tour and the chance to win the huge cash prize.
Ball Out competition categories
Elite Men (UK Residents Only)
Wheelchair Basketball
Recreational Men (UK Residents Only)
Women
U18 Men/Women
U16 Boys
U14 girls
U14 Boys