GB Women return to court on Thursday night as the team tips off their FIBA Women's EuroBasket qualifying campaign against Greece in Manchester.
The game is the first of a double-header this weekend, with the squad also travelling to Tallin, Estonia to play the hosts on Sunday.
Tickets are still available for the showdown with Greece and the game will be broadcast on various BBC Sport platforms - see below
Details
GB v Greece
FIBA Women's EuroBasket Qualfier
Thursday 11 November, 7.30pm tip (GMT)
National Basketball Performance Centre, Manchester.
How to watch
Tickets for tomorrow night's game are still available here.
Tomorrow's game is also live on BBC from 7.20pm. Viewers can tune in via iPlayer, red button or the BBC Sport website/app.
Team news
London Lions duo Holly Winterburn and Shanice Beckford-Norton will earn their first senior caps after Chema Buceta confirmed his final 12 for the Manchester game 24 hours ahead of tip-off.
Team: Shanice Beckford-Norton, Renee Busch, Temi Fagbenle, Georgia Gayle, Cheridene Green, Chantelle Handy, Shequila Joseph, Hannah Robb, Karlie Samuelson, Azania Stewart, Rachael Vanderwal, Holly Winterburn
Quotes
Captain Chantelle Handy highlighted the importance of aggression and emotions in what is set to be a close encounter with Greece.
She said: "We're excited about the game. We have had a great few days of prep. We know Greece are a very aggressive team, they like to run the floor and they have a great inside game, so we've been working on things to spot those key aspects.
"We have to be aggressive ourselves from the jump. I think it's going to be the most important to set the tone. They're a very emotional team so we know there will be some ups and downs – no matter what we just have to keep playing not matter the score. They're the kind of team that can get down and get up to always come back.
"They're very experienced, they have some experienced players, so like any European qualifier it's going to be a hard game. We know they'll be looking for some revenge from the last game in Manchester so we need to go in there, play hard from the tip and stick to the game plan then hopefully we get the result we want."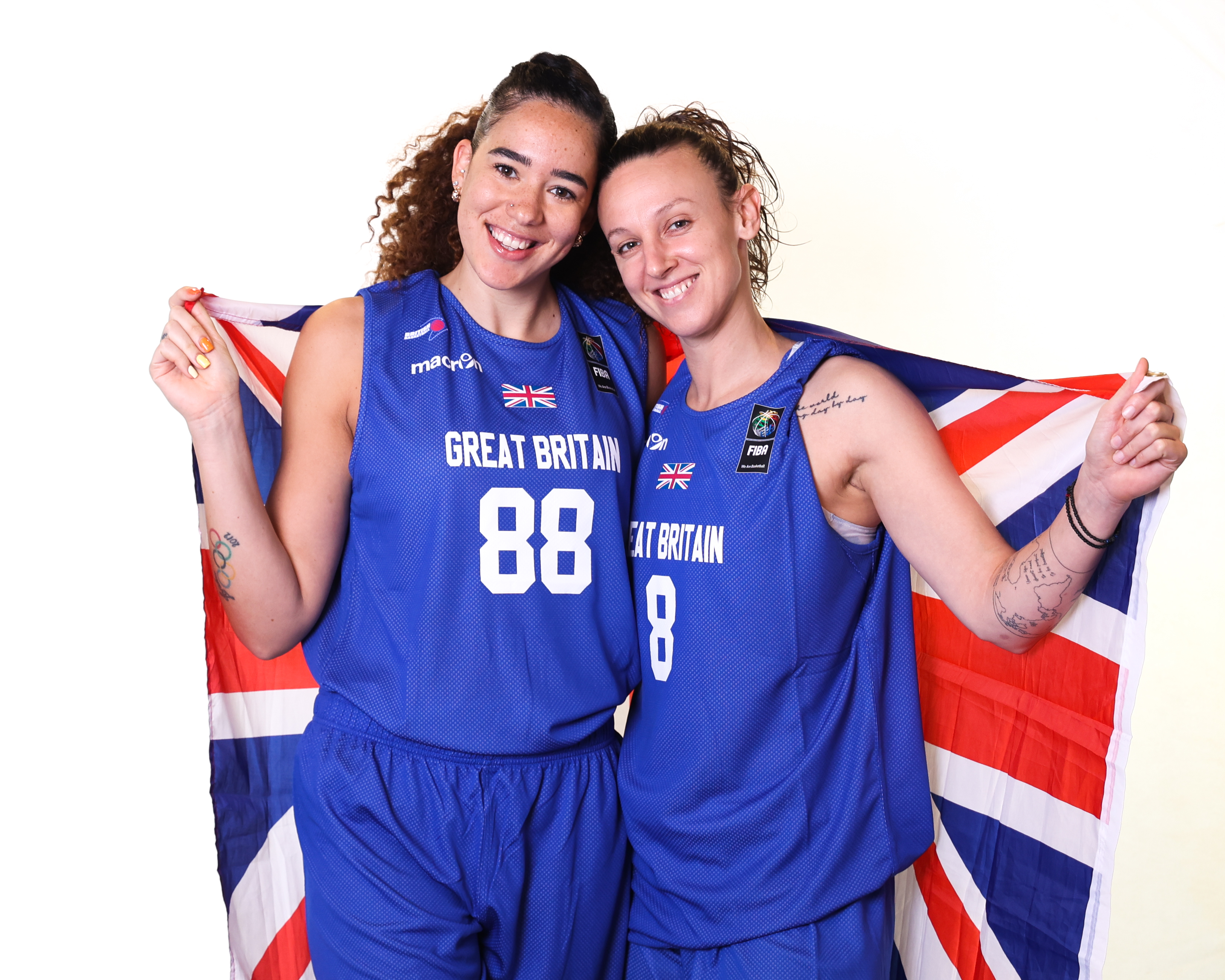 The opposition
The two teams will be familiar with one another, having taken one game each when they last met in the FIBA Women's EuroBasket qualifiers in the build up to 2019's tournament.
Greece last featured in the summer as the team competed in 2021's EuroBasket. They finished bottom of a difficult Group B, with loses to Montenegro, Italy and winners Serbia.
The visitors have a mixture of youth and experience in their side, with veterans Artemis Spanou, Angeliki Nikolopoulou and Aikatarina Sotiriou being joined by several younger players.