Basketball England's new Starting Five

Performance

 Enhancement p

rogramme is designed to help players prepare for action.
The downloadable and printable poster below is for clubs and leagues to utilise and illustrates how individuals can engage specific muscles and joints in order to reduce injury risk and also increase basic movement skills. 
Building on the success of the Athletic Development Programme and the research conducted by BE Lead Strength and Conditioning Coach Mark Williams, this functional warm-up aims to help coaches and players get comprehensive basketball-specific preparation for playing and training.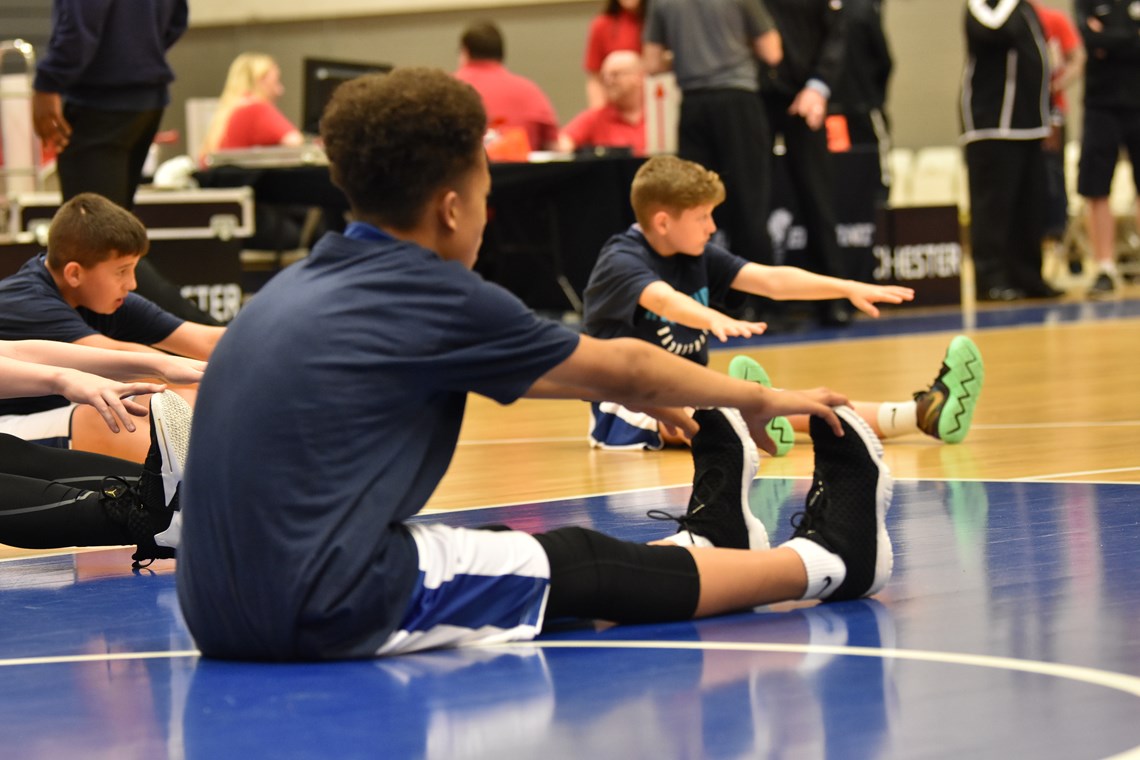 Research showed coaches realise basic fundamental movement patterns are vital for performance benefits, however they were unsure of how to coach them.   
The exercises within Starting Five will address a number of these areas. BE hopes the players will develop over time, becoming more competent with all the attributes to become a robust player aligning with the BE Robustness Pillar on the Player Development Framework. 
A dedicated web page has also been set up on the Basketball England website that can be developed over time with more information on the Starting Five warm up, general player robustness and other important resources. It is available using the button below:
The Starting Five targets the following areas: 
Movement - fundamental patterns

 

Stance - preparing the body

 

Bounce - challenge jumping and landing skills

 

Drive - acceleration and deceleration

 

Transition - ready for training

 
Download a printable or digital version of the poster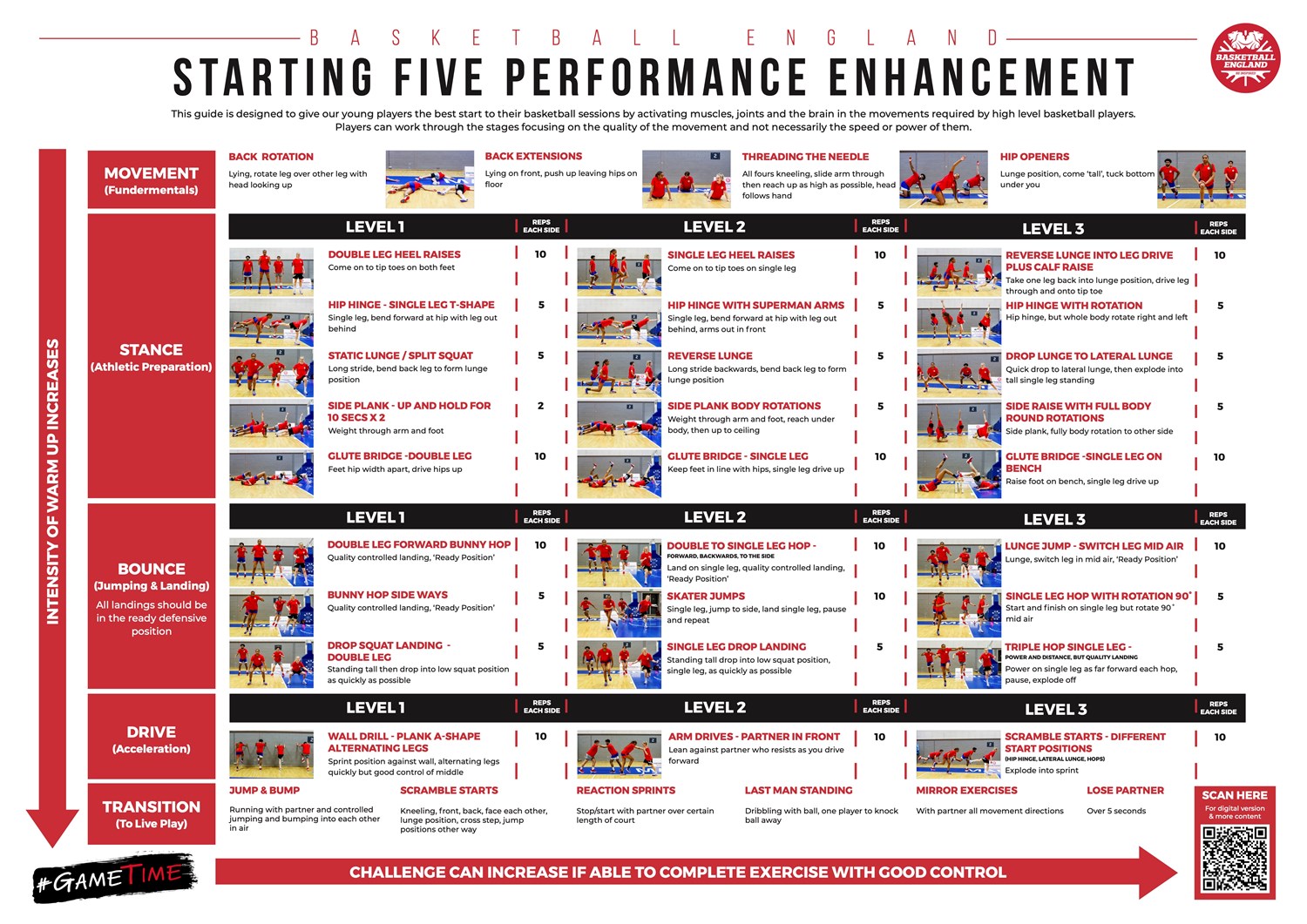 .
.
Mark Williams said:
"The poster guides players through increasing intensity of exercise preparing players for the first basketball drill. Levels of difficulty are available although we strongly suggest only moving to the next level if you are really controlled and able to achieve that exercise. Levels might change as a player goes through growth spurts and it would not be unheard of to go back down a level after growing a lot.   
"We would expect more experienced coaches to add further detail to these exercises but we are very confident that as a baseline these exercises will improve player's on court performance and also reduce their injuries."  
Andy Howse, BE's Head of Physiotherapy and Sport Science, said: 
"We have never had this type of resource within basketball and we hope the community really find it useful.   
"The ability to prepare our players properly for their training and games is vital for performance and it shouldn't be seen as a chore. We have seen great results from these types of resources in football and rugby and we hope the community embrace this one."   
The Starting Five poster is designed to be printed in A1 or A2 size. 

Basketball has the power to change lives. #GameTime will aim to raise awareness of the positive impact that our sport can have on people no matter who they are or where they're from.
We're aiming to engage 1 million people in basketball using the Commonwealth Games 2022, 3x3, #ProjectSwish and more.
Regardless of age, gender or background, across every part of the basketball community.... It's #GameTime!