Julius Joseph knows a thing or two about 3x3 basketball.
The former England and Great Britain guard has been running the popular Ball-Out UK 3x3 tour for the best part of a decade. 
Now he is charged with bringing the national team up to speed in the exciting format of the game and targeting success at the 2022 Commonwealth Games in Birmingham with Team England. 
To set that ball rolling, Joseph will lead a Great Britain team made up of England players on a mission to qualify for the Europe Cup Finals this weekend. 
As part of a collaboration between Great Britain Basketball and Basketball England, GB have entered senior men's and women's teams in Europe Cup qualifier in Romania on June 26/27 and younger squads in the Under-23 League of Nations in Israel on June 28-30 following a Team England camp in Manchester earlier this month.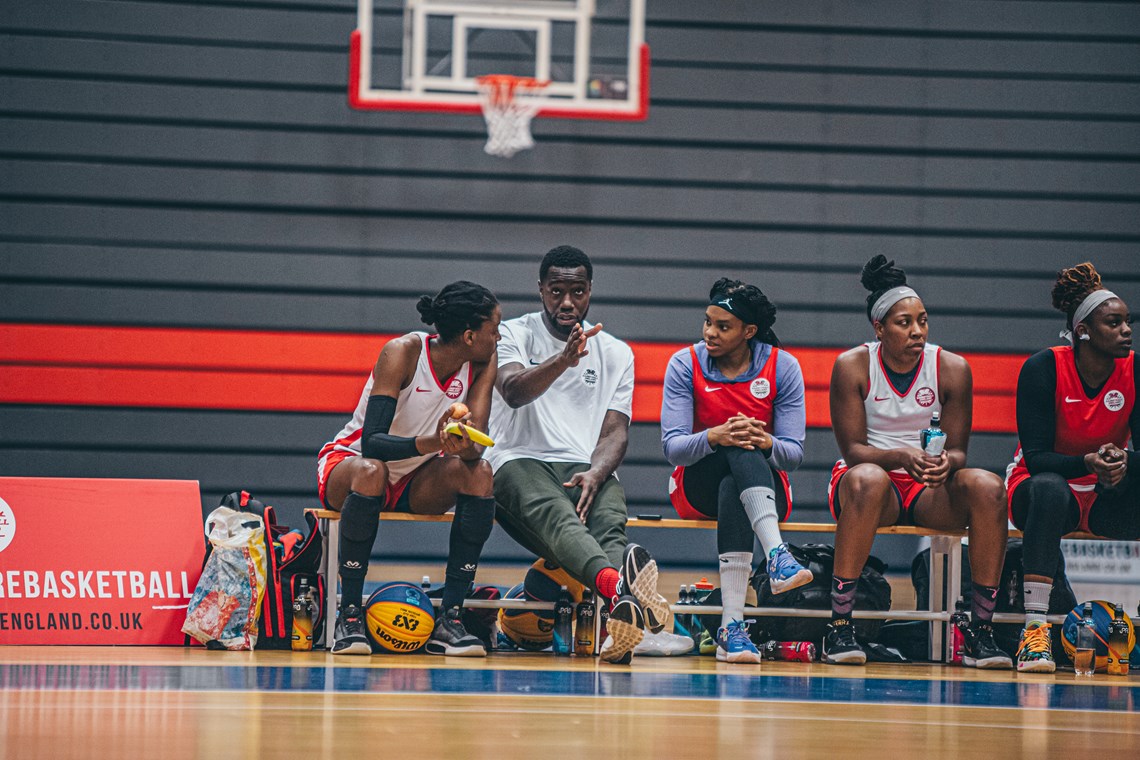 .
The aim is to prepare the England players for the Commonwealths and, in the meantime, help push GB up the world 3x3 rankings.  
Joseph, who spent time as a player in both the BBL and Europe before launching Ball-Out, believes he has a talented group after naming Myles Hesson, Orlan Jackman, Josh Ward-Hibbert and Jordan Williams in his senior men's squad. Williams has since been replaced by GB's Ashley Hamilton after suffering an ankle injury. 
"We were privileged to have some of the best players our country has to offer and we had to make really tough decisions," said Joseph. "The selected players for the GB squad are all tough, versatile and can guard multiple positions and score consistently in a variety of ways." 
The GB men will face Hungary, Ukraine and Kosovo in Romania and Joseph knows it will be a tough challenge – but one he is looking forward to. 
"The 3x3 Europe Cup Qualifiers will be a great experience for the team," he added. "Two of the three teams we will be playing against (Hungary and Ukraine) just competed in the Olympic Qualifying tournament. Hungary narrowly missed out on an Olympic spot losing their final game. 
"We definitely have one of the most talented teams in the tournament, however we obviously lack that 3x3 experience which is very important.  
"How quickly we can get our chemistry right is going to be vital and I believe we can be successful during our first time on the international stage."  
Joseph believes the GB experience will stand his players in good stead for their Team England mission in Birmingham next year.  
"It's exciting to be making our debut in an international 3x3 competition and the experience will serve us well on the road to the Commonwealth Games," he said. "The Commonwealth Games itself are likely to feature heavily experienced 3x3 teams such Australia, New Zealand and Canada so we have to be ready. 
"We're at the beginning of the 3x3 journey so there will be many more opportunities ahead this summer to stake a claim for the Commonwealth Games with Ball Out 3x3 and beyond. 
"Our preparation is key and we need our players engaged as much as possible in 3x3 basketball in the run up to Birmingham 2022." 
What are the Europe Cup and League of Nations? 
For the Europe Cup qualifier, in Constanta on 26/27 June, the GB men are in a group with Hungary, Ukraine and Kosovo, while the women are matched with Hungary and Slovakia. All GB's games will take place on Sunday, 27 June. 
There are four tickets to the FIBA 3x3 Europe Cup Finals in Paris available for both men and women. The teams are divided into four pools with the top two in each advancing to the knock-out round. The winners of each of four male and four female elimination games qualify.  
In the U23 League of Nations there will be three days of action (28-30 June) in Tel Aviv, Israel. GB are drawn in the same conference as Spain, France, Israel 1 & 2 and the Netherlands in both men's and women's competitions.   
The three-day stay equates to three 'stops' on the League of Nations tour, played for COVID-19 safety reasons, in a 'bubble' to minimise travel.  
FIBA is planning two triple stops, with GB's other in Israel. If a Nations League Final is played, the host will qualify directly along with the six conference winners and the next best ranked team across all conferences. 
Coming soon...
Basketball England will launch a national campaign on 28 July to mark one year until the Commonwealth Games 2022. 
Our mission will be to: 
Get behind our Team England 3x3 squads

 

Create and showcase great places to play in communities with #ProjectSwish

 

And encourage more people to get involved in basketball, including 3x3

 
.
.