Stef Collins knows what it takes to win a Commonwealth Games medal.
The veteran Great Britain guard claimed a silver with Team England in Melbourne in 2018 – a highlight in a highly successful playing career. 
Now as the newly appointed coach of Team England 3x3 she is charged with bringing the national team up to speed in the exciting format of the game and targeting success at the 2022 Commonwealth Games in Birmingham with Team England. 
She started that mission at the recent Team England 3x3 camp in Manchester earlier this month and will continue it by leading a Great Britain team made up of England players on a mission to qualify for the Europe Cup Finals this weekend.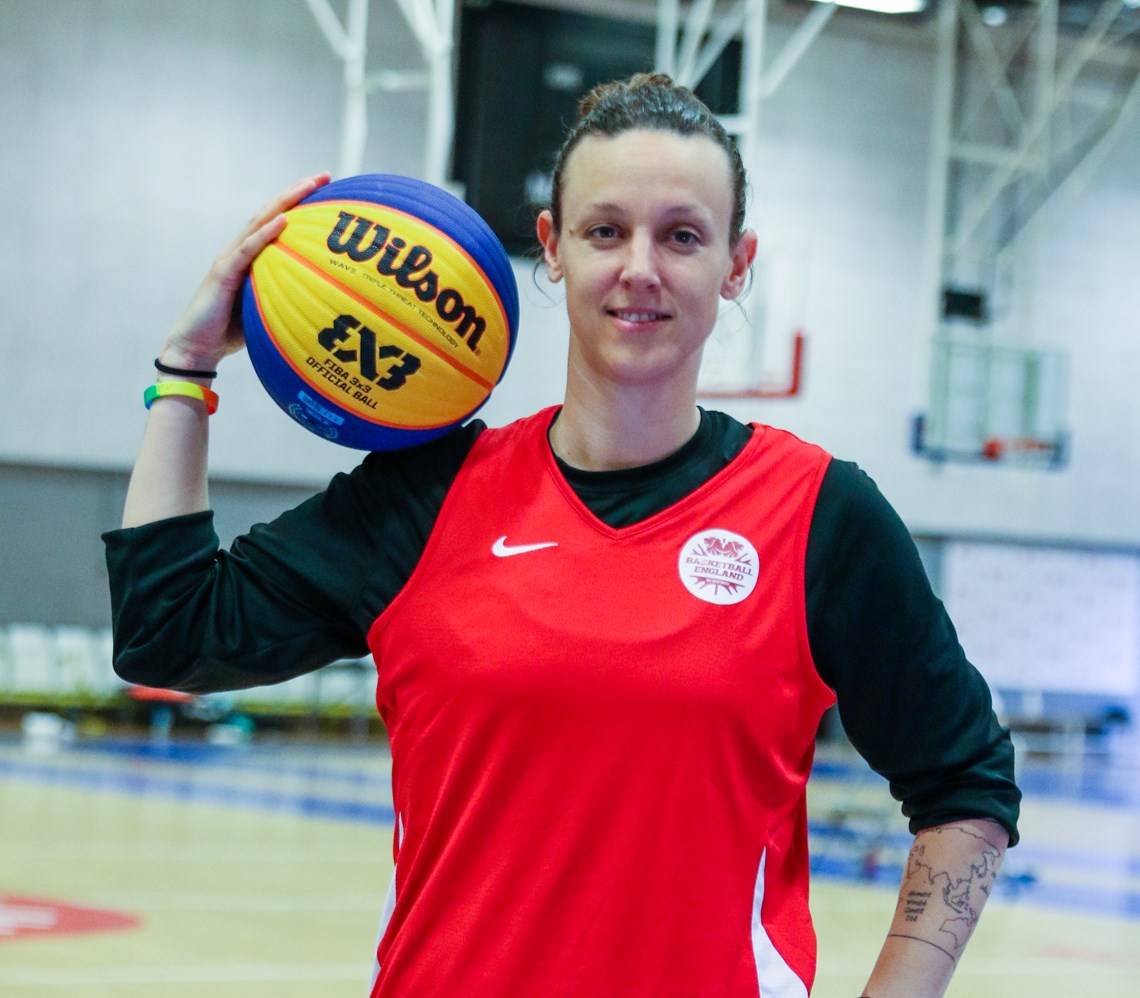 .
As part of a 3x3 collaboration between Great Britain Basketball and Basketball England, GB have entered senior men's and women's teams in Europe Cup qualifier in Romania on June 27 and younger squads in the Under-23 League of Nations in Israel on June 28-30 following a Team England camp in Manchester earlier this month. 
Collins is up for the task. 
She said: "We're looking forward to representing GB in the Europe Cup Qualifiers and the U23 League of Nations. 
"Our week-long Team England preparation was invaluable at the beginning of June where we saw 12 players for both the women and men come together to initiate the start of our 3x3 journey to the Commonwealth Games."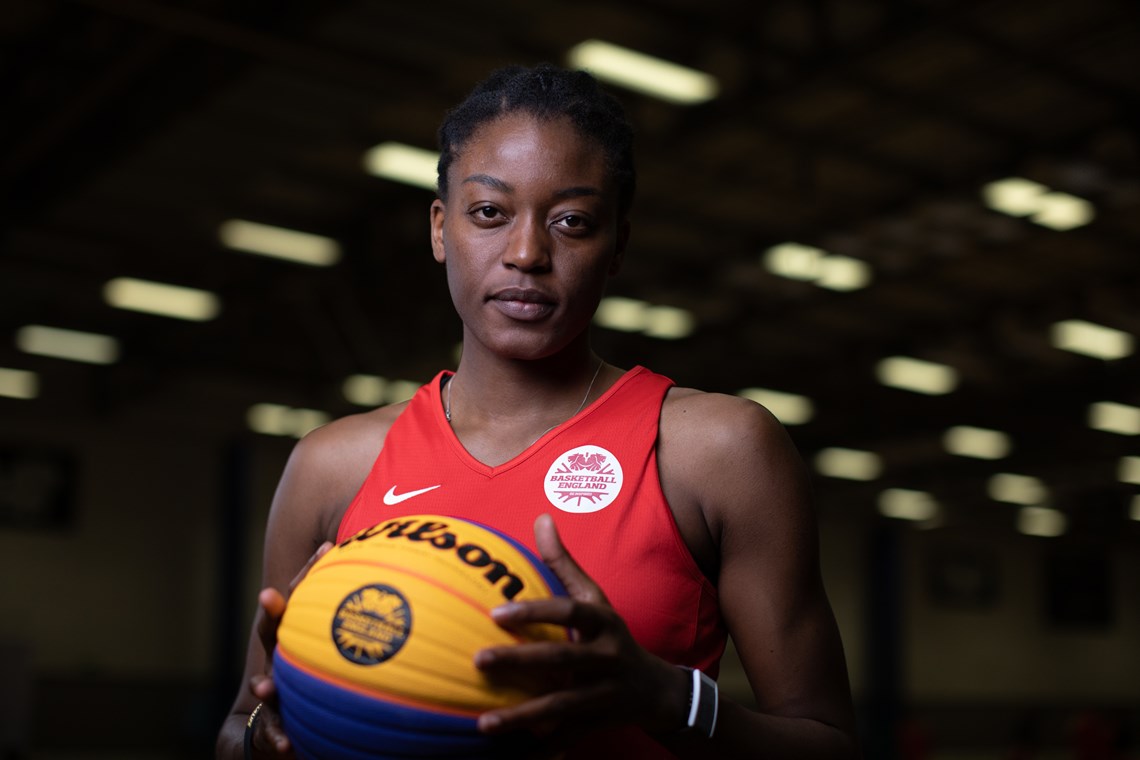 Collins is delighted to be able to lean on some familiar faces in her squads, veteran former teammates from her GB playing days, 
"I'm pleased to see the experience of Temi Fagbenle and Chan Handy shine through in adapting to 3x3 and providing great leadership throughout camp," she added. "It is also great to see current GB senior players, Chantel Charles, Cheridene Green and Shequila Joseph on the roster who bring great toughness and competitiveness to 3x3." 
Some bright younger talent will be part of the GB and Team England journey with Collins adding: "For many others it was their first time in a Senior National Team camp and I'm proud to see how the players adapted and improved each day. Shanice Beckford-Norton will be making her debut with the GB Seniors and is someone who can bring relentless energy and pace to the game.  
"The U23s with Katie Bennett, Abby Lowe, Loren Christie, and Paige Robinson-Miller really came together and created some great foundations which plays a big part in a team's chemistry on court.  
"The tournaments will be a great opportunity to see where we are as it is our first time entering teams into this competition and we will use this experience to continue to learn, adapt, and grow with 3x3.  
"Our ambition is to continue supporting our long list of players and others to take part in 3x3 this summer through the various Ball-Out tournaments as this will be an important part in identifying talent and further boost individual and federation ranking points." 
What are the Europe Cup and League of Nations? 
For the Europe Cup qualifier, in Constanta on 26/27 June, the GB men are in a group with Hungary, Ukraine and Kosovo, while the women are matched with Hungary and Slovakia. All GB's games will take place on Sunday, 27 June. 
There are four tickets to the FIBA 3x3 Europe Cup Finals in Paris available for both men and women. The teams are divided into four pools with the top two in each advancing to the knock-out round. The winners of each of four male and four female elimination games qualify.  
In the U23 League of Nations there will be three days of action (28-30 June) in Tel Aviv, Israel. GB are drawn in the same conference as Spain, France, Israel 1 & 2 and the Netherlands in both men's and women's competitions.   
The three-day stay equates to three 'stops' on the League of Nations tour, played for COVID-19 safety reasons, in a 'bubble' to minimise travel.  
Coming soon...
Basketball England will launch a national campaign on 28 July to mark one year until the Commonwealth Games 2022. 
Our mission will be to: 
Get behind our Team England's 3x3 squads

 

Create and showcase great places to play in communities with #ProjectSwish

 

And encourage more people to get involved in basketball, including 3x3
.