The first round of the WNBL playoffs are upon us, with four exciting match-ups on tap for this weekend.
D1W is following a traditional 1v8, 2v7, 3v6 and 4v5 format once again this year, with all eight teams in the mix from the opening round of the post-season.
We take a look at the four match-ups below, with each heading clickable for live stats, plus links to live stats and live streams at the bottom of the page.
Regular season champs Ipswich head into the weekend and a home matchup against #8 seeds Thames Valley as they look to turn their league title into playoff glory.
Success over the coming weeks would represent Ipswich's first post-season title since promotion to the top-flight for 2018/19, though the Suffolk programme have now claimed back-to-back league titles and appear on track for further accolades in the coming years.
Harriet Welham is once again a frontrunner for WNBL Player of the Year, with the ever-present guard averaging 25.8PPG this season alongside a host of other talents, including Esther Little and Cameron Taylor-Willis.
Thames Valley have come out second best in both match-ups with Saturday's opponents this season, losing 90-54 at home and 94-72 on the road, though the Cavs still have talent on their roster than can cause a problem for any side in D1W.
Katherine Goldsby averaged a league second-best 17.9PPG this year, and Ellie Bishop, Ezekiela Lisk and Emma Delea all finished the season strongly in back-to-back games against Cardiff.
It's still a tall order for Thames Valley tomorrow, but anything is possible in the playoffs.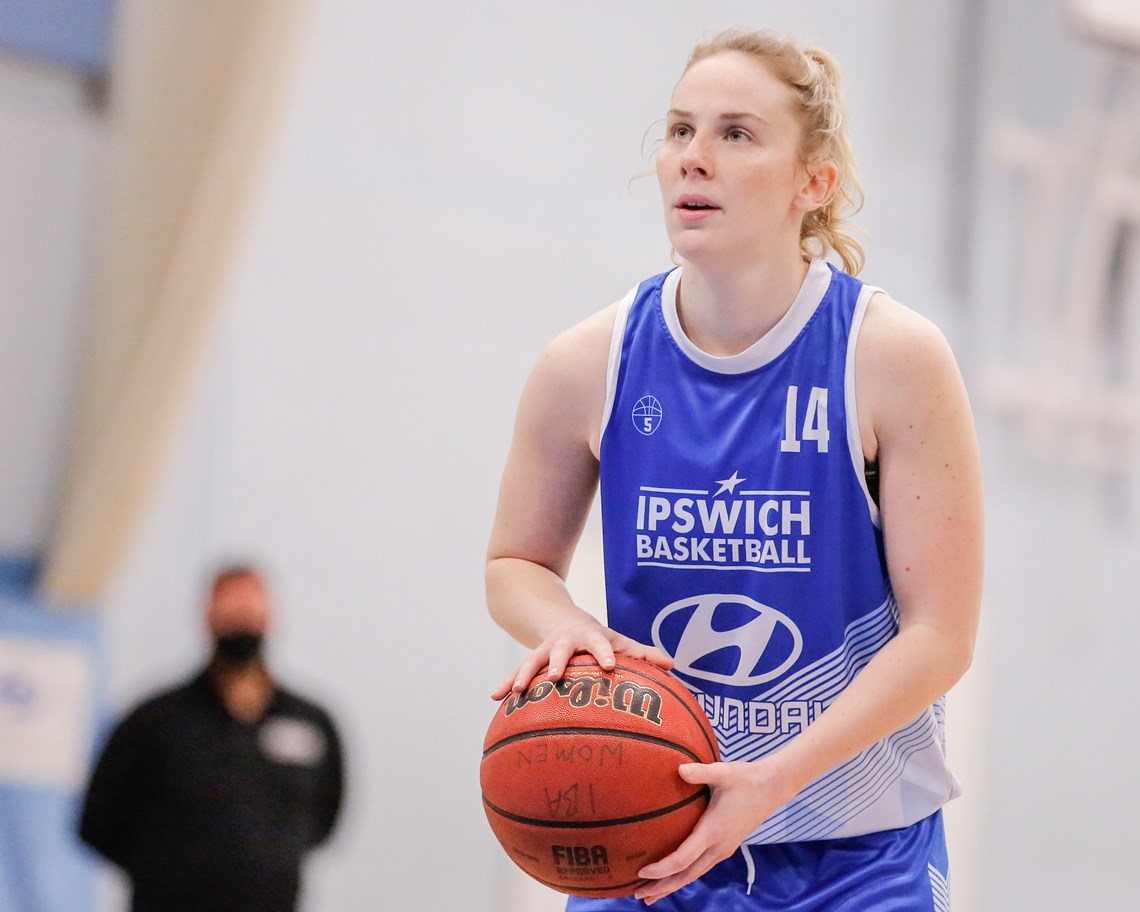 Few teams are hotter entering this year's playoffs than CoLA Southwark Pride as the #2 seeds welcome neighbours BA London Lions II this weekend.
CoLA are 11-1 in their last 12 games, with the lone loss coming on the road against leaders Ipswich. Forward Isi Ozzy-Momodu has enjoyed a solid campaign that has the starlet in the discussion for both Player of the Year and British Team of the Year, whilst teammate Molly Lavin earned a spot in the FocusHoops Team of the Week last time out. 
That points to a side in form and brimming with confidence, a dangerous mix for a Lions team that didn't find a way to best CoLA during the regular season.
With a 77-51 score line on the road way back in November before a 73-53 home loss a month ago, BA have struggled to match up with this weekend's opponents, especially Simona Henshaw, who top scored in both those meetings.
Paula Pazule was inked as the league's Player of the Week to close the regular season, the BA star will need to continue that sort of form here if the Lions are going to avoid an early exit from this year's playoffs. 
Loughborough welcome Reading on Saturday afternoon in what should be an exciting contest between two well matched sides.
Loughborough were on course for a potential title challenge a few weeks ago before a road loss to eventual champs Ipswich put paid to those hopes, with the Riders eventually having to settle for third spot.
After going 2-15 and finishing last in 2019/20, it has been an impressive campaign for the Midlands side and especially American Makana Stone. The forward's 16.0PPG, 14.3RPG, 3.6SPG stat line in amongst the best in the league, a solid effort in her debut WNBL season.
Reading will need to find a way to slow Stone down if they're going to triumph this weekend, though that's something they have managed already this season.
Stone had just 4 points on a 1/9 shooting performance as the Rockets won 70-64 in mid April, in contrast to the 64-61 Loughborough win in November where the American led all scorers with 18 points.
Sitota Gines Espinosa looks a favourite for the league's Defensive Player of the Year title, but the guard would no doubt have her hands full against the talented forward. That could leave Jessie Ford or Gaila Comesana with the task of keeping Stone quiet tomorrow.
These two sides went head-to-head over the latter part of the season to try and secure a home tie and the #4 seed, with Solent eventually coming out on top as they host Nottingham tomorrow.
Splitting their two games this year, both teams have won their home leg to set up what will no doubt be a highly-anticipated third meeting here in the playoffs.
1-3 in their last four, Nottingham aren't in the best form right now but with combo of Mady Burdett or Schekinah Bimpa providing flexibility for how NTU approach this one, plus the talents of Evi Dekker and Brahe Ashton, Trent could mount a solid post-season campaign despite finishing outside the top four.
Solent have had to adjust to life without their star guard Krisztina Velkey after she took up a spot on the Kestrels' staff as she awaits the arrival of her first child, but Faye Endean, Erica Mayer and Earleesha Jackson have all stepped up to the plate to fill the void left by the Hungarian scorer.
At 2-3 in their last five, including a defeat to bottom side Cardiff, TSK aren't in the best form either but no doubt this will still be a hard-fought contest with a place in next weekend's semi-finals up for grabs.
This weekend's fixtures:
Saturday 15 May
2pm - #4 Team Solent Kestrels v #5 Nottingham Trent University - LIVE STATS/LIVE STREAM
2pm - #1 Ipswich v #8 Thames Valley Cavaliers- LIVE STATS/LIVE STREAM LOCATION
2:30pm - #3 Loughborough Riders v #6 Reading Rockets - LIVE STATS/LIVE STREAM
3pm - #2 CoLA Southwark Pride v #7 BA London Lions II - LIVE STATS
Main image credit - Loughborough basketball