Week two of the WNBL season includes plenty of exciting action for fans to enjoy.
Former National Cup and playoff champs Anglia Ruskin make their D1W return after taking last season off, whilst 2020/21's fifth place finishers Nottingham Trent University also get their campaign underway.
There's six games in all to look forward to, and we take a look at all the action below. There's also links to live stats and live streams at the bottom of the page.
Anglia Ruskin University (0-0) v CoLA Southwark Pride (1-0)
Anglia Ruskin get a tough match up to start the season as they host CoLA Southwark Pride tomorrow.
Opting to sit out from the 2020/21 season, WNBL fans will no doubt be eager to see how the former frontrunners stack up against last season's runners-up.
Retaining the services of Katrin Hulme and Jazmin Gyulai, who spent last season in the WBBL, will be a boost to Jacob Lloyd's side. As will the addition of former Slovakia U18s guard Tereza Zatkova and Courtney Gray from Thames Valley.
CoLA won last weekend as Molly Lavin's 20 points pushed Pride to a 69-48 victory against Reading, with the forward also earning FocusHoops Team of the Week honours in the process.
.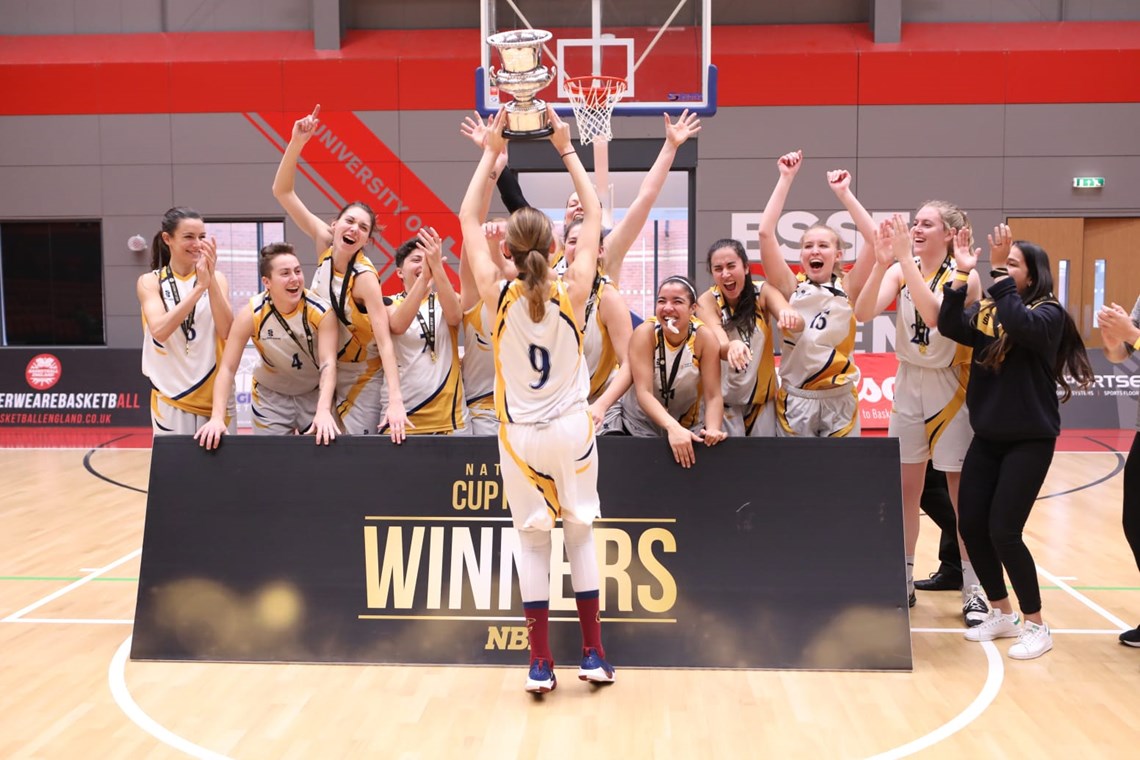 Elsewhere this weekend
Sacha Lecuyer is the reigning D1W Player of the Week and the guard will look to keep that form going as her Loughborough Riders (1-0) host Worcester Wolves (1-0).
The Wolves saw off Bristol Flyers to start the season, with Chandre Nunez dropping 18 points. Nunez v Lecuyer could be a great battle to watch this weekend as both teams try to move to 2-0.
That loss to Worcester means Bristol Flyers (0-1) are still searching for a first win on the young season, and they'll entertain Team Solent Kestrels (1-0).
Sporting a usually deep roster, slowing the Kestrels down could be a tough task for most teams this season. TOTW selection Faye Endean showed last week why she's a key piece of the Solent offence as she dropped 18 points..
The new look Ipswich (1-0) got their season off to a winning start as they knocked off Thames Valley, and next up for coach Drane's young side is a road trip to London Lions II (0-1).
The Lions came up short against Endean and the Kestrels last weekend but have plenty of reasons to be optimistic this weekend, especially if Fatmata Janneh can repeat her 27 point, 11 rebound antics.
Nottingham Trent University (0-0) are one of just two teams who are still to begin their schedule, but that ends tomorrow as the Midlands programme gets a visit from Thames Valley Cavaliers (0-1).
With a coach change ahead of the new season and some player turnover, it remains to be seen how NTU will shape up in 2021/22, but a match up against a Thame Valley team that ran Ipswich close last weekend should be a good yardstick to measure them by.
Sunday's only game is another treat for WNBL fans as the BE YouTube channel will host Cardiff Met Archers II (0-1) as they take on Reading Rockets (0-1).
Both these teams started their season with an L, but one will bounce back this weekend. If it will be Cardiff and Team of the Week selection Isobel Bunyan or Candela Hermida Nunez and the Rockets remains to be seen. Nunez impressed with 22 points in the loss to CoLA, whilst Bunyon's 18-point, 13-rebound, six assist effort was one of the standout performances of week 1.
This weekend's fixtures:
Saturday 9 October
12:30pm - London Lions II v Ipswich - LIVE STATS/LIVE STREAM
2:30pm - Loughborough Riders v Worcester Wolves - LIVE STATS/LIVE STREAM
3pm - Bristol Flyers v Team Solent Kestrels - LIVE STATS
4pm - Anglia Ruskin University v CoLA Southwark Pride - LIVE STATS
4pm - Nottingham Trent University v Thames Valley Cavaliers - LIVE STATS/LIVE STREAM
Sunday 10 October
1pm - Cardiff Met Archers II v Reading Rockets - LIVE STATS/LIVE STREAM
Main image credit - Luke Simcock