While relaxing at home in Nottingham, Ben Stanley's eyes started to widen when a post on social media by the Solent Kestrels came up for a head coaching role.
Already aware that the job would pop up on his radar, he decided to put in an expression of interest. Mixed with the knowledge that his partner was applying for a job in Southampton as well, they shared a quick joke.
"To be honest, I didn't think much of my expression of interest for the Solent job," Stanley reflects.
"My partner works for a firm based in Southampton and had applied for a role in their head office, so we were joking with each other, saying that we were going back to Southampton, but neither of us thought a lot of it."
One Saturday, however, alongside fellow coach Matt Newby, Stanley was at a five-star camp in Leeds when he got an unexpected message.
Remembering the moment that would alter his plans for the upcoming season, Stanley says: "I got a message on the Saturday saying that you have an interview on Monday afternoon.
"So I went home on Sunday night and had the interview, which went very well in terms of the role it gave me, which is so important to me. It was exactly what I wanted and that was to coach the same players every day.
"There aren't many places across the country that provide you with that kind of access to players and for me, the next steps were to do this or to be an assistant at the next level up, so I was very keen on that."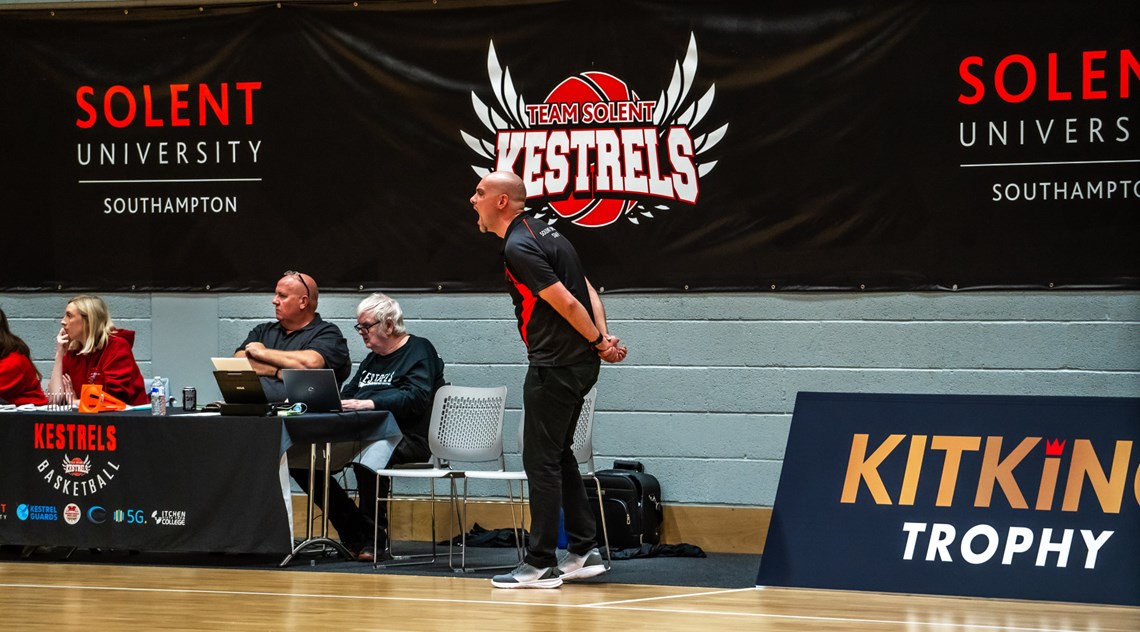 The interview certainly had a lasting effect. Within 24 hours, the job offer came through, which he accepted.
"Funnily enough, my partner got her job at her firm's head office, so we looked at each other and said: 'oh, we actually are moving back to Southampton'," Stanley joked.
"It's a great fit. Matt Guymon and I are close friends, I've known chairman Matt Bishop for a long time and Bev Guymon gave me my first opportunity to coach at the National League level.
"So I have always had a close connection with the club and like everyone else. I will always honour and say the best things about Bev. She got me my break and it's great to be back."
New challenges
Stanley's move to Solent ends a near decade-long association with Nottingham Hoods, having joined the club as a player in 2013.
With coaching experience in basketball since the age of 14 and playing since the age of ten, Stanley started his basketball adventures at Ellesmere Port Panthers before joining East Durham Academy.
It eventually led to the first division for the old Solent Stars, where he was appointed captain in his second year at the club.
His veteran mindset on the court was a perfect fit for coaching, but he decided to give the sport up before he gave himself a chance to fulfil that conquest.
Eager to experience new challenges and a new life of sorts, Stanley fell out of love with the game. But one person didn't believe his reasons to walk away.
That was the general manager at the Hoods, Lee English.
"I said I was retired, this wasn't a break. I was done, I wanted new challenges," Stanley said. "So I went and became a support worker at a college for three years, and in that time, I had shown no interest in returning to coaching or playing.
"Lee, though, was probably the only person in basketball that messaged me every fortnight just to see how I was, and Lee was there for me and kept that door to basketball open for me without putting any pressure."
English's persistence paid off. When then Hoods coach Ryan Westley stepped away from the role ahead of the 2020/21 NBL Division 1 season, Stanley was top of the replacement list.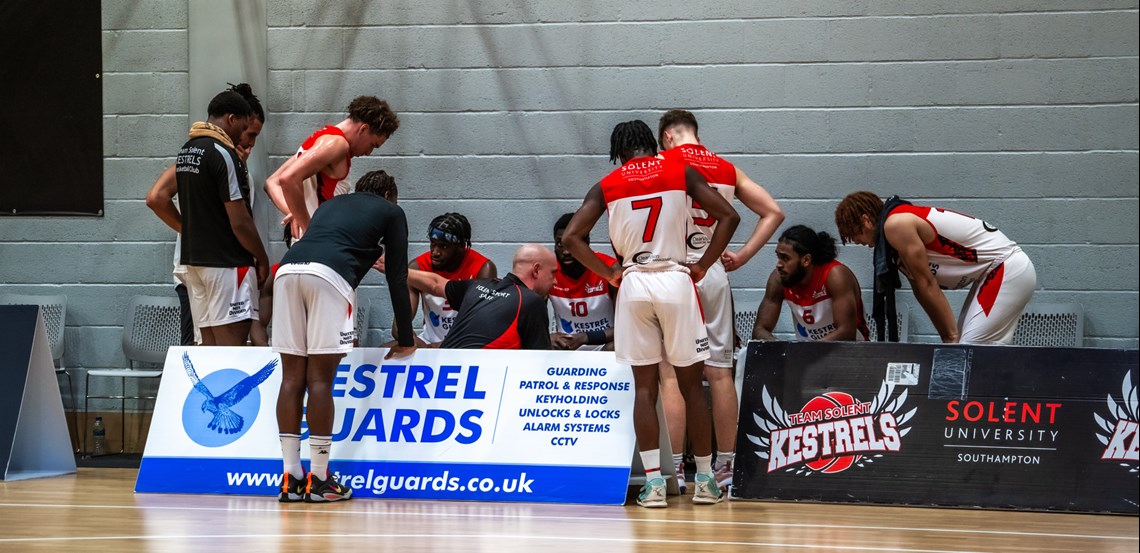 However, the timing could not have been more awkward.
The sport, in general, was returning to action following the coronavirus pandemic, which was – and still is – ongoing. 
Still, because of the return to play rules due to covid-19, more attention than ever was paid to player safety and hygiene. Stanley joked that he felt more like a cleaner, not a coach.
And it was a difficult season for Nottingham. They only collected two wins from 19 games, but due to the season rule all teams were given a spot by default in the Playoffs with no relegation due to Division 1 being the only league in operation.
"We had committed to doing things a certain way that season because of the situation," Stanley said.
With the season out of the way and normality beginning to come back, Stanley could properly start implementing his plan.
"It's what we needed to do, not just from the team aspect but also from a culture standpoint," he admits. "I felt as a coach I didn't do a great job from a culture standpoint and we needed to change and we did."
The changes worked wonders for Hoods. On the court, they bolstered their line-up with Kyle Jimenez, a guard who had recently represented Scotland at the Commonwealth Games, seven-footer Morakinyo Williams and Joshua Guddemi along with their core line-up.
From basement lurkers to a home Playoff spot was an incredible turnaround for the Hoods, and it earned Stanley a tiny spot in the Coach of the Year conversation.
"I loved them all," he says. "Even though they drove me crazy at times, they were fantastic.
"It's great to see Kyle Jimenez in the BBL; he deserves that chance. It's great to see so many have remained at the club, and of course I still keep an eye out, follow what they're doing and have a great thing going there."
Dan Watts has taken the reigns at Hoods, with the lure of a return to the south coast too appealing.
A rebuild
Stanley arrives at a club where everything they have taken part in, they have won over the last four years. It sounds like a no-brainer, right?
However, he inherits a Solent squad in rebuild mode. Their stars are gone, and the team is now essentially comprised of university and Itchen College players. But the future is bright.
As well as the men's side, Stanley, with the help of former Solent player Jerry Merrill has also taken the reigns of the women's team.
"It's a massive coaching cliché, but I tell the guys and girls that we want to get better every week," Stanley says.
"That's our priority. One of our key values is an unwavering commitment to improvement, which we are trying to preach to these guys."
It's a process, but one that Stanley is relishing.

Words: John Hobbs
Pictures: Kai Johnson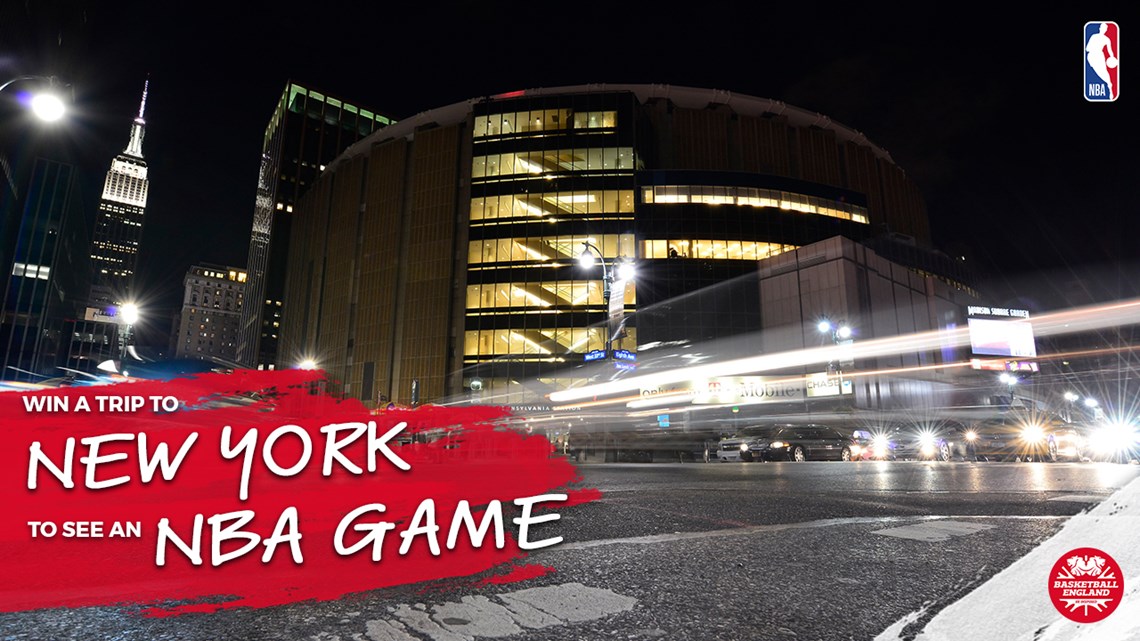 Join Basketball England for free and win a trip to New York City, courtesy of the NBA.
Whether you have a Supporter Account as a fan, follower, enthusiast or advocate, or a Full Account and have paid for a licence to play, coach or officiate in competition, you can enter our prize draw.
Basketball has the power to change lives. Our #GameTime campaign aims to raise awareness of the positive impact that basketball can have on people no matter who they are or where they are from.
.
.