Twenty-three games played out this last weekend across the Men's and Women's National Cup competitions. 
These early rounds separate the wheat from the chaff and indicate which teams are destined for a place in next January's final at the National Basketball Performance Centre in Manchester. 
The Lapwings' mandate

 
And Stockport Lapwings – current Women's National Cup holders – mandated that they aren't ready to give up their gong just yet as they beat University of Nottingham Wildcats comfortably in a 67-42 win.  Top scorer on the day was Lapwings' Megan Collins on 16 points. 
Newly promoted Brent Bulls are currently barnstorming the WNBL1 with a 3-0 record and they're making good of that momentum in the Cup too.  
They matched up against league rivals London Lions II in the second round and blasted them at home 74-47.  
Lions' Fatmata Janneh had a whopping 30 points but with no supporting cast her efforts were in vain.  
Bulls' Kenisha Whyte (16pts), Itziar Fernandez (10pts) and Eleanor Bishop (10pts) balled out in this victory.  
Ipswich have made a slow start to the 2022/23 WNBL1 season, losing two of their opening three fixtures, but a turning point could be in sight as they put the sword to University of East Anglia this weekend, winning the battle of East Anglia 95-57.  
UEA won the first quarter but their strong start was quashed by a dominant Ipswich display, Ava Battese knocked down an impressive 10 three-pointers to record a season high 38 points and Yazmin Edwards and Olivia Forster chipped in 16 points apiece.  
Breakers breaking Derbyshire hearts 
Milton Keynes Breakers are soon to be known as the MK Giant Killers in the Men's Cup, they recorded their second victory of the month against a team in a higher division, beating home side Derbyshire Arrows 101-85. 
Dante Langley broke Derbyshire hearts with his explosive 40 point game and former D1M standout Blayne Freckleton was no slouch either, adding his own 21 points to ensure the Breakers progressed into the fourth round where they'll face NBL1 side Bradford Dragons. Let's see if they can earn that giantkiller moniker for real.  
In other news, Myerscough Academy were able to stop Worcester Wolves winning streak with a hard-fought 76-61 home dub.  
The 'Sco Asante twins, Stephen and Peter, contributed 42 points between them and Lucas McGregor was top scorer for the Wolves with 21 points.  
Over in London there were four juicy matchups to get your teeth stuck into. The legendary Brixton Topcats couldn't contain London Sharks, who won 78-68 and will now face D2 side London Elite in the fourth round, after the Elite beat Greenwich Titans 79-72 in their third-round fixture. 
Down the M4, Cardiff Met Archers beat Bracknell Cobras 98-92 in what Archers' head coach Guntrip called a 'high-octane' performance.  
Archers' Daniel Flaherty (26pts), James Dawe (18pts) and Ioan Nickson (12pts) all put in a shift to ensure they get to test their mettle against D1 calibre in the next round.
This weekend's Cup results: 
Saturday, 22 October  
Women's National Cup  
Sunday, 23 October 
Women's National Cup  
London Lions II 47 – 74 Brent Bulls

 

Ipswich BC 95 – 57 University of East Anglia

 

Nottingham Trent University 0 – 20 Northamptonshire Titans

 

Reading Rockets 69 – 46 West Herts Warriors

 

Sheffield Hatters II 20 – 0 Worcester Wolves

 

Tees Valley Mohawks 56 – 35 Sheffield Sabres Elite Basketball Academy

Manchester Mystics 61 – 43 Bromsgrove Bears

Derby Trailblazers 41 – 65 City of Birmingham Rockets
Men's National Cup 
Anglia Ruskin University – CoLA Southwark Pride (Result TBC)

 

Preston BC 91 – 56 Calderdale Explorers

 

Manchester Swarm 74 – 84 Teesside Lions

 

Myerscough Academy 76 – 61 Worcester Wolves

Leicester Warriors 101 – 76 St Helens Saints 

 

Encon Derbyshire Arrows 85 – 101 Milton Keynes

Nottingham Academy Wildcats 89 – 88 Oxford Hoops

 

Northamptonshire Titans 98 – 88 Ipswich BC

 

Brixton Topcats 68 – 78 London Sharks

 

London Elite 79 – 72 Greenwich Titans

 

University of East Anglia 77 – 50 Team Swindon 

 

Bristol Hurricanes 73 – 81 Bristol Academy Flyers

 

Cardiff Met Archers 98 – 92 Bracknell Cobras

Exeter Spartans 72 – 81 Brighton Bears 
.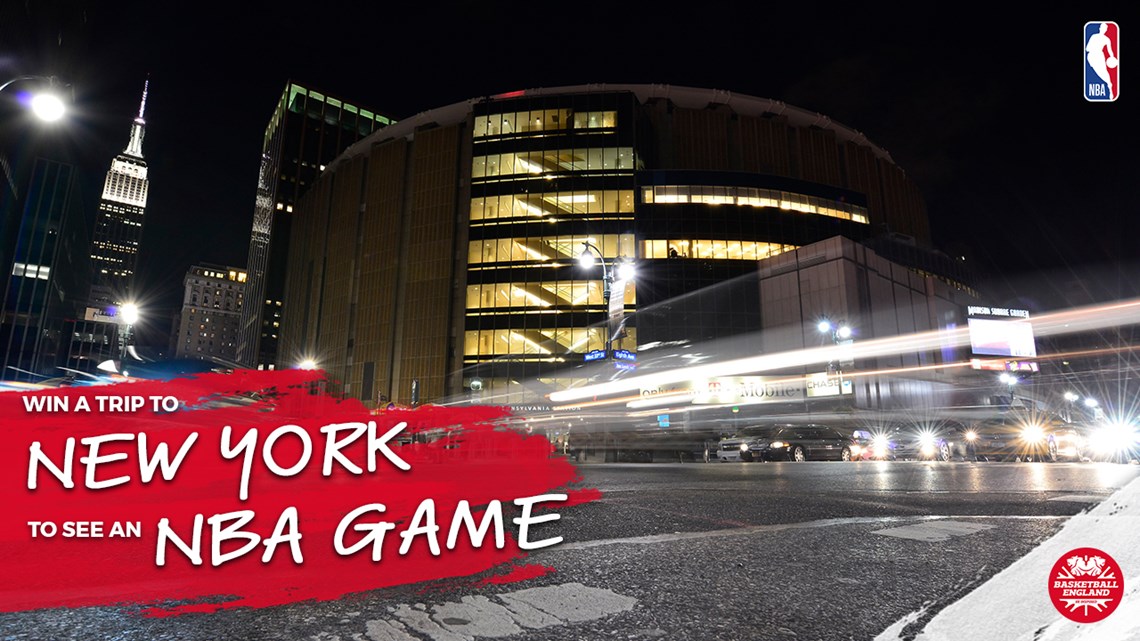 Join Basketball England for free and win a trip to New York City, courtesy of the NBA.
Whether you have a Supporter Account as a fan, follower, enthusiast or advocate, or a Full Account and have paid for a licence to play, coach or officiate in competition, you can enter our prize draw.
Basketball has the power to change lives. Our #GameTime campaign aims to raise awareness of the positive impact that basketball can have on people no matter who they are or where they are from.
.
.