Leicester Riders and London Lions lifted the BBL and WBBL Cups at an entertaining, record-breaking showpiece for the two top-flight leagues in Birmingham.
Riders beat Manchester Giants 83-69 at Birmingham's Utilita Arena, capping a memorable Sunday afternoon in front a record crowd for a BBL Cup final.
Almost 10,000 fans saw them lift the trophy as Geno Crandall was named MVP after he dominated at both ends of the court.
Earlier in the day the Lions lifted the WBBL Cup after beating Newcastle Eagles 87-47 in front of an incredible crowd of 6188.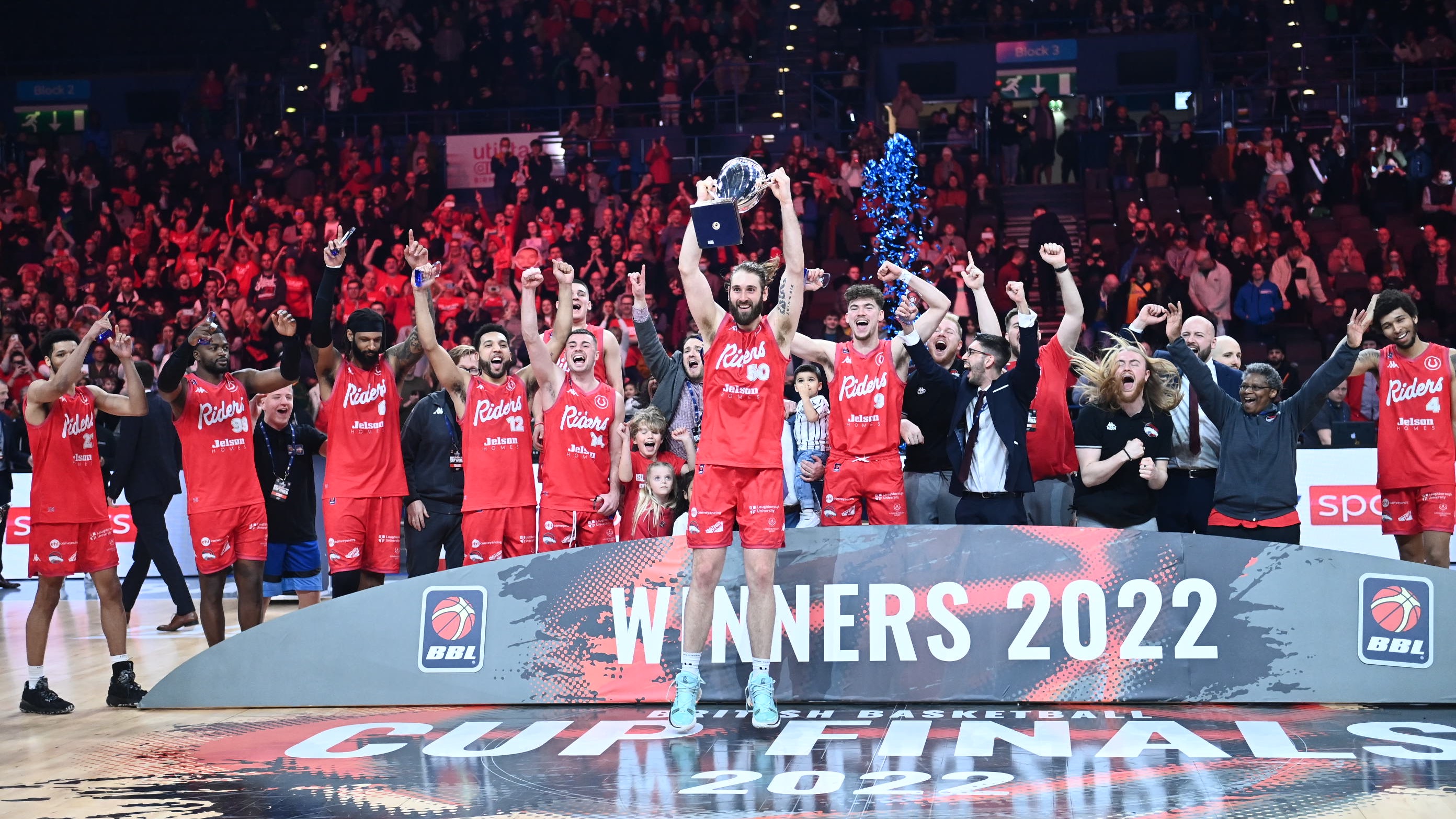 The Riders point guard scored 26 points, five assists and five rebounds in an outstanding individual performance. Crandall was at his sensational best, playing a starring role in an excellent team performance from the BBL Championship front runners.
Azania Stewart was named WBBL final MVP after she dominated with scored 20 points in a commanding display, contributing one assist and six rebounds, helping the Lions to a first-ever Cup victory.
Riders Head Coach Rob Paternostro said:
"I thought from the second quarter our defence locked them up, even if you don't shoot particularly well you can be strong defensively and I thought those guys did a great job. The second quarter we only gave up eight points and I think that's what got us in front.
"From the first day got in we looked round and thought we've got some talent, some real professionals in our camp. Our fans do a great job and I thought there was great intensity and atmosphere inside the arena today. It's a welcome sight for everybody to see fans back with us today."
BBL Cup Final MVP Geno Crandall said:
"I thought it was a credit to the work we put in during the week. As players you feed off the crowd, I was playing to our crowd and getting them into it myself and our guys feed off from that.
"We're a team that is extremely consistent and over the course of the 40 minutes we have the ability to put teams away. It was great to play out there in front of so many fans, that is what it's all about, I think it's been an awesome event and weekend for British Basketball."
Lions Head Coach Mark Clark said:
"I'm really pleased to get the win, it's a nice way to end the first half of the season. I think Newcastle did an excellent job and they did really well to reach the final. We're really pleased to win the game.
"We've never won the WBBL Cup before so it's really nice to pick up some silverware and the group really do deserve it. The crowd mean everything to us, it's so important for the game."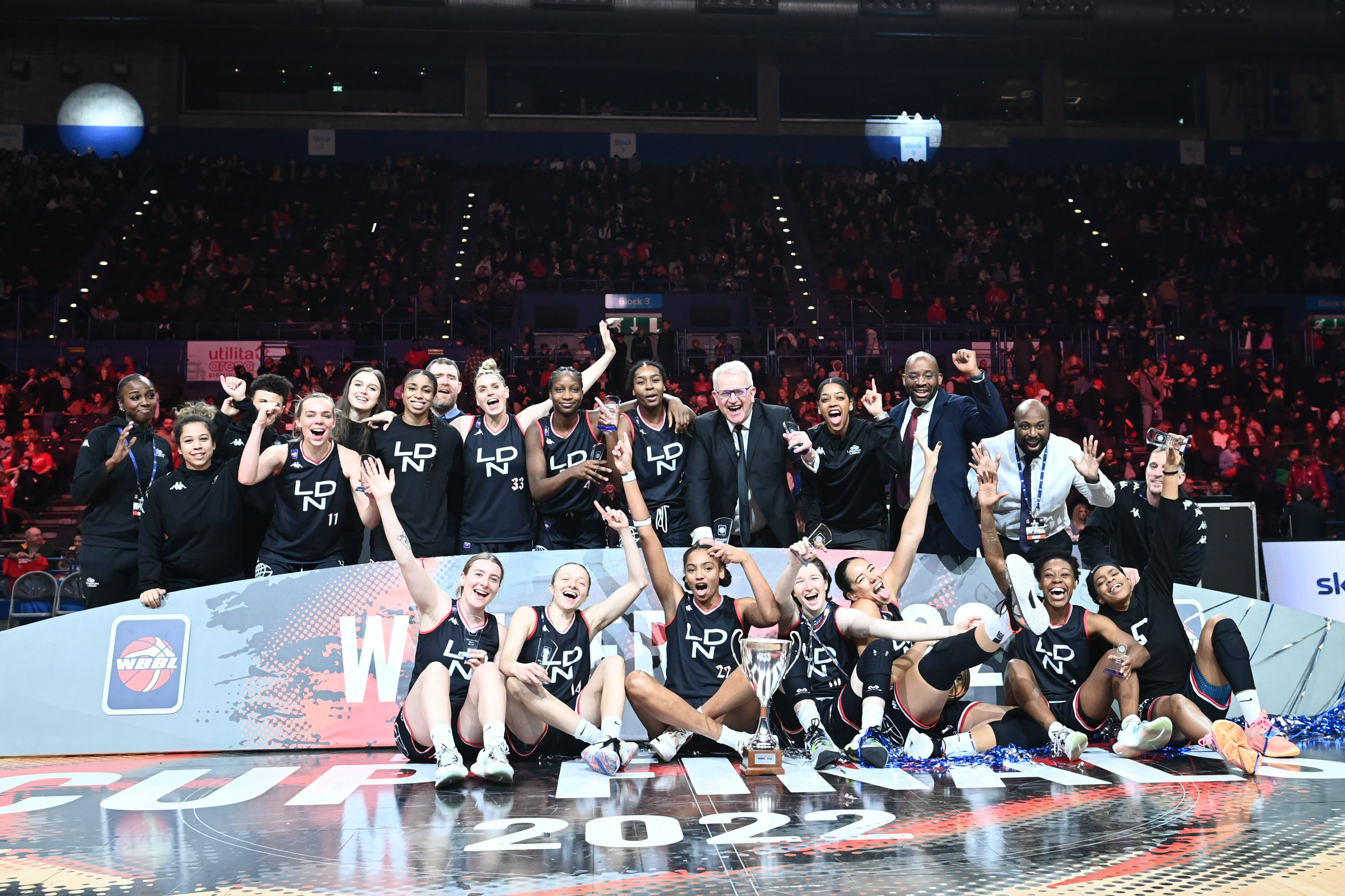 WBBL Cup Final MVP Azania Stewart said:
"I think any of our team could have won it, this afternoon my team really found me and put me in positions to be successful. I feel we've been working so hard, it's a great afternoon and I am really really proud."
Pictures: Mansoor Ahmed