FocusHoops' Darren Paul is back to have his say on the Team and Player of the Week candidates from last weekend's D1W action.
As a writer, commentator, podcaster and more, Darren gives his expert view on another great selection of games, with no shortage of potential choices.
Have your say on this week's choices and give a shout-out to the players you think deserve one using the hashtag #NBL2223. Don't forget to tag us!    
Twitter: @NBLengland / @FocusHoops  
Facebook: @NBLengland  / @FocusHoops  
Instagram: @nblengland / @focushoops  
How it works
Darren will pick a Player of the Week and four other selections to round out his Team of the Week, paying attention to the following criteria:
Efficiency  
Stats  
Team and opposition strength  
Periods of influence in the game 
Being on a winning team (exceptional performances from players on losing teams will be considered for TOTW)
The FocusHoops Team of the Week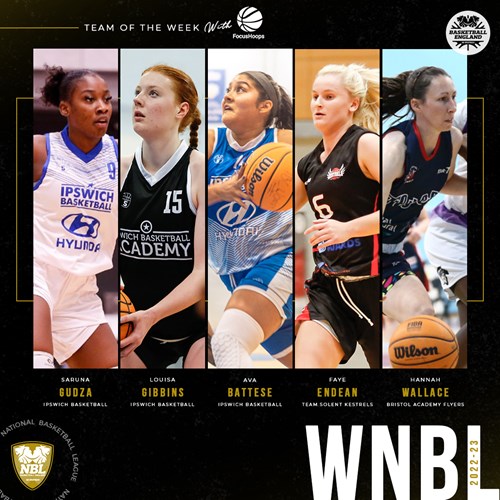 PLAYER OF THE WEEK 
Saruna Gudza - Ipswich, Guard 
24PTS, 4REB, 4AST, 22EFF 
Gudza was in efficient form on Saturday as Ipswich stunned the reigning champions CoLA Southwark Pride at home. Gudza finished with 24 points on 57% shooting including going 2-2 from three on her way to the game high score.  
She pulled down four boards with two on each end of the floor and dished four dimes in a performance that had a bit of everything, turning it on in a huge third period to bag 15 points as Ipswich took control and held out for a statement victory.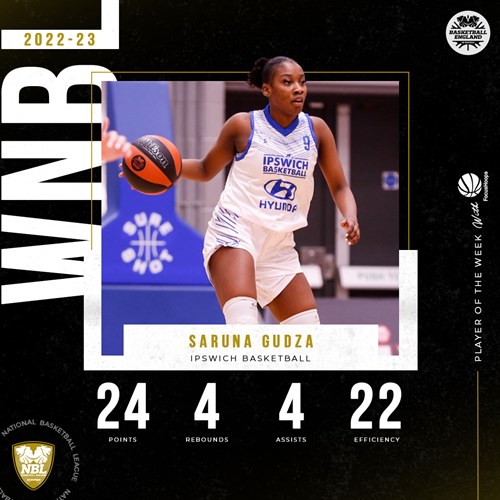 Louisa Gibbins - Ipswich, Forward 
5PTS, 14REB, 6AST, 21EFF 
Gibbins goes back-to-back with team of the week performances as Ipswich took down CoLA on Saturday. She might not have had her best scoring performance but where she shone was on the defensive glass, pulling down a game-high 12 defensive boards and 14 total.  
Gibbins' defensive efforts didn't finish there as she was a menace in the passing lanes finishing with six steals and tacked on one rejection for good measure. In a performance that demonstrates how a player can make an impact in numerous ways, Gibbins finished with a third of Ipswich's assists, a team-high six.  
Ava Battese - Ipswich, Guard 
21PTS, 3REB, 3STL, 20EFF 
The captain made a serious contribution for Ipswich against CoLA. Battese finished with 21 points on 50% shooting with all her scoring coming from three-point land. Battese took just one shot from inside the arc and went on to sink seven triples in a shooting performance for the ages.  
She pulled down three boards, all defensive, and picked off three steals as well as finishing with a team high +29 in her 27 minutes of action.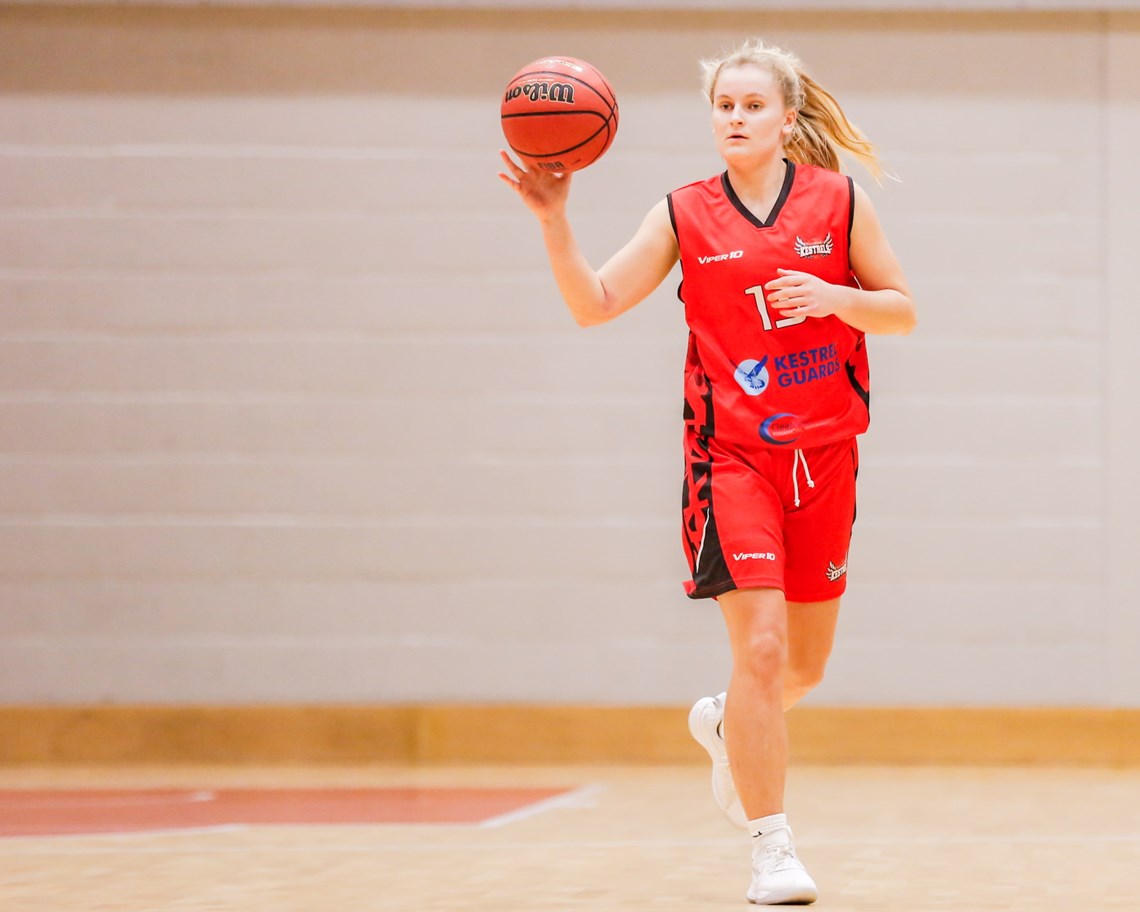 Faye Endean - Team Solent Kestrels, Guard 
17PTS, 8REB, 6AST, 21EFF 
Endean (pictured above) led the Kestrels in scoring as they took down the Loughborough Riders at home on Saturday evening. She bagged 17 points - nine points in the crucial second quarter which saw the Kestrels gain the lead after a tense opening period, a lead they would not relinquish. 
Endean also put in work on the glass with eight boards, all defensive, and dished six dimes. She was the only Kestrel to record a steal, grabbing three passes whilst drawing six fouls in an important performance for the Solent star.  
Hannah Wallace - Bristol, Wing
21PTS, 6REB, 18EFF 
Wallace was the standout Bristolian as the Flyers picked up their first win on the year taking down Worcester by three points on the road on Saturday night.  
She finished with 21 points, with nine from the charity stripe, proving an absolute handful for the Wolves as she was fouled eight times.  
Wallace bagged five points in the final period as the Flyers fended off the Wolves in a tense period of play. She also pulled down six boards, dished one assist and picked one pass in a solid outing from the versatile Flyer.  
Team basketball 
Ipswich stun CoLA at home 
Ipswich picked up their fifth win of the season whilst giving CoLA just their third loss after their 86-67 contest in Ipswich on Saturday. Ipswich were led by the scoring of Liv Forster, Saruna Gudza and Ava Battese all finishing north of 20 points in the contest, whilst Louisa Gibbins worked hard on the glass, in the passing lands and dishing dimes.  
A 21-10 double-double from Felicia Jacobs-Abiola was the best individual display from CoLA who edged the game on the glass but struggled to limit turnovers and struggled to handle the outstanding three-point shooting of Battese, who went 7-13 from outside.  
Flyers off the mark with win over Wolves 
Bristol Flyers finally have their first win of the season with a hard-fought 63-60 victory on the road over Worcester Wolves, thanks in part to a huge 21 points from Hannah Wallace and 16 points from Leila Jepson, with both hitting 41% of their shots.  
Wolves finished with four players in double-digit scoring, with Charlotte Finn and Nuri Seyedagha leading the way in scoring. Bristol did a better job of getting to the line and shot better from outside to clinch the win that they will be hoping to kickstart their season with.  
Honourable mentions 
Megan Donery - TSK - 12-11-4 19EFF 
Alia El Shabrawy - LOU - 17-12-3 27EFF 
Felicia Jacobs-Abiola - CoLA  - 21-10-2 26E
.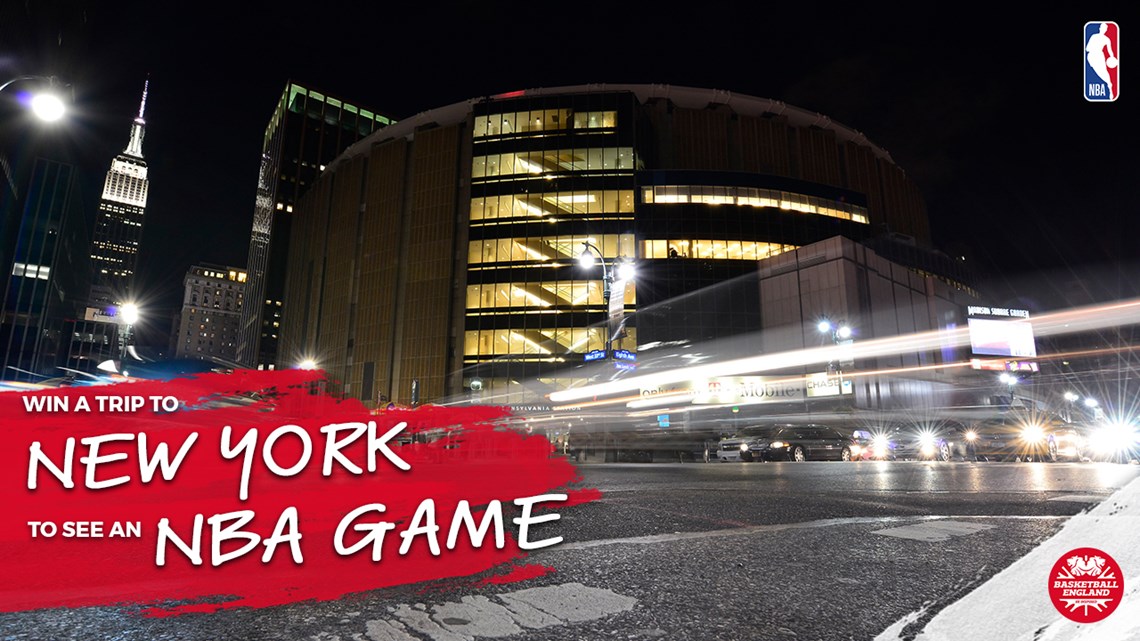 Join Basketball England for free and win a trip to New York City, courtesy of the NBA.
Whether you have a Supporter Account as a fan, follower, enthusiast or advocate, or a Full Account and have paid for a licence to play, coach or officiate in competition, you can enter our prize draw.
Basketball has the power to change lives. Our #GameTime campaign aims to raise awareness of the positive impact that basketball can have on people no matter who they are or where they are from.
.
.