FocusHoops' Darren Paul was spoiled for choice this week, picking his Player and Team of the Week from a number of high-quality performances across D1W.
As a writer, commentator, podcaster and more, Darren saw Solent and Loughborough stay perfect on the season, plus Thames Valley beating reigning champs CoLA as part of five games spread across the weekend.
Have your say on this week's choices and give a shout-out to the players you think deserve one using the hashtag #NBL2223. Don't forget to tag us!    
Twitter: @NBLengland / @FocusHoops  
Facebook: @NBLengland  / @FocusHoops  
Instagram: @nblengland / @focushoops  
How it works  
Darren will pick a Player of the Week and four other selections to round out his Team of the Week, paying attention to the following criteria:
Efficiency 

 

Stats 

 

Team and opposition strength 

 

Periods of influence in the game 

Being on a winning team (exceptional performances from players on losing teams will be considered for TOTW)
Other players will also receive a shout out as honourable mentions at the bottom of the piece.
The FocusHoops Team of the Week 
PLAYER OF THE WEEK
Alia El Shabrawy - Loughborough Riders, guard
25PTS, 13REB, 8AST, 34EFF
Three weeks into the new WNBL season and Alia El Shabrawy is on a tear as she makes it three appearances from three in my Team of the Week, also claiming top billing as my Player of the Week here.
Fresh off a triple-double last time out, El Shabrawy came close to that feat once again with a 25 points and 13 rebound double-double, falling just two assists shy as Loughborough downed Cardiff 80-46.
The talented guard shot well, hitting 47% from the floor and going 7-9 from the charity stripe, all whilst dishing eight assists and contributing with rebounds at both ends of the floor.
It was another excellent all-around performance, leaving many to wonder how long this level of output can continue.
Lindsey Cleary - Reading Rockets, guard
18PTS, 12REB, 3AST, 31EFF
Lindsey Cleary's move to Reading from Nottingham over the summer looks to be one of the signings of the early season.
Another impressive performance from the American sees her in my Team of the Week thanks to an efficient 18 points on 69% shooting. Cleary pulled down 12 boards, an even six at both ends of the floor, to go with her three dimes and three steals.
The former NTU standout has been a big factor in a solid start to the season for her new team, and deserves the recognition for her output this weekend.
Fatmata Janneh - London Lions II, forward
21pts, 16reb, 6ast, 27eff
Fatmata Janneh returned to the line up for the London Lions II and goes straight into my Team of the Week as her 21-16 double-double against Bristol helped the Lions pick up their first win of the year.
Janneh did much of her damage inside and at the strip where she knocked down 5-6 freebies and took control of the defensive glass for 14 of her rebounds. Janneh also dished six dimes and snagged four steals in an important victory for the Lions.
Kat Goldsby - Thames Valley Cavaliers, guard
13pts, 6reb, 3ast, 17eff
Kat Goldsby's 13 points helped TVC take down last year's dominant force CoLA on the road in week three, pushing Goldsby into my Team of the Week in the process.
Goldsby, who was fouled eight times in the contest, made the most of those opportunities to hit 5-7 from the stripe to go with her 40% shooting from the floor, also pulling down six rebounds and dishing three dimes.
The American played disciplined basketball, committing just one turnover and two fouls whilst getting two blocks and two steals in another captain's performance from TVC's leader.
Helene Trailin - Thames Valley Cavaliers, forward
19pts, 16reb, 1AST, 30eff
A fabulously efficient 22 minutes from Helene Trailin sees her make a debut in my Team of the Week after her 19 points and 16 assists double-double helped TVC down last year's champs CoLA 69-50.
Trailin hit 80% from the floor and went 3-4 from the stripe on her way to 19 points, cleaning up on the defensive glass to pull down more defensive rebounds (12) than anyone else had total rebounds in the contest!
Team Basketball
LOndon Lions II pounce to clip Flyers' wings
London Lions II picked up their first win of the year thanks in part to the season debuts of Fatmata Janneh and Ruchae Walton. Both enjoyed impressive outings on the road against Bristol, helping to seal a 63-55 victory.
Janneh and captain Walton went for a combined 38 points, with Walton pulling down six offensive boards, three steals and a block to complement Janneh's 16 boards and six dimes.
Tamara Smith-White was also in on the act for the Lions, bagging 12 points and six boards to see the Londoners bounce back from a tough loss last weekend.
Rockets down wolves after hot start
Reading Rockets picked up a huge win this weekend as they downed Worcester Wolves 74-50 on the road.
Reading started hot in the first, winning the period 21-7 and after letting Worcester back into the contest during the second quarter, the Rockets shut things down after the main change. Settling the match up with a 22-6 third frame allowed the visitors to manage the final period and bag a crucial victory.
Reading had five scorers in double-digits, with Cleary's 18-12 double-double leading the way. Maike Meier also finished with a 10-11 double-double as Reading made it back-to-back road wins.
Honourable mentions
Jasmine Graham (LOU) - 10P/12R/1A/18EFF
Faye Endean (TSK) - 24pts (no live stats available)
Maike Maier (REA) - 10P/11R/2A/17EFF
.
.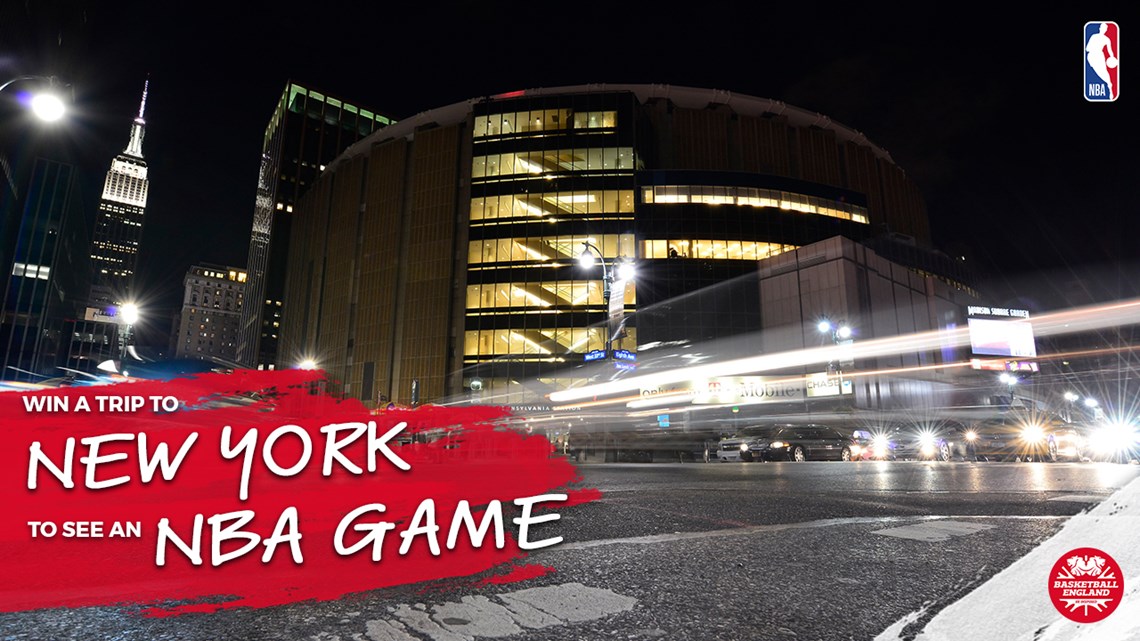 Join Basketball England for free and win a trip to New York City, courtesy of the NBA.
Whether you have a Supporter Account as a fan, follower, enthusiast or advocate, or a Full Account and have paid for a licence to play, coach or officiate in competition, you can enter our prize draw.
Basketball has the power to change lives. Our #GameTime campaign aims to raise awareness of the positive impact that basketball can have on people no matter who they are or where they are from.
.
Main image credit - Loughborough Basketball
TOTW graphic credits - Loughborough Basketball, Luke Simcock, Graham Hodges, Imagequest