Basketball England's initiative #ProjectSwish – a key element of
the #GameTime campaign
– will continue to help people in the basketball community put nets on hoops by extending its distribution period. 
"There won't be a fallow period throughout the autumn and winter months like we have had in the past," said BE Basketball Court Activation Officer Toby Wilkinson. 
"The submissions page will be kept open for everyone, especially those hardcore outdoor hoopers. We recognise #ProjectSwish has been an integral part of renewing and continuing people's interest in playing basketball and upgrading their local courts and we don't want the momentum to stop." 
From April this year, an additional 500 courts were registered on projectswish.co.uk and nearly 2,000 nets were distributed, which means, since 2019 nearly a whopping 10,000 nets have been shipped free of charge to over 4,000 courts. 
New courts to celebrate
#ProjectSwish's mandate doesn't only centre on nets, it also is helping people renovate and renew local courts with its activation guide and has given away branded gear as rewards for crowdfunding pledges.  
#ProjectSwish-inspired court refurbishments to be celebrated this year include the Brightlingsea Sledgehammers' new eye-catching beach court, the Blue Cage courts in Deptford, London, which were funded by Lewisham Council and painted with the motto 'Peace – Love – Unity – Equality, court artist aficionado Lois O'Hara's work with Hackney Council and the brand-new basketball courts at Northampton's Racecourse park.  
Looking ahead 
After England's men and women claimed the inaugural Commonwealth Games 3x3 medals, winning gold and silver respectively on a triumphant night in Birmingham, a significant financial investment has been made to develop 3x3 and 5v5 basketball participation opportunities for people in the city, with up to 20 basketball spaces earmarked for creation and enhancement.  
#ProjectSwish will also be involved in upcoming court renovation projects in London, Sheffield, Jersey, Worthing, the Isle of Wight, Manchester, Birmingham, Southend, Stoke-on-Trent, Nottingham and Northwich.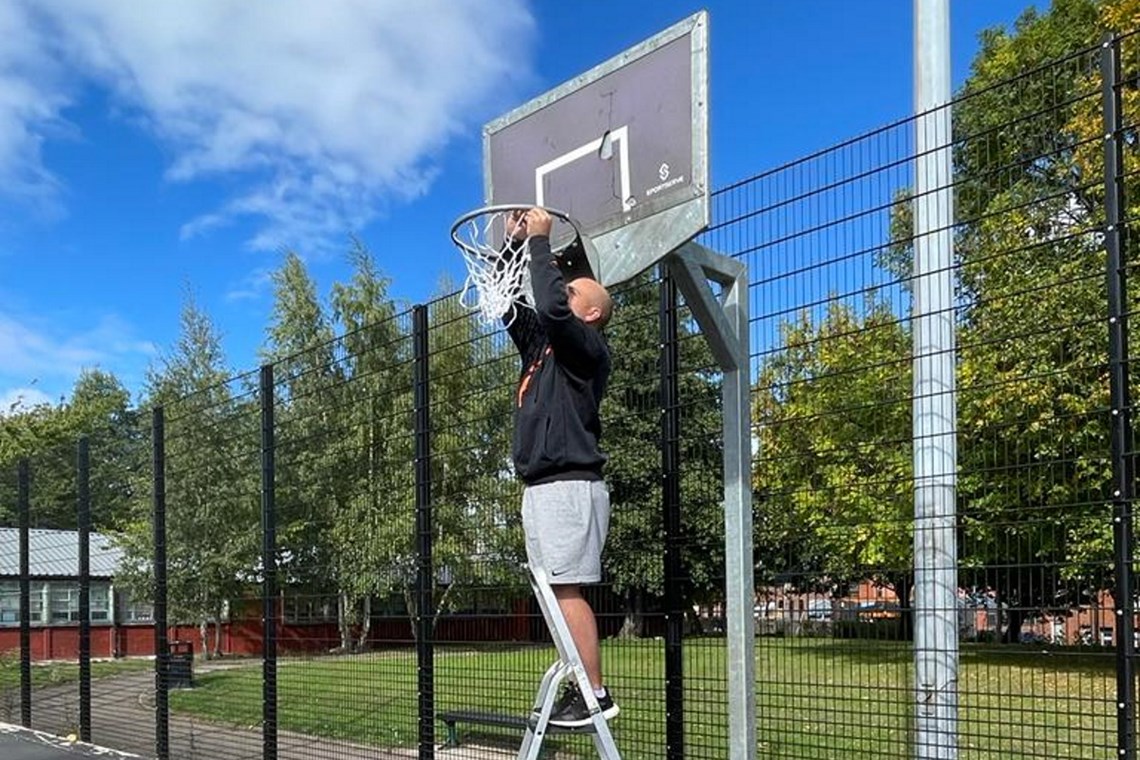 How did it start? 
The brainchild of BE Head of Participation Pete Griffiths, #ProjectSwish was inspired by FIBA's #SWISHIN2017 that offered 10,000 nets to the global basketball community so that more players could swish the ball in 2017.   
Griffiths built on this idea, thinking 'if you give people a net for their local court and some guidance, they will put it up themselves'. 
"#ProjectSwish has exceeded our expectations. We originally ordered 1,000 nets to start it four years ago and that was the target. They lasted 10 days or so, and the demand for nets every summer has continued to increase," said Griffiths. 
"We love that the project has captured people's imagination and galvanised local communities to improve their courts by putting up new nets. Their input means we have also been able to collect and map the whereabouts of England's outdoor courts, and our website court finder is helping more people find places to play ball – and helping us understand where there needs to be more facilities to play basketball.  
"The fact that lots of people are enthused and engaged with it is fantastic and not just local people, high-profile players, court artists, influencers. I'm getting calls from people in Norway, the States, Germany, France, Wales and Northern Ireland asking for advice. It's becoming a global movement." 
.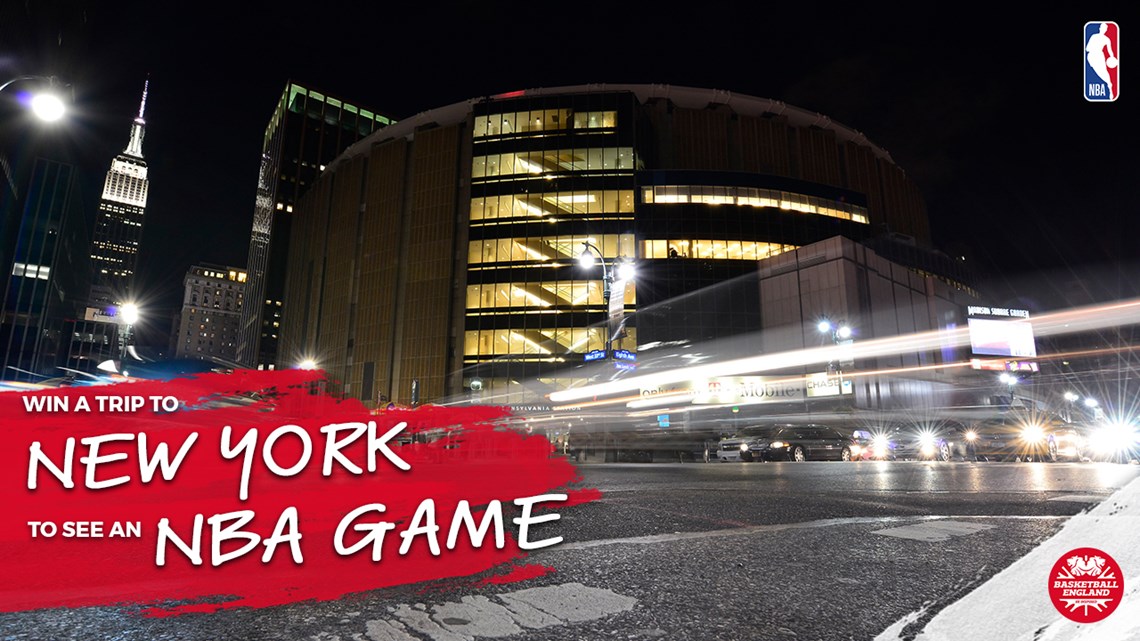 Join Basketball England for free and win a trip to New York City, courtesy of the NBA.
Whether you have a Supporter Account as a fan, follower, enthusiast or advocate, or a Full Account and have paid for a licence to play, coach or officiate in competition, you can enter our prize draw.
Basketball has the power to change lives. Our #GameTime campaign aims to raise awareness of the positive impact that basketball can have on people no matter who they are or where they are from.
.
.