GB Maxibasketball picked up two second-place finishes at the Murcia Masters,

Cartagena

.

 

In the Men's 40+ competition Head Coach Jesse Sazant (Kent Crusaders) and assistant Brian Deacon (Sussex Bears) saw their team brush aside teams from Alicante and Seville, before defeating Swifts GB in the semi-final 41-28 and going down to RC Maritimo Melilla from Malaga 42-34 in the final.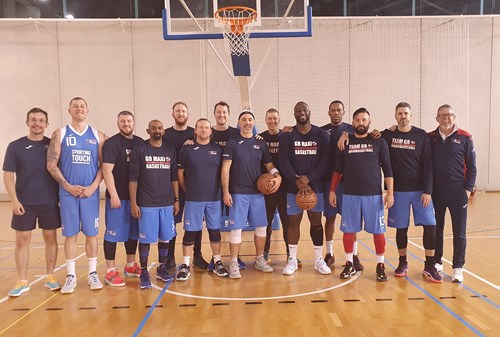 The Men's 50+ competition saw Coach Mike Martin leading his team to silver in his first outing coaching an international GB age group team. Defeating two Spanish teams in their pool games, GB Maxis beat Hamburg 40-29 in the quarter-finals before seeing off Belgrade by five in the semis, then going down to Cartagena by four in the final.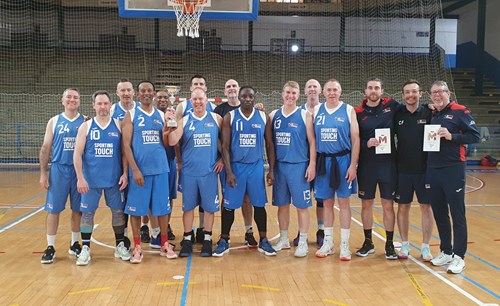 Coach Mark Poynton made his international coaching debut, leading the GB Maxis Men 45+ team to semis where they lost by three to San Basilio, Murcia. 
Coached by Southampton's CJ Lee and assisted by David Mason (GB Maxis 45+ coach in Malaga), GB Maxis Women 40+ came through their first-round games with a 1-1 win/loss ratio, but lost their semi-final game to Poland, 23-20.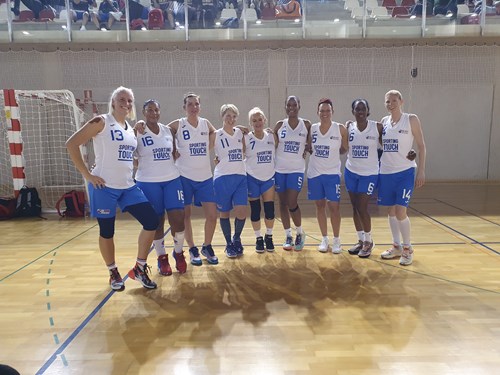 GB Maxis Women's 50+ team suffered a similar fate, missing out on a chance to contest the gold medal game when they lost to Spanish outfit, Salliver Fuengirola, by the same scoreline as their 40+ counterparts. 
Rosters: 
M40+: Acho Anyigbo, Andy Thrower, Darryl Gheerawo, Gary Collins, Lee Clark, Mark Denchfield, Robin Hall, Sam Richardson, Scott Russell, Simon Emmerson, Steve Foster, Uche Ofili. Coaches: Jesse Sazant & Brian Deacon 
M45+: Anthony Mannall, Aron Townsend, Emerson Westerby-Sissons, Jeff Wadey, Lee Phillips (SCO), Michael Barry (SCO), Neil Baker, Paul Jessop, Tunde Okunniwa. Coach: Mark Poynton 
M50+: Alex Winter, Calvin Tarlton, Chris Mark, Dave Mann, Donald Sampley (SCO), Keith Kelly (ex-Wales), Keith Pringle, Mark Bradbury, Mike Embaye, Nigel Fisher, Phil Pearce, Steve Milham.  Coach: Mike Martin 
W40+: Brigitte Castillion, Christie Perucha-Rourke, Dawn Hall, Emma Parslow, Fiona Findlay, Ilze Holsteina, Jasmyn Ross, Michelle Tattershall, Ruth Eytle, Vilma Jurgaityte. Coaches: CJ Lee and David Mason 
W50+: Ali Strong, Ann Zammit, Anta Riekstina, Emma Seria-Walker, Iwona Rentflejsz, Lisa Sharman, Olivia Maury, Sadie Mason, Shirley Campbell (SCO), Shirley White (SCO). Coaches: Anita Curtis and Jimmy 'Jumpshot' Smith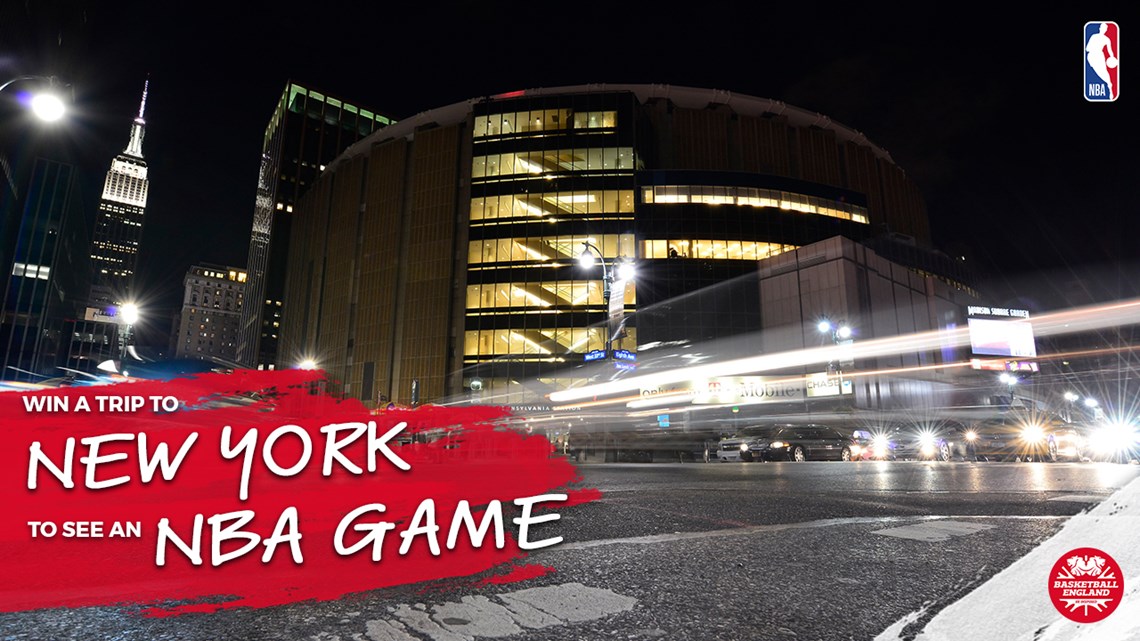 Join Basketball England for free and win a trip to New York City, courtesy of the NBA.
Whether you have a Supporter Account as a fan, follower, enthusiast or advocate, or a Full Account and have paid for a licence to play, coach or officiate in competition, you can enter our prize draw.
Basketball has the power to change lives. Our #GameTime campaign aims to raise awareness of the positive impact that basketball can have on people no matter who they are or where they are from.
.
.