Future stars of English basketball have been named as part of the Team England Futures programme, linked to the Birmingham 2022 Commonwealth Games. 
Toby Akinlade and Benjamin Reid, who compete for Manchester Magic and Charnwood Riders respectively in the Elite Academy Basketball League, have been named as recipients of the Backing The Best Award by SportsAid – a charity which enriches the lives of talented young athletes by recognising and nurturing their abilities through and beyond sport.  
Both players, who are on BE's Talent Pathway and have represented England and GB at junior levels, have been identified as players that have the potential to go further.  
The award, funded by Sport England, will help them with realise their potential by removing financial barriers and giving them an understanding of what it takes to deliver medal-winning performances at future Olympic, Paralympic and Commonwealth Games. They will be able to use the award to fund things like essential equipment, training camps, transport costs and additional coaching to help them on their journey.  
Team England Futures is being delivered by Commonwealth Games England and SportsAid, with the long-term aim of better preparing athletes capable of delivering medal winning performances as debutants at future Games, and to ensure national teams of the future are culturally diverse and representative of modern Britain.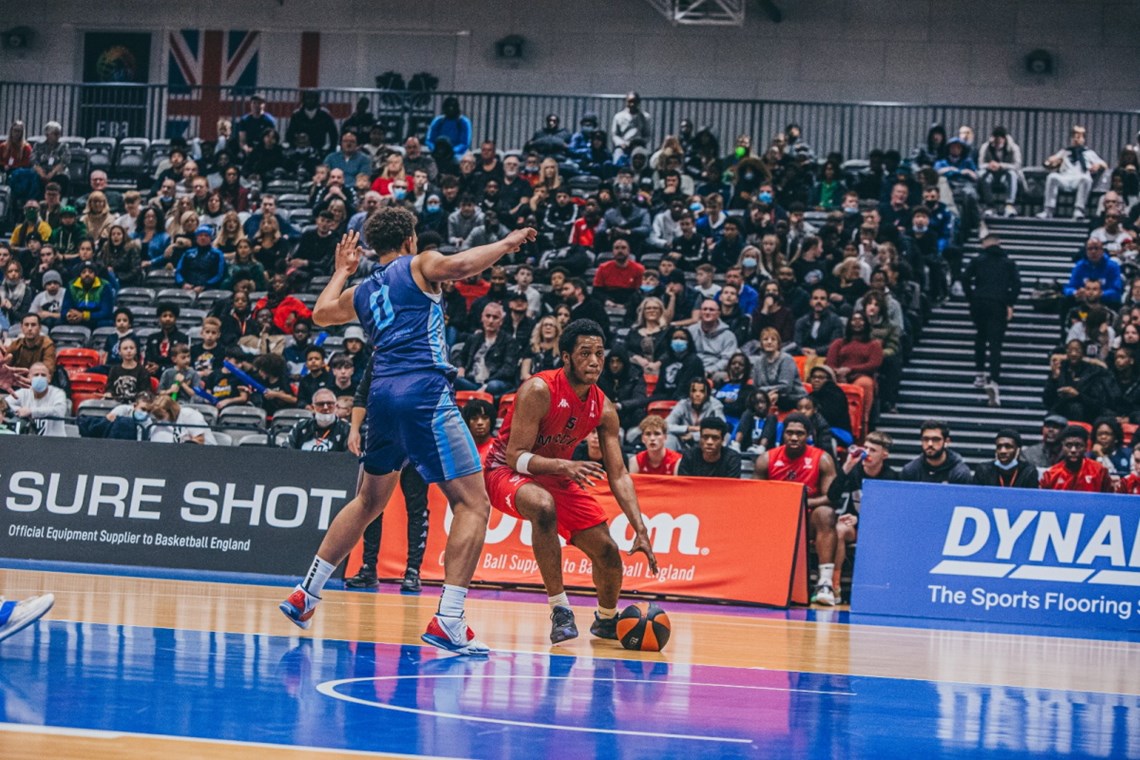 For 2022, the programme has been split into two categories:  
Potential Programme

(including Backing The Best) is designed for athletes who are on a performance trajectory, leading to selection for a major games within two cycles, ie LA 2028 Olympic and Paralympic Games and/or the 2026/2030 Commonwealth Games.

 
Aside from Akinlade and Reid, Basketball England has nominated a further 14 athletes across the two categories. Each will be provided with unique experiences and insight into the multi-sport, major Games environment, reinforcing the importance of the Commonwealth Games as a development opportunity within the talent and performance pathway.  
They are: 
TEF Preparation Programme 
Jayden Baldie

 

Olivia Forster

 

Grace Strickland

 

Josephine Vourliotis

 
TEF Potential Programme 
Natalie Charity 

 

Tejonah Sharon McKay

 

Oluwayemisi Mefful

 

Benjamin Michaels

 

Alasan Njie-Morgan

 

Andre Ryan

 

Oscar Curran  

 

Hannah Gray 

 

Daniel Nwauzu 

 

Violet Stutz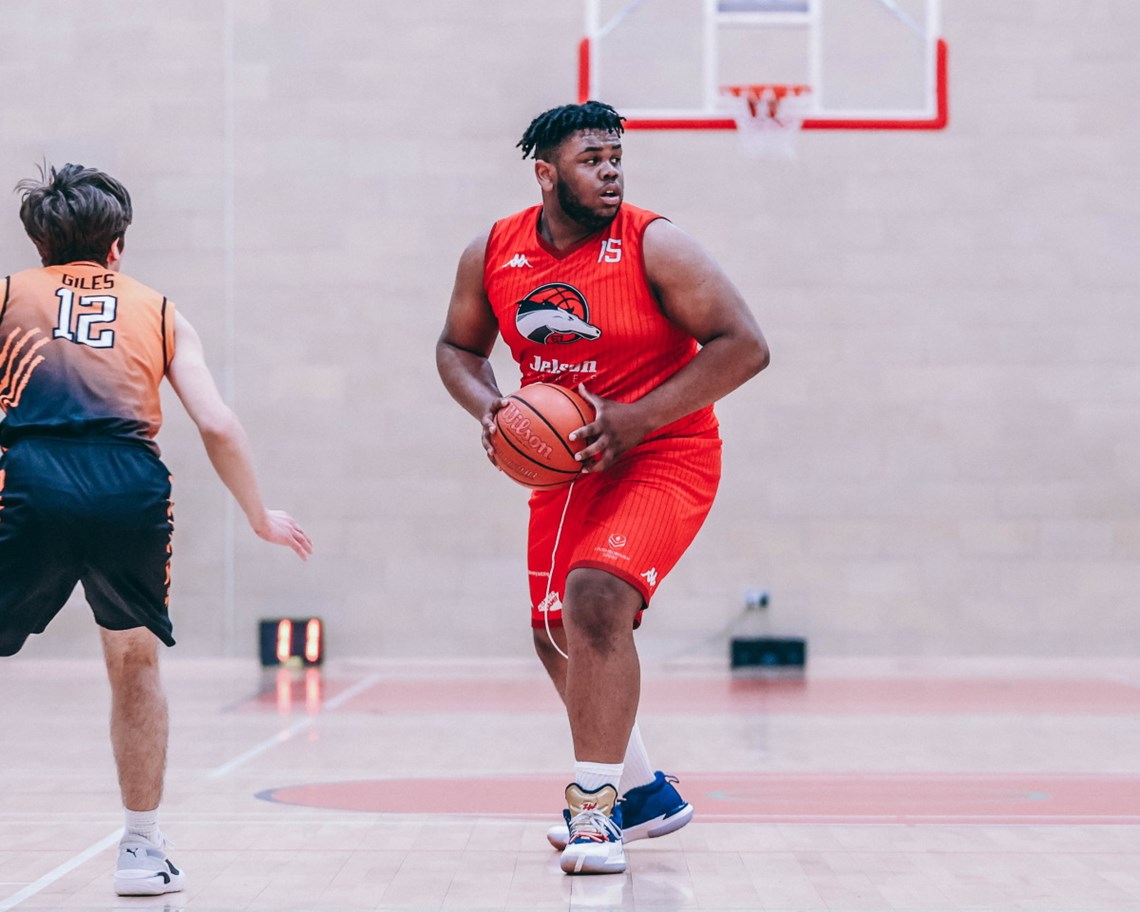 Basketball England's Head of Talent and Performance Steve Bucknall said: 
"Congratulations to all the players that have been named as recipients for the Team England Futures programme. 
"We support talent at every stage of our talent pathway and endeavour to make sure no opportunity to advance and develop potential is missed or wasted. Our goal is to create long-term success and world class performance through a player-centred approach to learning and development, with clear targets and objectives.  
"The innovative and experiential programme run by SportsAid and Commonwealth Games England echoes our work and will give our basketball players a truly unique taste of what it takes to reach and perform at a major multi-sports event."   
SportsAid CEO Tim Lawler said: 
"The Birmingham Commonwealth Games presents a unique opportunity to help an emerging generation of athletes and support staff to prepare for their breakthrough moment into high-performance sport - whenever it comes.  It's a chance to make the most of everything a major, multi-sport Games has to offer. Team England Futures is the programme to maximise that opportunity. 
"Anyone who has been selected to be part of Team England Futures is showing huge potential in their sport or their support role and has the mindset to engage with everything on offer. No one is on the programme by accident. Well done. Congratulations from everyone at SportsAid. We hope you have a game-changing experience." 
Commonwealth Games England CEO Paul Blanchard said: 
"We're delighted to be delivering The Team England Futures project at Birmingham 2022, in partnership with SportsAid.  
"Young athletes being able to experience a home Commonwealth Games will hopefully be invaluable to their future success. I'm sure we'll discover some new stars along the way and help to inspire the next generation of sporting talent, especially in sports making their Games debut, such as 3x3 basketball." 

Basketball has the power to change lives. The #GameTime campaign will aim to raise awareness of the positive impact that our sport can have on people no matter who they are or where they are from. 
Basketball England aims to engage one million people in basketball via the Commonwealth Games 2022, 3x3 and more.  
Whether you want to: 
Support Team England

 

#GetInvolved as a player, coach, official, volunteer or fan

 

Or improve your local court with #ProjectSwish

 
...regardless of age, gender or background, across every part of the basketball family, it's #GameTime!