After publishing the NBL and WNBL structures, the Jnr. NBL structures have now also been announced.
Like the senior competitions that have seen a growth of over 20% in entries compared to 2021/22, the Jnr. NBL structure has seen an incredible influx of teams as basketball continues its emergence from the recent struggles of the COVID-19 pandemic.
Overall, 719 teams have entered the Jnr. NBL for the upcoming season, a rise of over 34% on a year ago, that includes over 150 entries in both the U18 and U16 Boys competitions.
Female basketball also continues to grow, with the number of girls teams across the Jnr. NBL increasing from 110 to 168 for the upcoming campaign.
The National Cup is scheduled to take place once again, with Basketball England's partner Sure Shot retaining the title sponsor of the U18 and U16 Girls' and Boys' competitions.
The Cup final weekend is provisionally scheduled for 21 and 22 January 2023.
.
Basketball England's Senior Delivery Manager Gail Richards said:
"Like the senior competitions, it's so positive to see a host of new teams coming into the Jnr. NBL, plus an appetite from existing teams to return for another season.
"We'll continue to use the NBL structure to help push the game forward, and we're anticipating another exciting campaign that will no doubt include some highly-competitive basketball across the country."
Defending champs
The U18, U16 and U14 Boys Premier divisions will be split into three leagues, with U18 defending champs London Westside Rangers taking up a spot in the East conference, and U16 winners Manchester Magic playing in the North once again.
City of London Academy dominated the women's game last season across multiple competitions, with the U18 title one of the many that they secured. They'll be in the seven team South Premier for 2022/23, with another six teams up in the North Prem.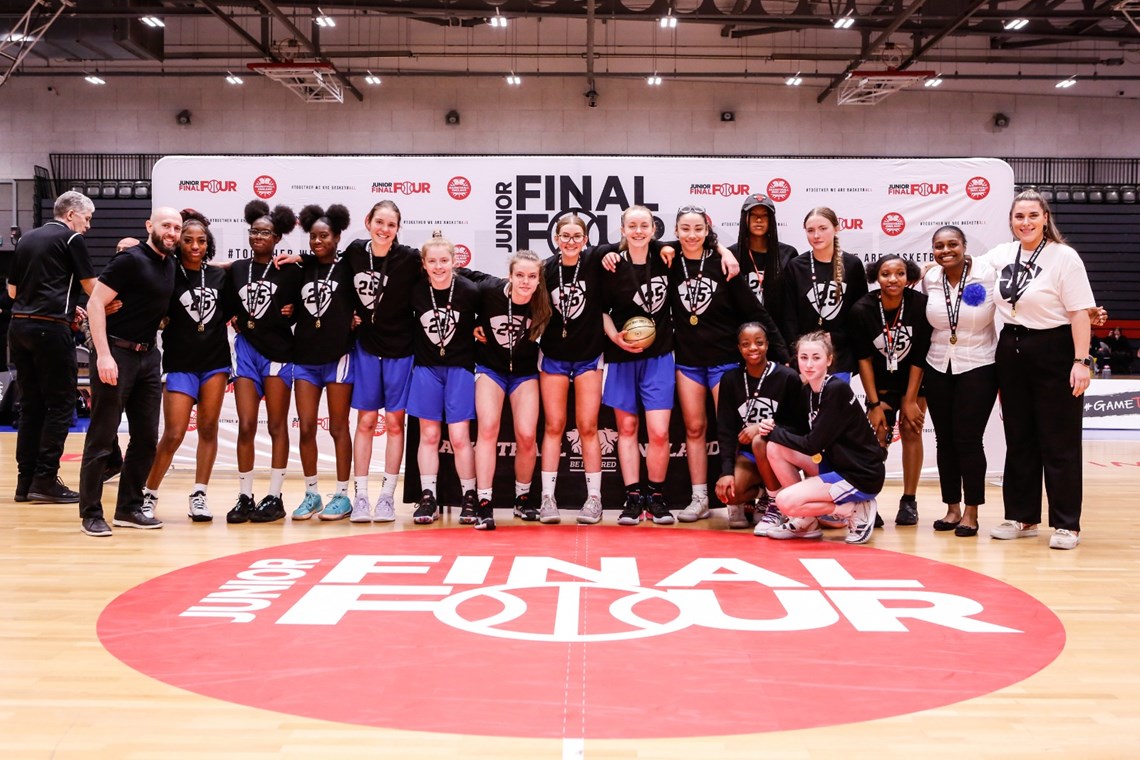 Feedback and requests
In line with NBL regulations, teams have until Thursday 30 June at 5pm to withdraw from the 2022/23 season whilst retaining 100% of their surety fee.
All entry fees should have been paid at time of entry or within seven days of when the initial entry application was made,.
All fees that remain outstanding from the 2021/22 season must be settled by 31 August 2022. Any fee outstanding after that date will lead to a club being locked out of the membership portal, with no member able to licence for 2022/23 until the debt is settled.
To make a request to change pools or feedback on this year's Jnr. NBL structures, please click the button below. The deadline for requesting changes in also Thursday 30 June at 5pm.
Please be mindful when making requests that pools cannot have more than 12 teams and, where possible, should not have less than seven teams. Because of this it isn't always possible to fulfil all requests, but every effort will be made in all cases.
If you need to amend your coach or team secretary details since your entry form was sent to us, this can be done using the button below as well.
.
.