The KitKing Trophy group stage is now in the books, and Rebound's Chris Hughes has been able to pick his Team and Player
of the Week.
Chris, the All-Star organiser, content producer, YouTube host and producer, commentator and social media observer took in all the action to end the group stage and used the performances that caught his eye to select his Player of the Week and four other standouts to make up his Team of the Week as well.
Have your say on this week's choices and give a shout-out to the players you think deserve one using the hashtag #NBL2223 and #ReboundTOTW. Don't forget to tag us!    
Twitter:  @NBLengland / @Rebound__  
Facebook:  @NBLengland  / @ReboundNBL  
Instagram:  @nblengland / @reboundnbl  
How it works 
Chris will pick a Player of the Week and four other selections to round out his Team of the Week, paying attention to the following criteria:
Efficiency 

 

Stats 

 

Team and opposition strength 

 

Periods of influence in the game 

Being on a winning team (exceptional performances from players on losing teams will be considered for TOTW)
Other players will also receive a shout out as honourable mentions at the bottom of the piece.
PLAYER OF THE WEEK
Troy Cracknell – Reading Rockets, guard
27PTS (9-9FT), 9REB, 2AST, 1STL, 1BLK, 34EFF
Troy Cracknell's college career, in his words 'ended with the best run Augusta has ever had'.
Now Cracknell's Reading career has started with rocket fuel, lifting his side to top seeds in their Trophy group after an 87-72 win against last season's regular season runners up Thames Valley.
The guard influenced proceedings by putting in an epic performance that showed in the plus minus column, finishing with a +16 mark.
Cracknell demonstrated lights out shooting to lead all scorers on an ultra-efficient night, closing with a 60/50/100 shooting percentage stat-line. 
Victor Olarerin - Thames Valley Cavaliers, guard
17PTS, 3REB, 1STL, 12EFF VS READING
24PTS (6-6FGM, 4-4 3PM), 5REB, 1AST, 6STL, 28EFF VS WESTMINSTER
Sunday's performance against Westminster deserves to be hanging up in the Louvre, the sharp shooter couldn't miss, making all four three-point attempts to finish perfect from the field overall.
Olarerin adds an intensity at both ends in transition, and the flashy guard had a weekend more than deserving of the Player Of The Week award. 
In Saturday's 15-point loss to the Rockets, the former Hoods guard was one of the few bright sparks, a +/- of eight hints that he was unlucky to be on the losing side.
Defensively, a game-high of six steals on Sunday showcased a two-way performance worthy of recognition.
Jordan Whelan - Bradford Dragons, guard
35PTS, 6REB, 1AST, 2STL, 21EFF
When your summer recruitment includes Jordan Whelan, it means you have a desire to challenge. 
On Saturday, Whelan backed up his BBL pedigree with a 35-point show to give Bradford their ticket to the Trophy quarter-finals.
It was a magic performance by the former BBL star who rightly attracted attention of Manchester's defence. Whelan was the most fouled player on the court, going on to hit eight of his 11 attempts at the free throw line.
Sam Newman - Hemel Storm, guard
16PTS (6-9FGM), 2AST, 2STL, 17EFF v CHARNWOOD
6PTS, 5REB, 15AST, 20EFF @ LOUGHBOROUGH
Sam Newman again makes the cut for weekly honours following a winning double-header which included a career-high of 15 assists at Loughborough on Sunday.
The flashy pass-first guard is in good form and playing at both a high and consistent level, earning him a vital role on Hemel's talented roster. The playmaker also shot well versus D2 Charnwood in a 12-minute cameo on Saturday.
It is a fair assumption that the Loughborough family are licking their wounds from Newman and Co this weekend. They only get a month to recover before meeting again in the regular season.
Hafeez Abdul - Worthing Thunder, forward
26PTS (11-15FGM), 5REB, 2STL, 26EFF
In a new-look Worthing side, the influence that Hafeez Abdul brings to the table is ever-present. The former Hemel forward dominated a young, exciting London Lions side in a 21-minute cameo this weekend.
Hafeez does his best work in the paint, but he can shoot from long range and was the only starter for Thunder to make a three-pointer.
Worthing struggled from beyond the arc, going 4-24 3PM as a team. The rim also wasn't forgiving for the visitors either though, who only just bested Worthing's three-point percentage (17%).
Team Basketball
SOLENT STRIKE BACK TO CRUSH THE REBEL RESISTANCE WITH AN OVERTIME WIN
Solent once again showed their competitive edge to prove that you shouldn't write them off this season.
The third quarter started with Solent holding a 10-point lead, but the momentum went away from the hosts as Essex entered the final quarter level at 70-70. Still, the Kestrels regrouped, needing one round of overtime to get the thee-point dub.
In the advance stats, credit needs to go to the squad and Coach Stanley as his starting five and the next three most used players dominated the visitors with both their shot selection and rebounding. The team seems to be gelling well, making the former champs a team to watch.
It may be too soon for this side to pull off a win in a Trophy rematch with Derby, the reigning champions knocked out the Kestrels at last year's semi-final stage, but the fact remains that this young side should be competitive with any team they face once the regular season gets underway.
Hemel top The Riders Twice by a combined 101-point margin
Hemel Storm's 43-point first quarter haul said as much about D2 Charnwood as it did Hemel. The D1 side never looked back after their explosive opening in a 70-point statement win on Saturday.
In Sunday's game there was still plenty left in the tank to beat parent side Loughborough, coming out on top 93-62.
Storm's big men really set the tone as Hemel out-rebounded Loughborough to the extent that Hemel's offensive rebounds almost equalled Loughborough's defensive ones.
This allowed for a plethora of second chance points, even with Taylor Johnson shooting excellently. The MVP candidate is the spearhead of their offensive game but they have more poisons than a potions lab.
Honourable mentions
Raheem May-Thompson (DTB) – 9P/7R/2A/2TO/4S/2B/15EFF
Kai Walker (TSK) – 22P/8R/3A/1S/22EFF
Taylor Johnson (HEM) – 23P/7R/1A/1S/22EFF @LOU & 15P/6R/2A/1S/21EFF @CHA
Jon Johnson (WES) – 10P/9R/3A/2S/1B/15EFF @TVC & 12P/9R/2A/5S/21EFF @OAK
Morgan Carter (DTB) - 15P (3-4 3PM)/4R/5A/1S/22EFF
.
.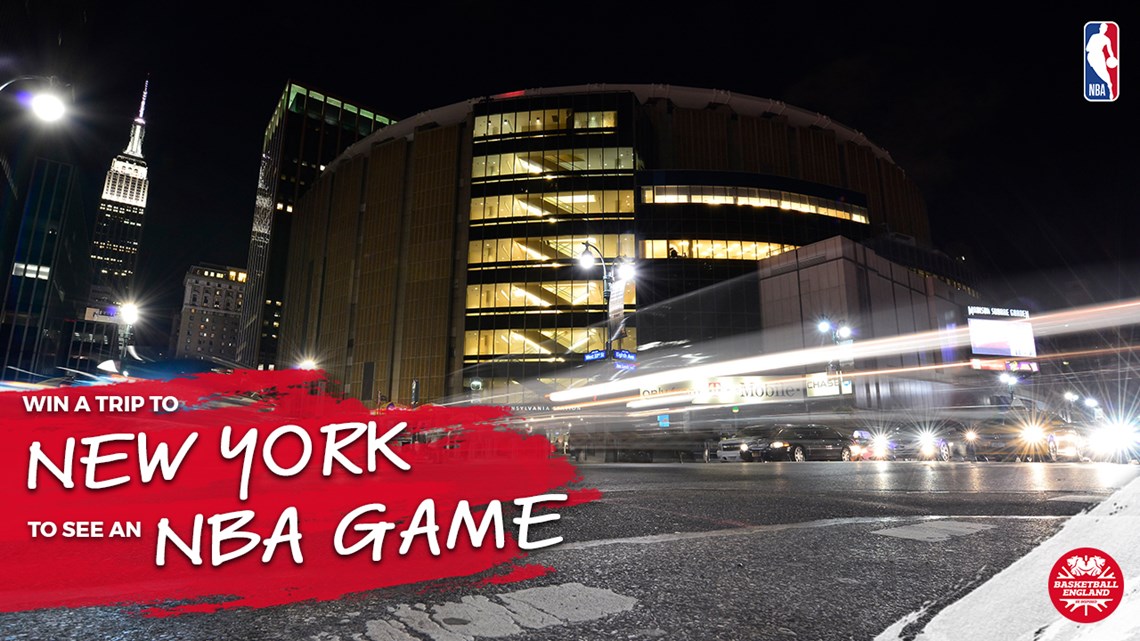 Join Basketball England for free and win a trip to New York City, courtesy of the NBA.
Whether you have a Supporter Account as a fan, follower, enthusiast or advocate, or a Full Account and have paid for a licence to play, coach or officiate in competition, you can enter our prize draw.
Basketball has the power to change lives. Our #GameTime campaign aims to raise awareness of the positive impact that basketball can have on people no matter who they are or where they are from.
.
.
Main image credit - Rebound