Four NCAA Division 1 teams will compete to be crowned Kings of England in the London Basketball Classic this Thanksgiving.
Hosted by Inspirus Sports at the Copper Box Arena on the 24 and 26 November, Manhattan Jaspers, Northeastern Huskies, Princeton Tigers and Army Black Knights will fight it out to be named champions.
"We have a very unique opportunity to participate in the London Classic," said Head Men's Basketball Coach for Princeton Mitch Henderson. 
"We are so excited to compete against other college teams while also getting the chance to represent Princeton. It is also important to acknowledge Tosan and how special it is to us that he gets to play in front of his family and close friends."
Tigers' forward and GB international Tosan Evbuomwan said: "I'm super excited of course to return to England and have this opportunity to play in front of family and friends - people who have only been able to support me from afar for these past few years. It's also really cool that an event like this can be hosted in London as the sport continues to grow in the UK. Being somebody that developed in the British basketball system before making the move for college basketball, younger players are able to see what is possible through commitment."
Details
Session 1 - Thursday, 24 November 2022
Manhattan College vs Northeastern University (Tip Off - 5:00pm GMT)
Princeton University vs Army West Point (Tip Off - 7:30pm GMT)
Session 2 - Saturday, 26 November 2022
3rd vs 4th Playoff (Tip Off - 2:30pm GMT)
Championship Match (Tip Off - 5:00pm GMT)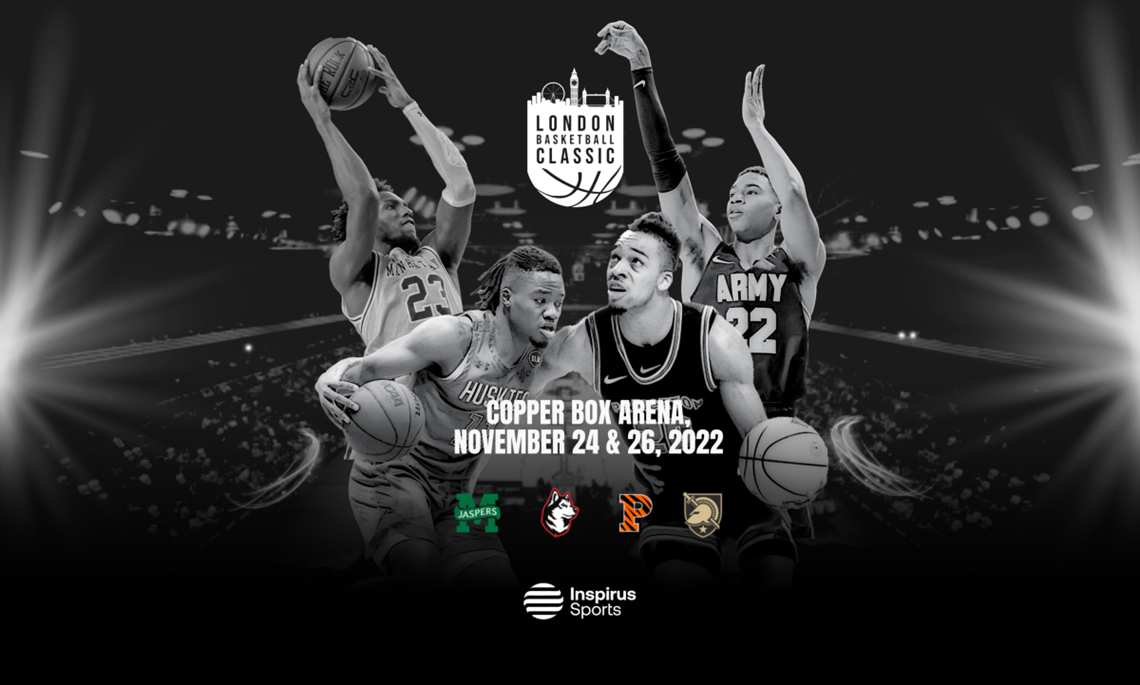 10% off for Basketball England Members
NBA shooting coach Dave Hopla will be in town too, vying to break one of his shooting records and facilitating a coaching clinic – more details about that event to follow.
What's more? To sweeten the deal Basketball England and Inspirus Sports are offering Basketball England Members 10% off the ticket price - look out for the code in the BE weekly newsletter.
Not yet a member? Create an account for FREE.
Inspirus Sports Executive Director and Producer Marc Mulholland said:
"We are really excited to bring our Inspirus Basketball Classic series to London. It is thanks to the great work of Pete Griffiths and the team at Basketball England and the undoubtable growth of the British basketball community that our event is even possible. We have seen the fan base grow dramatically along with a resurgence in basketball culture throughout Great Britain.
"Our four teams will showcase the very best of NCAA Division I college basketball, along with offering great in-game entertainment as we welcome the Manhattan Brass Band and Spirit Squad, who are making the trip across the Atlantic. NBA Shooting Coach to the stars, Dave Hopla, will also be with us in an aim to continue Inspirus Sports' mission to 'Inspire US All' through the game of basketball. We look forward to seeing the passionate Basketball England fans in the Copper Box Arena on the 24 and 26 of November."
BE Head of Participation Pete Griffiths said:
"We are delighted to be working with Inspirus Sports to showcase the cream of American college basketball talent right here in England.
"The British basketball community is growing and constantly seeking out opportunities to enjoy live high-level basketball – whether that's in the NBL/WNBL, BBL/WBBL or exhibition tournaments like the London Basketball Classic. We hope the event excites more basketball fandom, spreading the culture further and inspires people to pick up a basketball and play the game for life."
Don't miss live NCAA basketball right in England's capital. Buy your tickets via the links below. 
.
.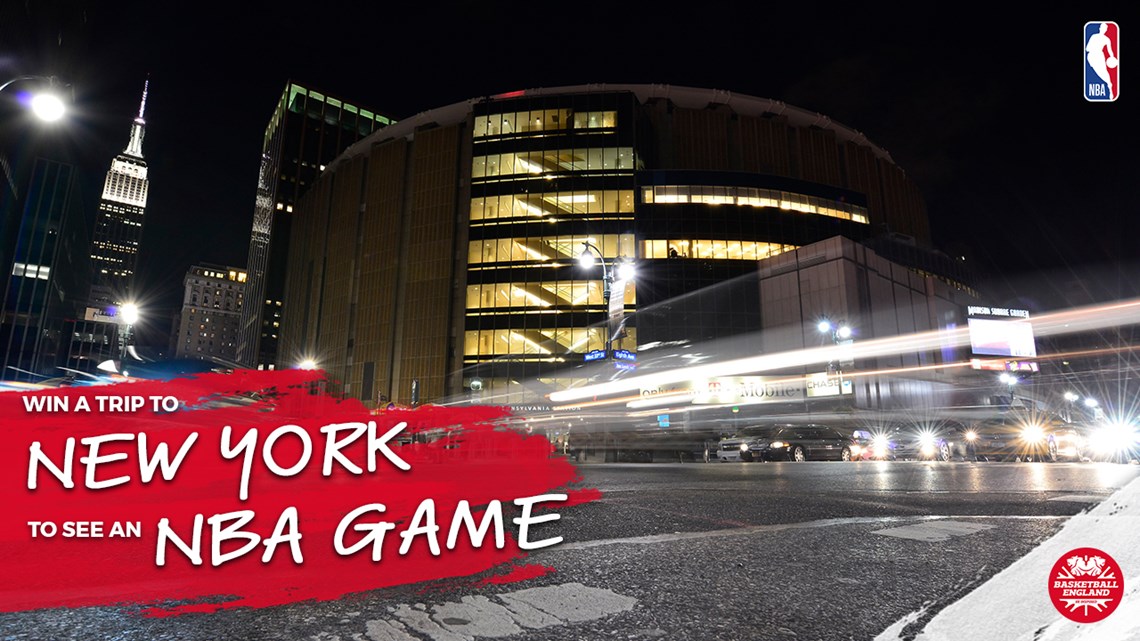 Join Basketball England for free and win a trip to New York City, courtesy of the NBA.
Whether you have a Supporter Account as a fan, follower, enthusiast or advocate, or a Full Account and have paid for a licence to play, coach or officiate in competition, you can enter our prize draw.
Basketball has the power to change lives. Our #GameTime campaign aims to raise awareness of the positive impact that basketball can have on people no matter who they are or where they are from.
.
.