It's another busy weekend in D1M, with plenty of fireworks expected across eight exciting ties.
With both Derby and Reading in double-header action, there's plenty of high-quality match-ups on tap. Four teams are still unbeaten at the top of the standings, including the Trailblazers, but will that number be reduced by Sunday night?
We take a look at all the action below, with links to live stats and live streams at the bottom of the page.
The league's top scorer, Jordan Whelan, will look to keep his hot form going tomorrow as Bradford Dragons take on London Lions II.
Much was made of Whelan's addition to the Yorkshire side in the close season, with the former BBL man being rightly seen as a serious coup for the Dragons.
So far, Whelan has lived up to expectation, averaging a D1M-best 27.3PPG to go with 4.7RPG and 4.0APG.
That impressive output could well continue this weekend against a Lions side that are currently winless through four games.
Defeats against Worthing, Hemel, Newcastle and Solent have left the Londoners as one of three teams still searching for their first W, though last weekend's 83-74 loss to the Kestrels was an improved performance despite the final outcome.
After this clash with Bradford, the Lions have games against Westminster, Loughborough and Reading. All three teams currently sit tenth or lower in the standings, suggesting that Coach Vear's team need to pick up some points sooner rather than later to avoid being potentially cast adrift from the teams around them.
.
Elsewhere this weekend
Reading Rockets (0-3) will be sweating on the availability of their star Troy Cracknell after the American exited last weekend's game against Hemel.
The Rockets will need to pick up some quick wins if they're to get back into the playoff mix, though that won't be easy in the North East against Team Newcastle University (2-1).
Defending champs Team Solent Kestrels (1-3) picked up their first win of the season last weekend and will try to make it two in a row as they host Loughborough Riders (1-3) in a battle of former D1M winners.
Nottingham Hoods (4-0) remained unbeaten following a 78-63 victory against Essex last Saturday.
That streak will be put to the test tomorrow as the Hoods head to Thames Valley Cavaliers (2-2), though Nottingham did beat TVC in both their meetings last season.
Another team looking to stay perfect on the young season are Hemel Storm (4-0). They enjoyed fine outings from Rebound Player of the Week selection Taylor Johnson and Team of the Week picks Aaryn Rai and Sam Newman last time out against Reading.
Manchester Magic (0-4) will do their best to slow the Storm down as those teams clash tomorrow evening.
Saturday closes with Derby Trailblazers' (3-0) first game of the weekend as they host Westminster Warriors (1-3).
Malcolm Smith (24.0PPG), Ryan Bruggeman (10.0APG) and Raheem May-Thompson (3.0BPG) all stand out on the D1M stat leader boards right now, making the Warriors' task a tough one up in Derbyshire.
The Trailblazers finish out their double-header weekend with a Sunday match up at home to Reading, and the weekend's only other game sees Worthing Thunder (4-0) looking to make it five in a row against Essex Rebels (2-2), who won their opening pair of fixtures before suffering back-to-back losses against Derby and Nottingham.
This weekend's fixtures:
Saturday 5 November
3pm - Team Newcastle University v Reading Rockets - LIVE STATS
6pm - Team Solent Kestrels v Loughborough Riders - LIVE STATS/LIVE STREAM
6:15pm - Bradford Dragons v London Lions II - LIVE STATS
6:30pm - Nottingham Hoods v Thames Valley Cavaliers - LIVE STATS
7pm - Hemel Storm v Manchester Magic - LIVE STATS
7:15pm - Derby Trailblazers v Westminster Warriors - LIVE STATS
Sunday 6 November
5pm - Worthing Thunder v Essex Rebels - LIVE STATS
5:30pm - Derby Trailblazers v Reading Rockets - LIVE STATS
.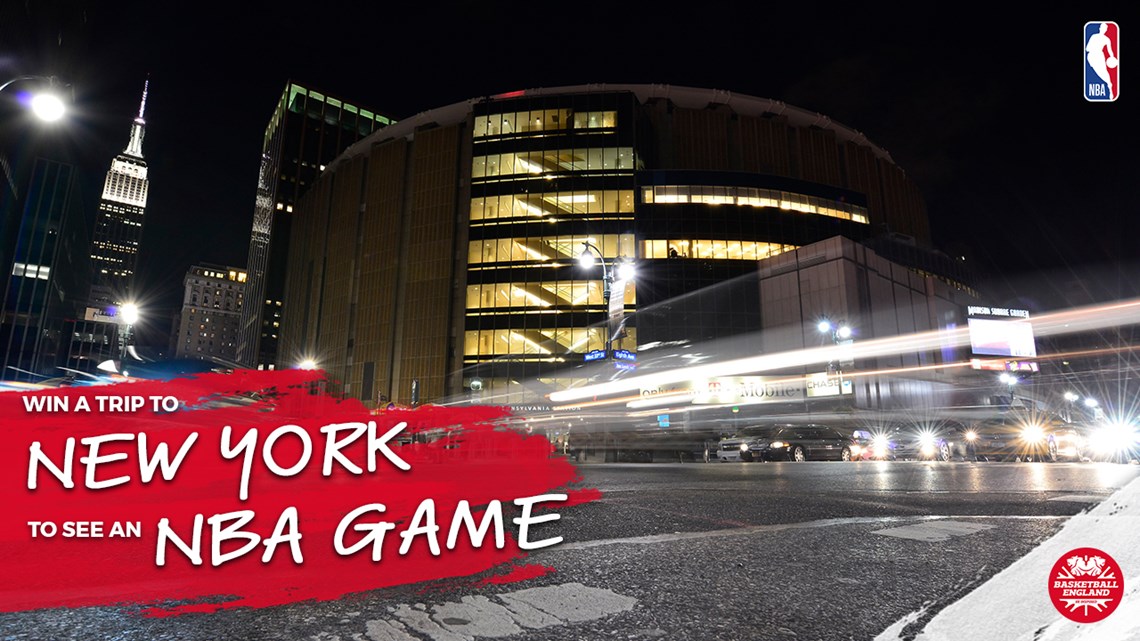 Join Basketball England for free and win a trip to New York City, courtesy of the NBA.
Whether you have a Supporter Account as a fan, follower, enthusiast or advocate, or a Full Account and have paid for a licence to play, coach or officiate in competition, you can enter our prize draw.
Basketball has the power to change lives. Our #GameTime campaign aims to raise awareness of the positive impact that basketball can have on people no matter who they are or where they are from.
.
.
Main image credit - Harry Collins