In what feels like the blink of an eye, the D1W season is already into November.
All 12 D1 teams have played either four or five, allowing a clearer picture to emerge of how each side could stack up over the coming months.
With another five games, there's sure to be plenty of fireworks before we're all said and done.
We take a look at all the action below, with links to live stats and live streams at the bottom of the page.
The weekend's final game could provide some of its best action as Ipswich head to Loughborough.
After winning three straight to start their campaign, the Riders have now dropped back-to-back games against Reading and Brent to fall off the pace. Ipswich have also lost to Reading recently, as well as Anglia Ruskin, but a win last weekend at home to Worcester at least gives the former league winners some momentum to work with.
Loughborough's Alia El Shabrawy continues to lead the D1W efficiency charts by some distance, but the talented young guard needs some support if the hosts are to correct their recent poor form. 
In last weekend's 57-48 defeat against Brent, only one other player, Erin Powell (11pts), joined El Shabrawy in double digits on the scoreboard. That will no doubt be a concern for a side that ranks sixth in the league for points per game.
Scoring is something Ipswich have no problems with, and D1W's top offence will fancy their chances on Sunday. 
Saruna Gudza (18.7PPG), Liv Forster (17.7PPG) and Ava Battese (15.3PPG) are among the league's top ten scorers, suggesting Ipswich will be dangerous visitors in what is an important early-season clash for both teams.
.
Elsewhere this weekend
That leaves five more games to fill the weekend, beginning with Reading Rockets' (3-1) trip to London Lions II (2-2).
After early season blips, both these teams are now picking up pace, with the Lions coming into this fixture with FocusHoops Team of the Week selections Ruchae Walton (POTW) and Fatmata Janneh both in great form.
Bristol Academy Flyers (0-5) are one of two teams yet to pick up a victory this season. That quest might be made more difficult with a visit from CoLA Southwark Pride (3-2), especially with the defending champs sealing a statement win over previously unbeaten Solent last time out.
Sunday's games involve surprise package Brent Bulls (4-0) trying to extend their unbeaten start to the new season as they face a tricky away trip to Kat Goldsby's Thames Valley Cavaliers (3-1).
That just leaves Team Solent Kestrels (4-1) to mention, as they head across to Wales for a battle with Cardiff Met Archers II (0-5). Solent lost last weekend for the first time this season, but will be hopeful of getting back on track here against one of the league's two winless teams.
Worcester Wolves forfeited their game with Anglia Ruskin University, due to take place on Saturday, giving ARU a 20-0 win.
This weekend's fixtures:
Saturday 5 November
2pm - London Lions II v Reading Rockets - LIVE STATS
3pm - Bristol Academy Flyers v CoLA Southwark Pride - LIVE STATS
Sunday 6 November
2pm - Thames Valley Cavaliers v Brent Bulls - LIVE STATS
2pm - Team Solent Kestrels v Cardiff Met Archers - LIVE STATS/LIVE STREAM
4pm - Loughborough Riders v Ipswich - LIVE STATS/LIVE STREAM
.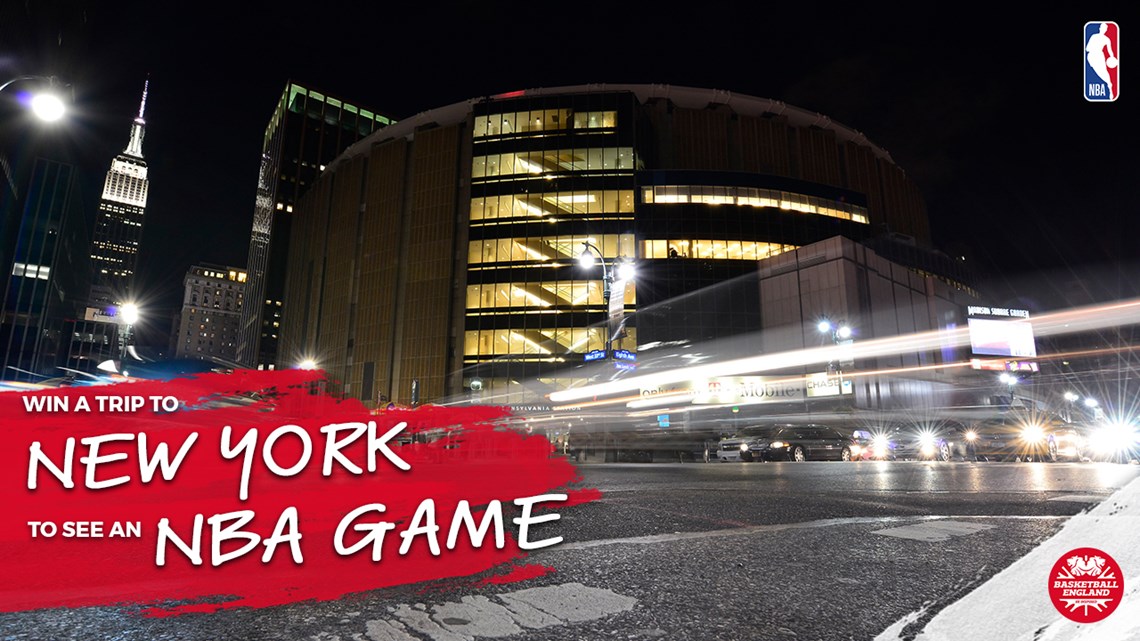 Join Basketball England for free and win a trip to New York City, courtesy of the NBA.
Whether you have a Supporter Account as a fan, follower, enthusiast or advocate, or a Full Account and have paid for a licence to play, coach or officiate in competition, you can enter our prize draw.
Basketball has the power to change lives. Our #GameTime campaign aims to raise awareness of the positive impact that basketball can have on people no matter who they are or where they are from.
.
.