With the 2022/23 season now well underway, we assess the NBL picture across the second and third divisions.
As well as returning to league action, sides had National Cup action to contend with as some early giant-killings set the tone.
Here's how the season is starting to shape up.
NBL Division Two
North
City of Birmingham Rockets (5-0) are the only unbeaten side remaining in the North after an impressive start to the campaign. 

No one has come close to stopping them as of yet, with their narrowest win still boasting a 13-point margin against St Helens Saints (3-1). Saints are one of five sides chasing Rockets, who won't want to let the four point gap grow any further.
Doncaster Eagles (0-3) veteran Rob Marsden is still going strong despite his team's struggles, averaging 20.5RPG (1st) and 20.0PPG (9th).
South
There is also only one team with a perfect record intact in the South, as Ipswich (4-0) have made an early statement to their D2 rivals.
They too have been barely troubled bar one contest where they edged a four-point game with Richmond Knights (2-3) and hold top spot over Brighton Bears (4-1) and Team Solent Kestrels II (4-1).
Ipswich have been led by Luke Mascall-Wright and Will Ashby who top the assists charts (7.0APG), while Benjamin Stewart's 21.5PPG (4th) has helped his side take top spot from the opening month of the season.
Greenwich Titans (3-2) moved up to fourth with an overtime win over London Elite, as a three-point winner sparked scenes as the players literally left everything on the floor:
WNBL Division Two
Things are just getting underway in the pool stages of D2W. Sheffield Hatters II, Manchester Mystics II and Tees Valley Mohawks (1-0) have opened with wins in Pool 1, while City of Birmingham Rockets (3-0) are showing the strength across the club with another unbeaten statement of intent in Pool 2.
West Herts Warriors (1-0) have begun their Pool 3 campaign with a win, while the University of East Anglia (1-1) and Northamptonshire Titans (1-1) will look to push on in November after a win and a loss apiece.
Division Three Men
The main story from the season start comes in the East, where one team has been regularly making the headlines.

University of Hertfordshire Storm (4-0) and Kent Crusaders (3-0) have been impressive, but it is Milton Keynes Breakers (3-0) who have caught the eye with two National Cup upsets to go with a faultless opening month in their league campaign.
Meanwhile, UEL London Lions (5-0) remain the only unbeaten team in the South following a five-star month which has seen them break a century of points twice already this season.

Birmingham City University (3-1) have won three of their opening four games including an 84-79 win over second-placed Team Albion (2-1) to sit top of the Midlands division.
In the North it has been a bright start for Teesside Lions (3-0), Tees Valley Mohawks (2-0) and Calderdale Explorers (2-0) who will look to continue their perfect records through November.
There was an early top-of-the-table clash in the North West, as Liverpool BC (4-1) won an eight-point game against Tameside BC (4-1) to keep the sides level on points at the summit.
London United (4-0) ended October with a 90-86 win over Bracknell Cobras (2-2) to remain the only side in the South with a perfect record intact and take top spot.
Finally, the South West sees Exeter Spartans (5-0) start the month as the division's top dogs after Cardiff Met Archers' (4-1) unbeaten run came to an end last weekend at the expense of Welsh capital rivals Cardiff City (2-1).
Main image credit - Luke Simcock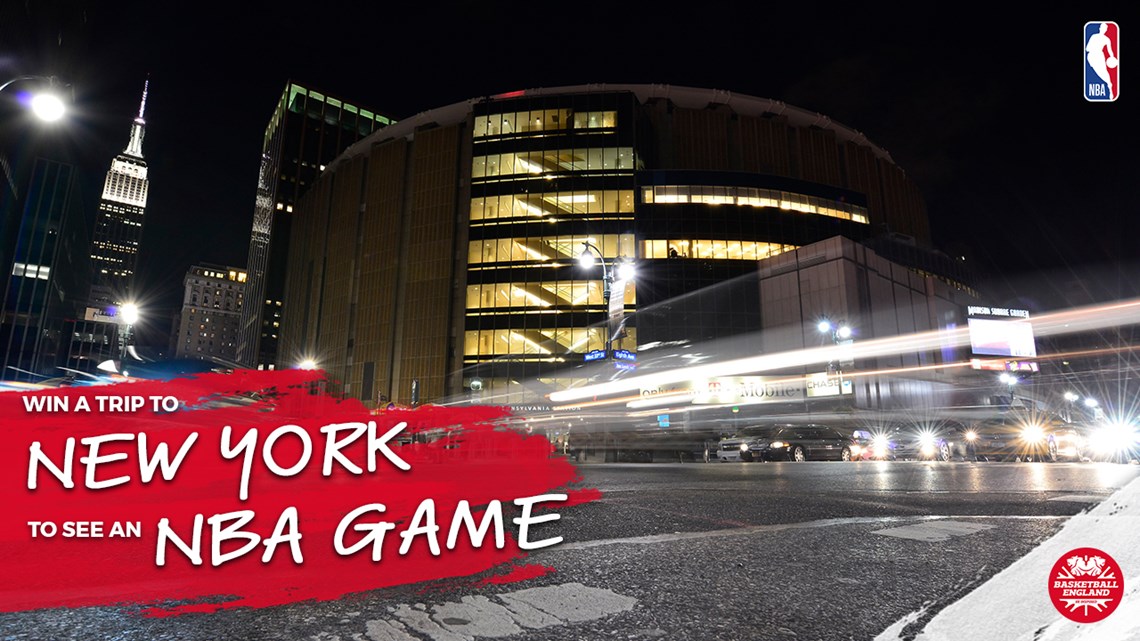 Join Basketball England for free and win a trip to New York City, courtesy of the NBA.
Whether you have a Supporter Account as a fan, follower, enthusiast or advocate, or a Full Account and have paid for a licence to play, coach or officiate in competition, you can enter our prize draw.
Basketball has the power to change lives. Our #GameTime campaign aims to raise awareness of the positive impact that basketball can have on people no matter who they are or where they are from.
.
.