The National Cup is back on the agenda, with just a few more rounds to go before this year's finals.
The Men's competition is down to the last 16, with the first of eight ties set to get underway this evening as Myerscough and Manchester go head-to-head.
On the Women's side, we're down to just eight teams with four exciting contests set for the weekend. The competition is wide open, with both of last season's finalists, Solent and Stockport, already out of the competition.
In the junior comps, both the U18 and U16 men are at the quarter final stage, whilst both women's competitions are down to their final fours as teams try to punch their ticket to Manchester.
All the teams will be battling it out for a place in January's final at the National Basketball Performance Centre in Manchester, set to take place across the weekend of 21/22 January 2023.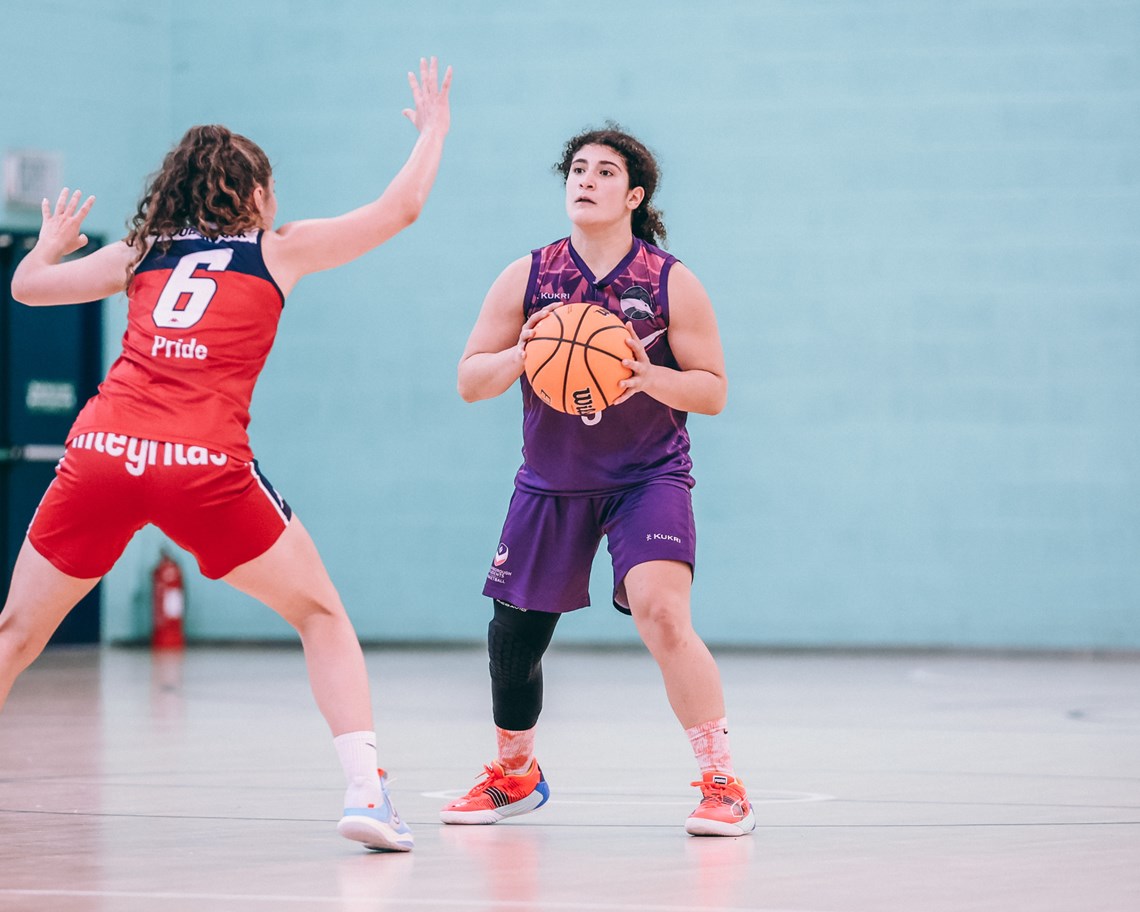 Six game weekend
In the NBL National Cup, there's a local derby to begin the round this evening as D2 Myerscough take on Manchester Magic, with D1 Magic no doubt fancying their chances of progressing to the quarter finals for the first time since 2018/19.
All eyes will be on D3 side Milton Keynes Breakers as they look to add another D1M scalp to their cup run. Beating Bradford in the last round, the Breakers now have last year's finalists Team Newcastle University in their sights.
D1 high flyers Hemel Storm are unbeaten this season and face a trip from Reading Rockets, whilst defending champs Team Solent Kestrels have a South coast derby against local rivals Worthing Thunder.
There's guaranteed to be at least one D3 side in the next round as University of East Anglia and London Sharks do battle.
Thames Valley vs Essex Rebels is Sunday's only other game after Loughborough Riders and Derby Trailblazers rescheduled their tie to Tuesday night to avoid a clash with the football World Cup, and the last tie of the round, Nottingham Hoods against Westminster Warriors, is set for next Saturday.
The WNBL is wide open
With holders Stockport and last season's finalists Solent both losing out in the last round, plus reigning D1W champs CoLA also out, the WNBL National Cup is wide open.
A pair of D2 sides are both still in the mix, with City of Birmingham Rockets taking a trip to former winners Anglia Ruskin University, and Sheffield Hatters II are on the road against Loughborough Riders.
Thames Valley Cavaliers are on a roll in the league, winning six of their eight D1W games to date, they'll look to carry that form over into this weekend against Cardiff Met Archers II.
That just leaves Reading Rockets at home to Bristol Academy Flyers in a rematch of a league game from a few weeks ago. That game was in Bristol with the Rockets coming out on top 63-58, leaving the Flyers hungry for revenge this Sunday.
Sure Shot cups nearing the finish
In the Jnr. NBL, both women's competitions are now at the semi final stage.
In the U18s, reigning champs CoLA are at home to unbeaten Northern Premier leaders Manchester Mystics, whilst last season's beaten finalists Ipswich have a home tie against Team Solent Kestrels, a team they have already topped in league play this year.
In the U16s, both Manchester and Ipswich are once again involved. The Mystics are at home this time against Team Solent Kestrels, and Richmond Knights will be taking a trip to Suffolk for the other semi-final.
Over on the boys' side, there's four U18 games scheduled for this Sunday, highlighted by unbeaten Western Prem leaders London Elite against league rivals Bracknall Cobras, who are 5-1 themselves.
Sheffield Sabres Elite Basketball Academy welcome Charnwood College Riders, St Peter's Slam play host to Milton Keynes Breakers and London Legends take a trip to Baltic Stars London.
In the U16 competition, Sunday contains a game from the previous round as City of Birmingham Rockets I take on Northamptonshire Titans to decide who will host London Elite next Sunday.
That leaves three other quarter finals to be played, with Manchester Giants going up against cross-town rivals Manchester Magic, West London Gators are at home to Sussex Bears and London Lions take on JMA Reading Rockets.
.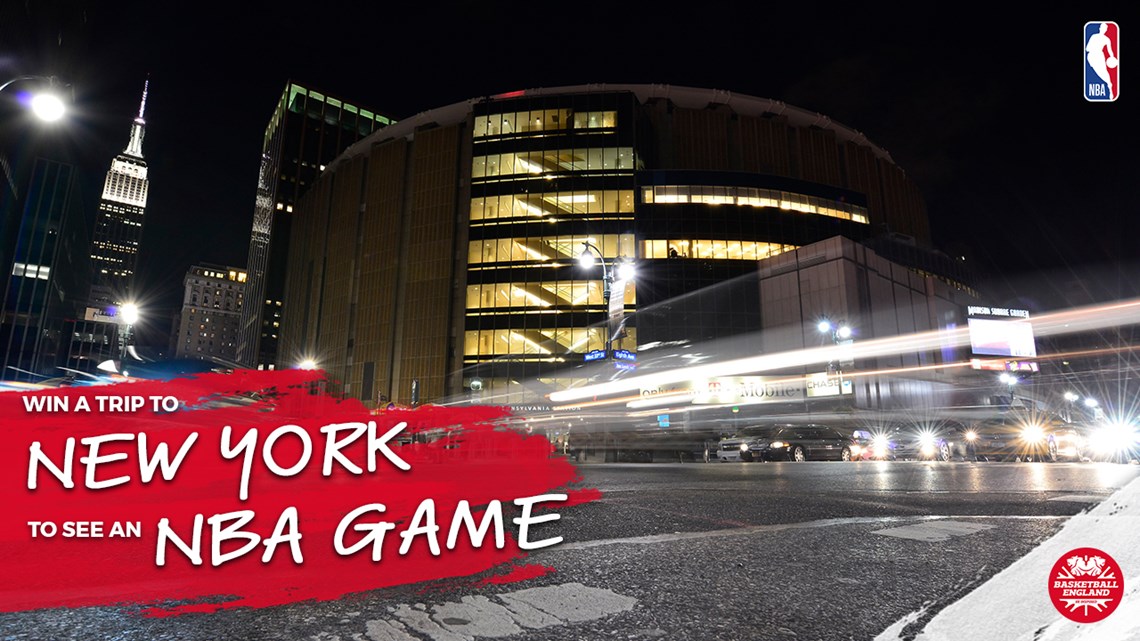 Join Basketball England for free and win a trip to New York City, courtesy of the NBA.
Whether you have a Supporter Account as a fan, follower, enthusiast or advocate, or a Full Account and have paid for a licence to play, coach or officiate in competition, you can enter our prize draw.
Basketball has the power to change lives. Our #GameTime campaign aims to raise awareness of the positive impact that basketball can have on people no matter who they are or where they are from.
.
.
.