With the National Cup moving into Sunday, there's just three D1W games on the agenda for tomorrow.
That doesn't stop the NBL Live cameras from taking in another contest despite the limited action, bringing fans all the action from Bristol against Ipswich, before the WNBL National Cup quarter finals bring an end to the weekend.
We take a look at all the action below, with links to live stats and live streams at the bottom of the page.
The NBL Live cameras will be on the road in Bristol tomorrow to capture all the action as the Flyers take on Ipswich.
The West country side haven't had a good start to the season, losing each of their opening eight games to leave them rooted to the wrong end of the standings with fellow winless outfit Cardiff.
Escaping the bottom two would mean picking up four points as things stand, with tenth place Worcester the next closest side should Bristol begin securing some positive results.
Single digit defeats against Thames Valley, London and Reading highlights that on their day the Flyers can go toe-to-toe with some of D1W's top sides, but a 42 point loss to Solent and 30 point L against Brent last time out suggests that tomorrow's hosts lack consistency.
The same could be said for Ipswich, who have handed Thames Valley one of just two defeats all season, whilst also losing 105-63 at home to eighth place London Lions II.
One thing that isn't in doubt is the quality that both teams possess, with Liv Forster (17.8PPG) and Saruna Gudza (16.0PPG) playing well for Ipswich, whilst Leila Jepson (12.1PPG) and Hannah Wallace (9.2PPG, 5.7RPG, 2.3SPG) getting it done for Bristol.
John Hobbs will bring you all the action from 1pm on the BE YouTube channel, and you can watch the game using the embed below.
.
Elsewhere this weekend
That leaves two other games tomorrow, starting with Thames Valley Cavaliers (6-2) against Anglia Ruskin University (5-3).
Winners of two in a row, former playoff champs ARU have the quality on their roster to pose a real test to the Cavs, but winning their third game in a row and moving into a potential tie for top spot is sure to have TVC motivated for this one.
That leaves Team Solent Kestrels (7-1) hosting Worcester Wolves (2-7).
Solent can move into outright first place this weekend since CoLA don't have a game, and they'd love to get their noses in front to keep the pressure on the Londoners as the season progresses.
Down in tenth, Worcester have had their struggles this year but the Wolves enjoyed a 68-59 victory against London Lions II last weekend.
This weekend's fixtures:
Saturday 3 December
1pm - Bristol Academy Flyers vs Ipswich - LIVE STATS/LIVE STREAM
3pm - Thames Valley Cavaliers vs Anglia Ruskin University - LIVE STATS
3:30pm - Team Solent Kestrels vs Worcester Wolves - LIVE STATS/LIVE STREAM
.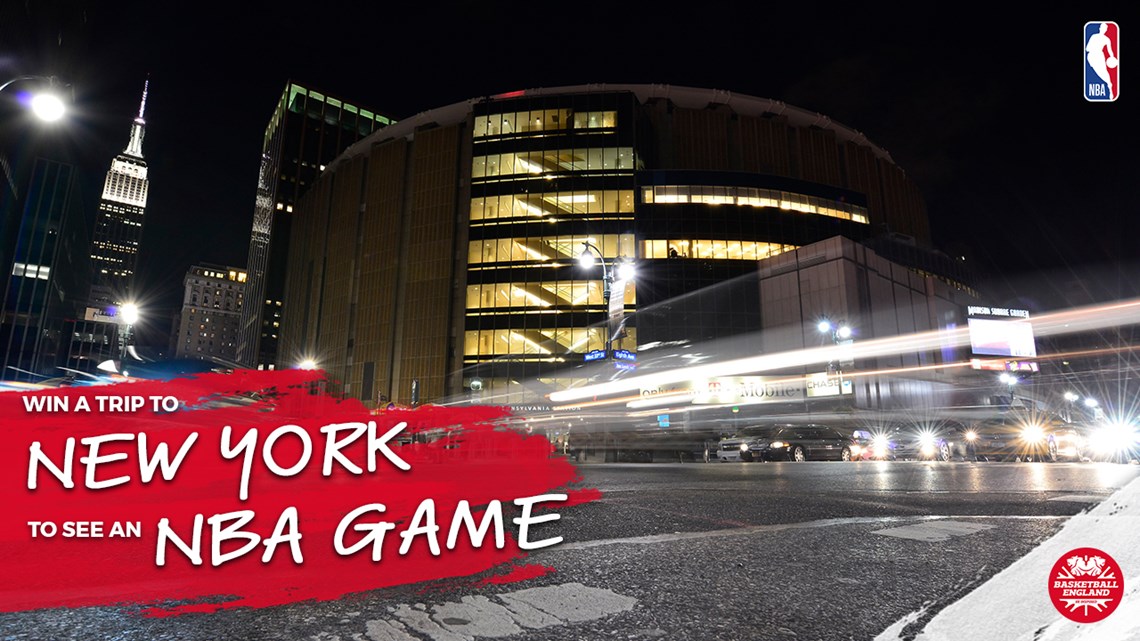 Join Basketball England for free and win a trip to New York City, courtesy of the NBA.
Whether you have a Supporter Account as a fan, follower, enthusiast or advocate, or a Full Account and have paid for a licence to play, coach or officiate in competition, you can enter our prize draw.
Basketball has the power to change lives. Our #GameTime campaign aims to raise awareness of the positive impact that basketball can have on people no matter who they are or where they are from.
.
.
Main image credit - B.East Photography