D1M teams may have the National Cup to consider this weekend, but there's still a full house of games tomorrow.
All 14 teams are in action as seven games fill Saturday before the last 16 of the NBL National Cup takes place on Sunday, making for another busy weekend of basketball.
We take a look at all the action below, with links to live stats and live streams at the bottom of the page.
Struggling Thames Valley take a trip to the South coast tomorrow as they go up against defending champs Team Solent Kestrels.
The Cavs have lost four of their last five outings in D1M, including a 113-66 mauling at the hands of Hemel Storm, to push the former league runners up down to ninth spot.
Solent are a team in transition follow their recent dominance. 1-3 in their last four, two of those losses have come by just two points, suggesting the Kestrels are beginning to find a groove as we move towards mid-season.
American Ricky Madison dropped 25 points in Solent's defeat against Essex last weekend, suggesting he's a player in form, whilst fellow import Justin Bessard has also played well in his debut NBL campaign.
For Thames Valley, they've averaged just 69 points an outing across their last two games, and they'll need an uptick on offence this weekend if they're to begin correcting their current form.
.
Elsewhere this weekend
The weekend begins with a much-anticipated top four battle as Derby Trailblazers (6-1) head North to take on Team Newcastle University (5-2).
Manchester Magic (2-6) endured a slow start to the season but have now won two in a row. They take on London Lions II (1-7), who currently prop up the D1M standings.
Westminster Warriors (1-7) haven't won since mid-October, though they did come close in a three point defeat against Loughborough last weekend. Finding success against the red-hot form of league leaders Worthing Thunder (8-0) won't be easy however.
After losing five straight to begin 2022/23, Reading Rockets (2-5) have now picked up back-to-back W's. They'll try to make it three in a row as they entertain Loughborough Riders (5-3), who are on an impressive five game win streak of their own.
The weekend closes with what could be a shootout between two top five offences as Nottingham Hoods (5-3) welcome unbeaten Hemel Storm (7-0).
Storm (109.7PPG) lead the league's scoring charts at the moment, though Nottingham are no slouches, scoring 84.4 points per outing.
Bradford Dragons versus Essex Rebels was a late postponement.
This weekend's fixtures:
Saturday 3 December
3pm - Team Newcastle University vs Derby Trailblazers - LIVE STATS
4pm - London Lions II vs Manchester Magic - LIVE STATS
5:30pm - Westminster Warriors vs Worthing Thunder - LIVE STATS
6pm - Loughborough Riders vs Reading Rockets - LIVE STATS/LIVE STREAM
6pm - Team Solent Kestrels vs Thames Valley Cavaliers - LIVE STATS/LIVE STREAM
6:15pm - Bradford Dragons vs Essex Rebels - postponed
6:30pm - Nottingham Hoods vs Hemel Storm - LIVE STATS
.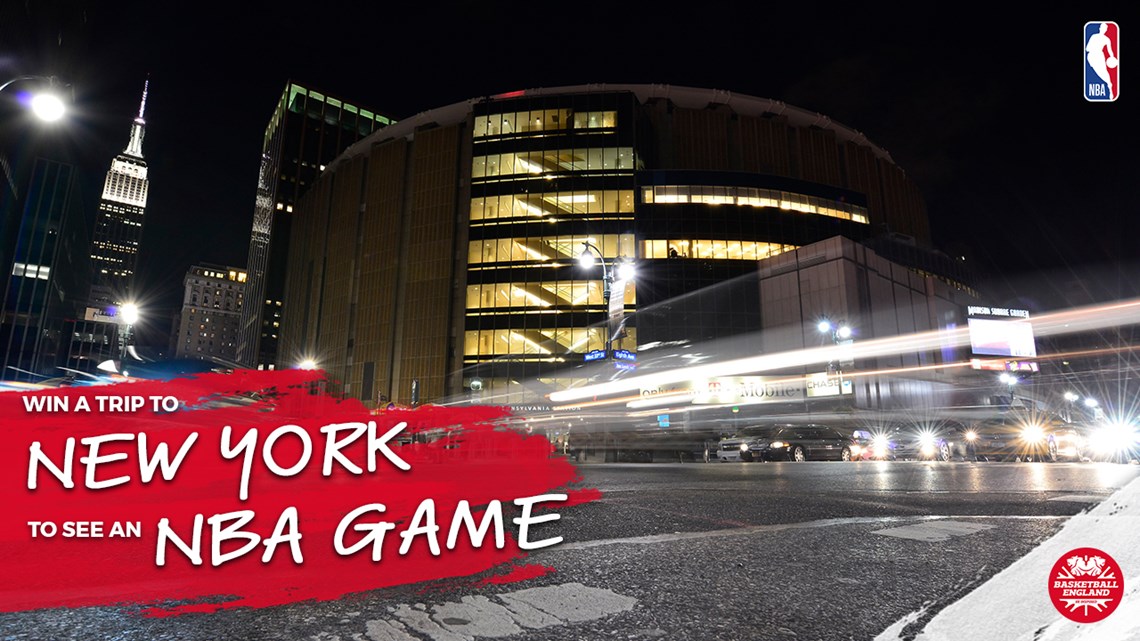 Join Basketball England for free and win a trip to New York City, courtesy of the NBA.
Whether you have a Supporter Account as a fan, follower, enthusiast or advocate, or a Full Account and have paid for a licence to play, coach or officiate in competition, you can enter our prize draw.
Basketball has the power to change lives. Our #GameTime campaign aims to raise awareness of the positive impact that basketball can have on people no matter who they are or where they are from.
.
.
Main image credit - Kaitlyn Jeffrey